No longer confined to the shoreline, woven pieces are the accessory of choice for every eventuality this season.
A pair of straw slip-ons for brunch dates. An open-top panama hat for perching poolside. A sun-bleached woven clutch tucked under the arm on your trip abroad. You can even work a pair of sensible navy espadrilles at the office. Don't believe us? You know what to do, scroll down to take a peek at our favourite woven accessories — and for a lesson in styling them.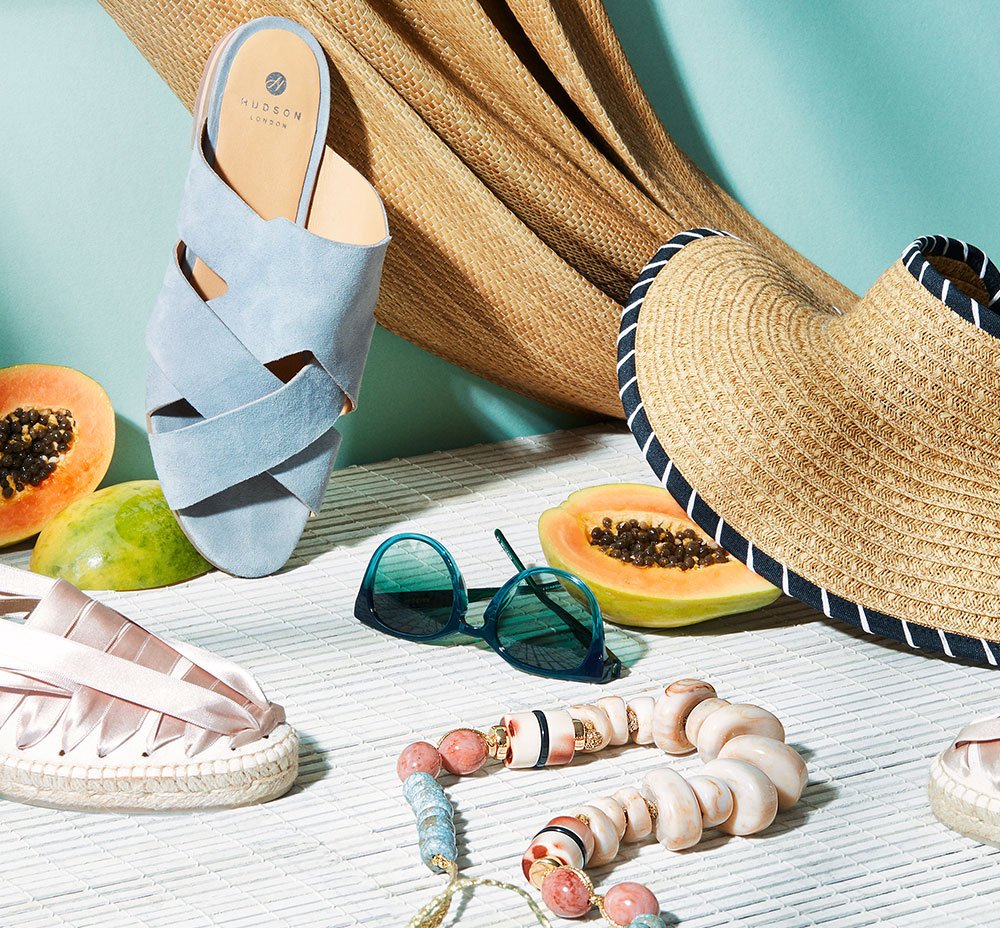 Basket-weave shoes are getting plenty of foot service for spring/summer 2018. Whether they're fashioned from strips of suede, woven from wicker or, gasp, pink ribbon, rattan footwear knows no bounds this season.
Style Tip: Wear now with this season's patterned capri pants and next season's billowing maxi dresses for endless styling.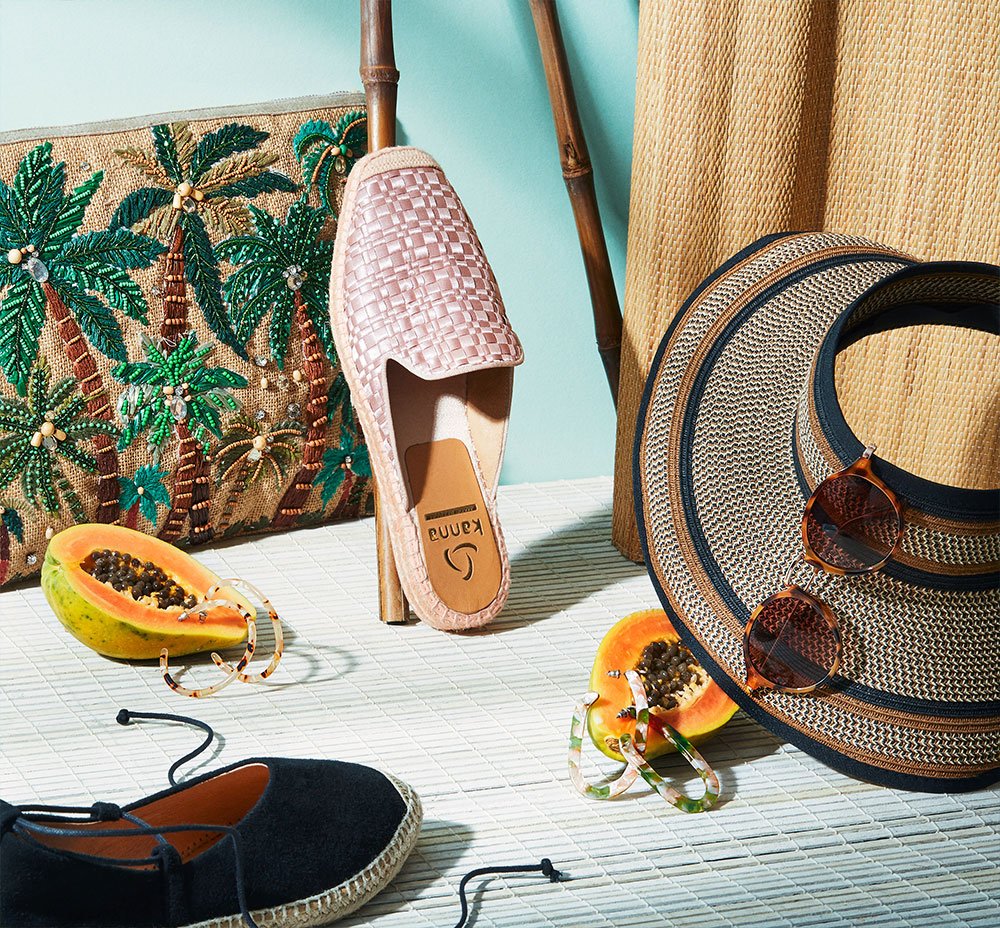 A holiday hat, but not as you know it. Featuring a wide brim so you can stay chic while shading yourself and cool factor open-top detailing, this nifty piece of headgear can be folded away with ease into your beach bag.
Style Tip: Use its texture to lift a sundress in the city, or wear with your favourite swimwear when lounging by the pool.
Take inspiration from your holiday destination—pair basket bags with a tropical touch, be it beaded detailing, palm-print embroidery or tropical hues with every and any outfit as soon as the sun starts peeking through.
Style Tip: Consider a roomy woven carryall for instant work-to-weekend-cocktails upgrade.
Behold, the basket bags you need to start sourcing for the new season.