As we're planning on spending all of June, July and August—and April, apparently—relaxing and sipping cocktails by the pool, we're looking to make serious waves with our new swimwear pieces.
If your swimsuit has seen one too many family vacays (see: sun-bleached, wonky straps, sand stuck in the stitching) then it's probably high time you had an upgrade. Whether you're escaping to a faraway land (lucky you), or plan to spend the summer months soaking up the sun in your own back garden, we've unearthed the prettiest printed two-pieces and sea-worthy swimming costumes for all your upcoming deckchair moments.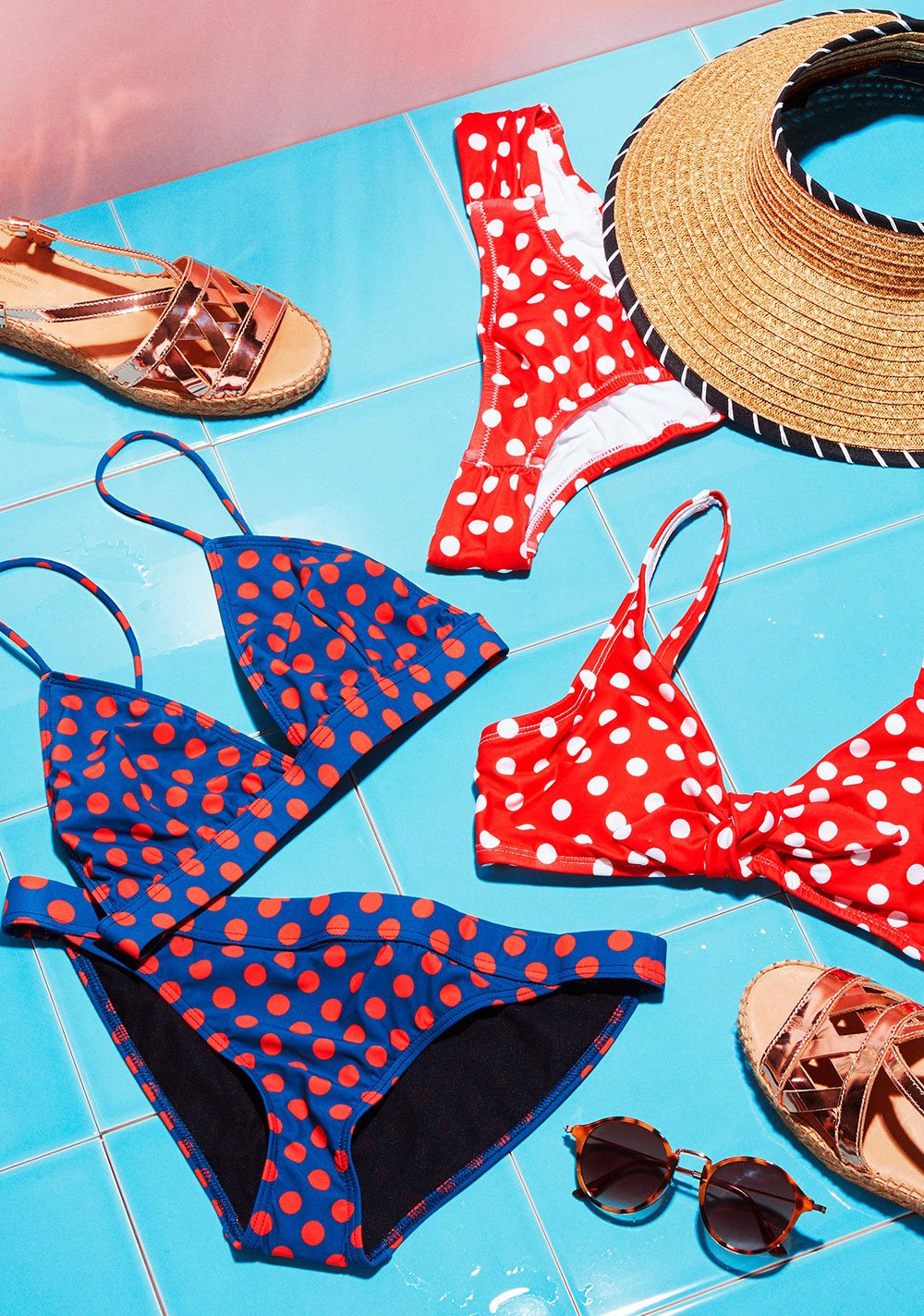 Spot on
There's just something about polka dots. Playful, yet sophisticated. A little saucy, but still tasteful. And always utterly, eyelash-battingly feminine. Marilyn Monroe sported spots on a bikini. As did Bettie Page. Inspired by these beach babes gone by, we've worked the classic print onto new swimwear silhouettes in a way that feels at once charmingly vintage and totally modern. Keep in with the 50's theme with a jaunty woven hat.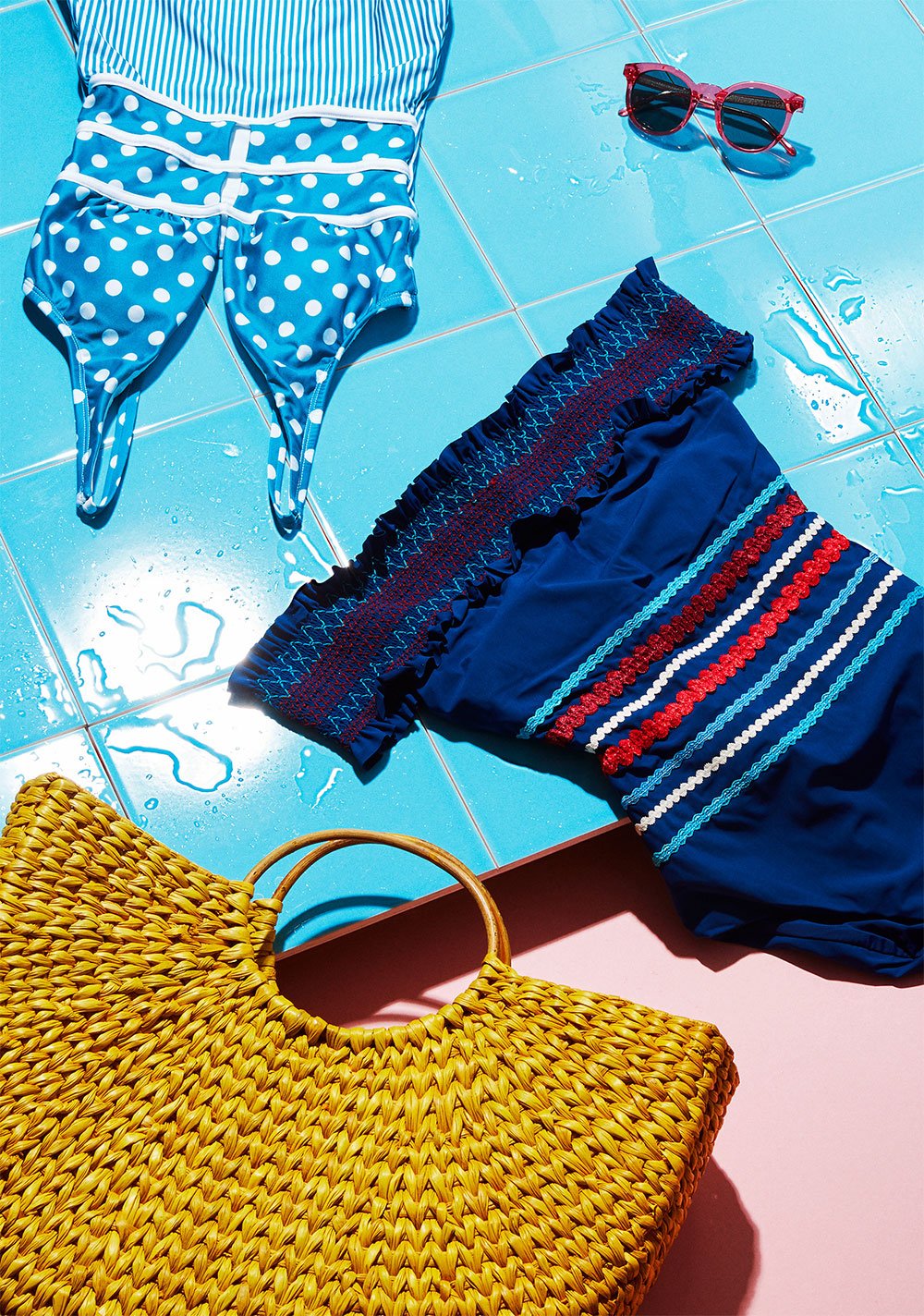 Sun's out, shoulders out
Our favourite way to show a little extra skin—without resorting to a barely-there bikini—is a little off-the-shoulder suit. Featuring fun, fluttery detailing and a stripy theme to flatter the waist, this nautical number is perfect for those who like their swimwear low-key but still pretty. Paired with a set of sizzling red, cat-eye sunglasses? Poolside perfection.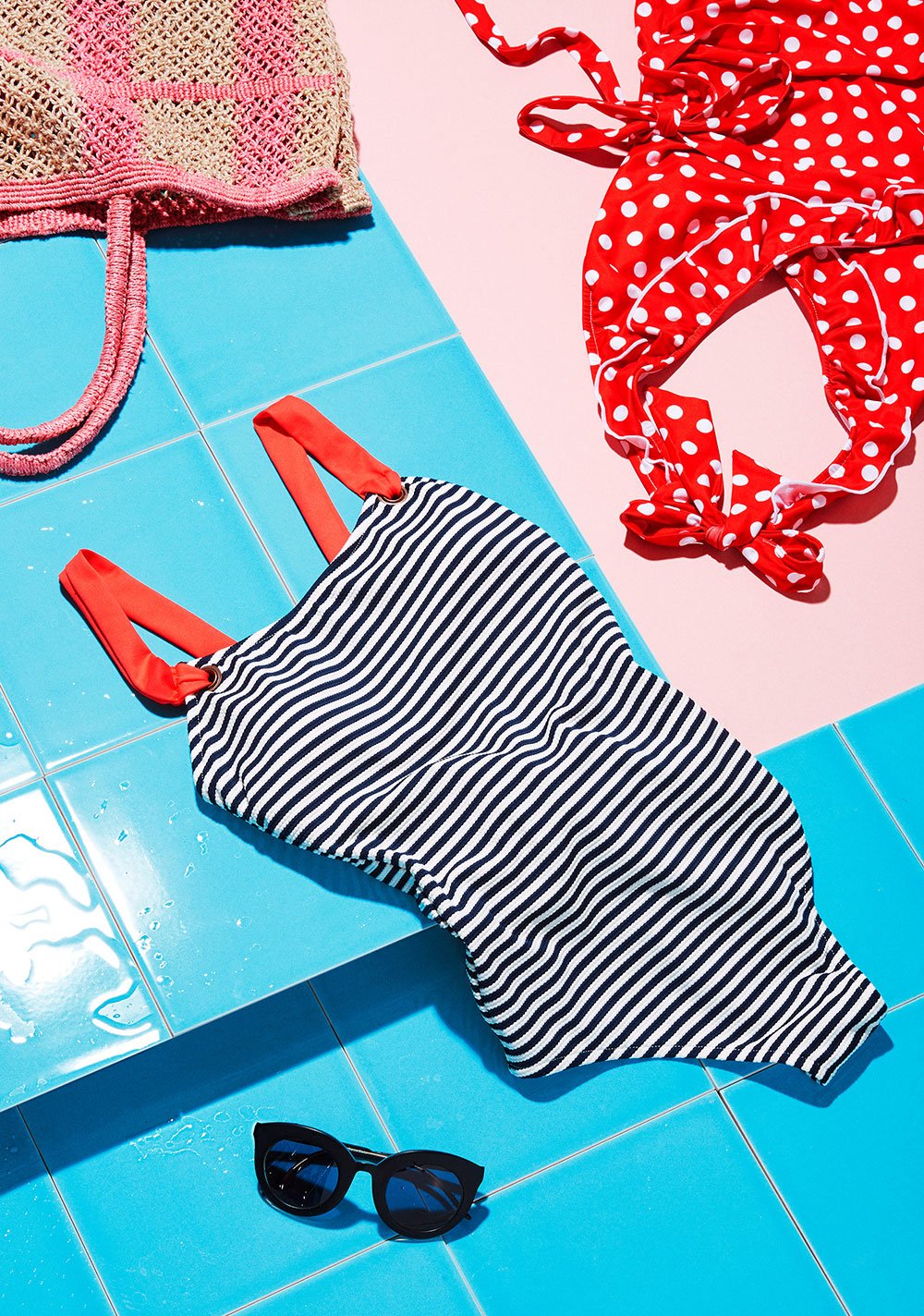 Seafaring stripes
If there's one thing that's synonymous with the poolside and seaside, it's stripes. With a palette of black, white and contrasting red straps that are the perfect colour to offset sun-kissed skin, this is a swimsuit that shrieks confidence. It will look best on when you're artfully sprawled across the deck of a large boat. Or on a deckchair by the beach. We're not fussy.
Setting sail soon? Find your perfect one-piece or two-piece here.