We all have those weeks that wear us out and leave us wanting nothing more than a weekend of recovery under the covers—especially after the festive season. But, just because you're bedding down, that doesn't mean you have to dress down.
Whether you've overindulged on the mince pies or the Champagne, sleep it off in style with our edit of chic pyjamas, cosy throws and fluffy cushions.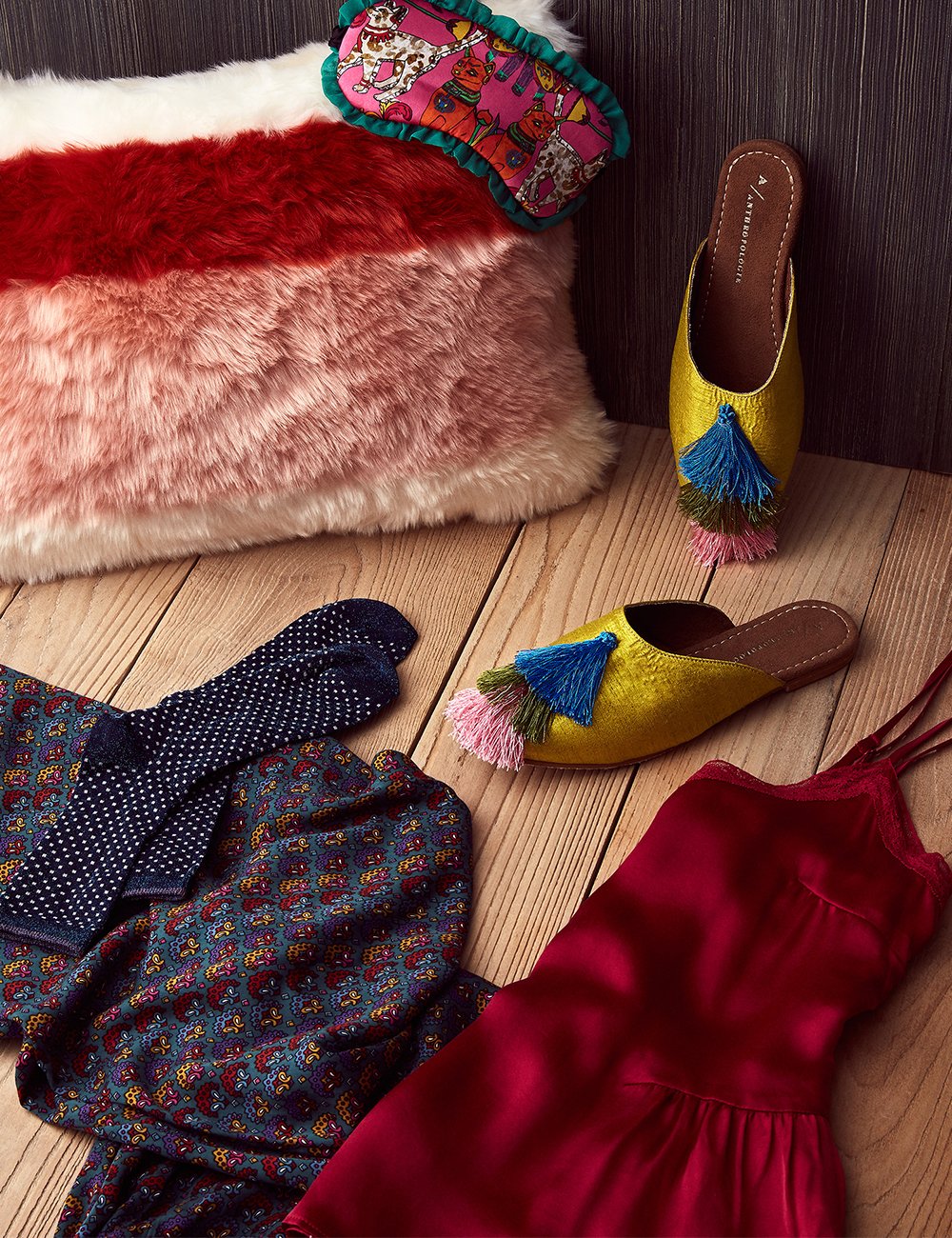 Sleep chic
While we'd all like to say that our pyjama drawer is full of cute camisoles and satin slips, the reality is usually far less glamorous. We'll be the first to admit that our pyjama collection is due an update, so, swap threadbare joggers for new silky sets and slippers with tassels on the toe that are so stylish you'll be tempted to wear them outside of the house.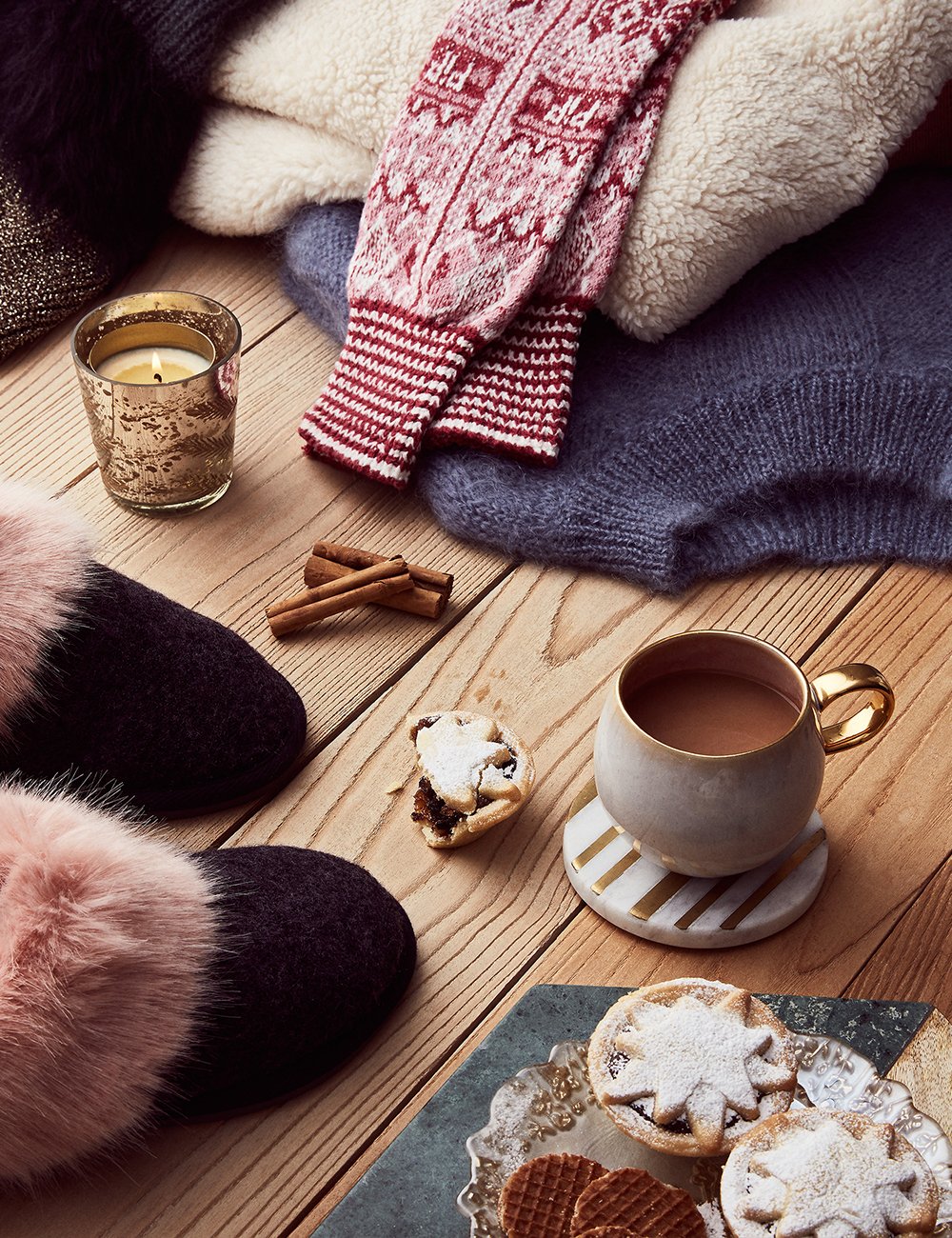 Last layer
As chic as slinky pyjamas can be, sometimes you need something with a little more snuggle to see you through the colder days. Mix and match your fancy pyjama set with a luxuriously-thick knit for a charmingly dishevelled, cosy look. Finish off with a pair of faux fur-lined slippers – perfect for putting your feet up, dancing round the kitchen in or dashing down the stairs to sign for a package.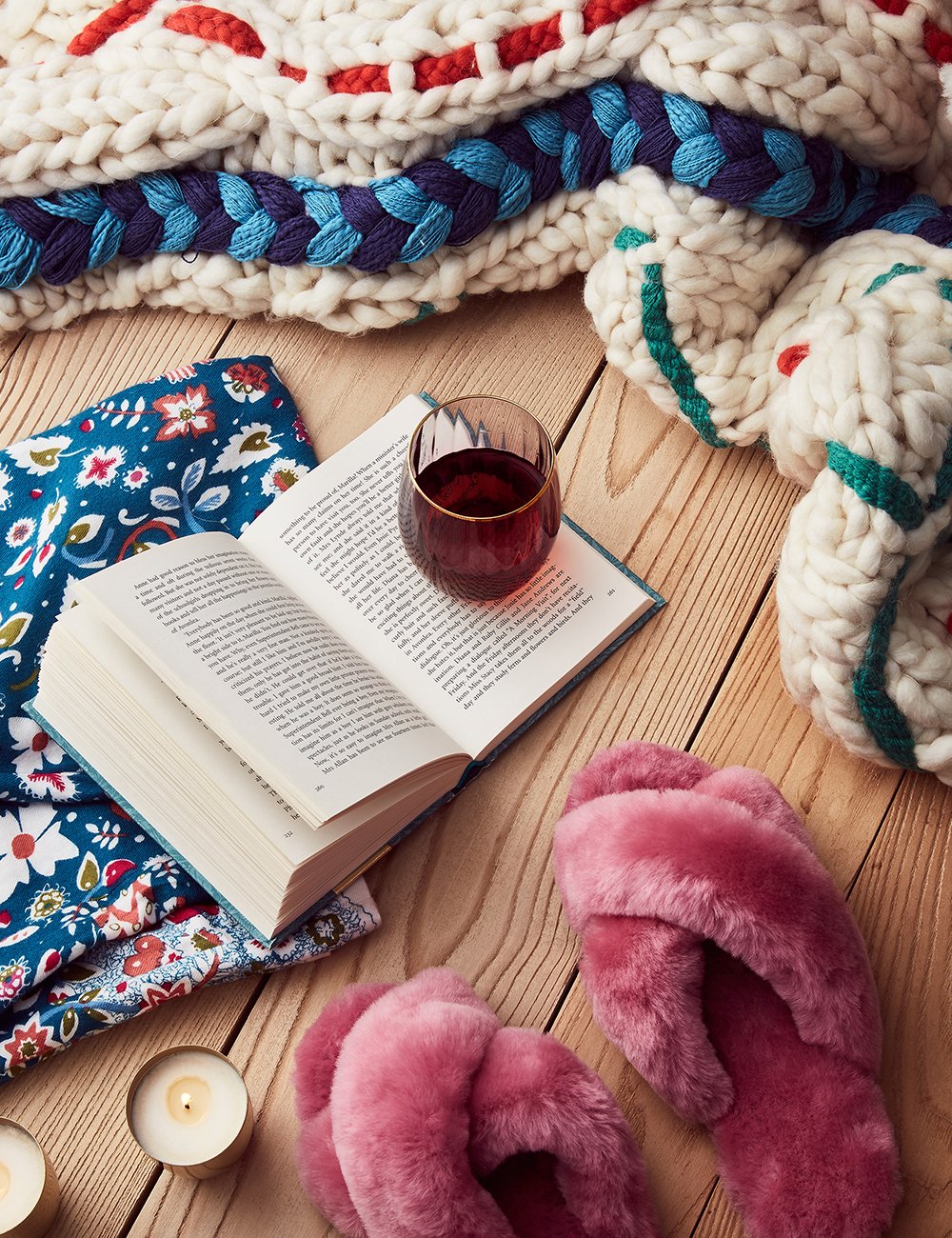 Throw it on
Just picture yourself cuddled up on the sofa, glass of wine (or cup of detox tea) in one hand, a good book in the other, buried under the thickest, softest throw you can imagine. Sounds good, doesn't it? Now make it even cosier by lighting a scent-sational candle too. Perfection. You'll have to put your phone on silent – you won't want any interruptions.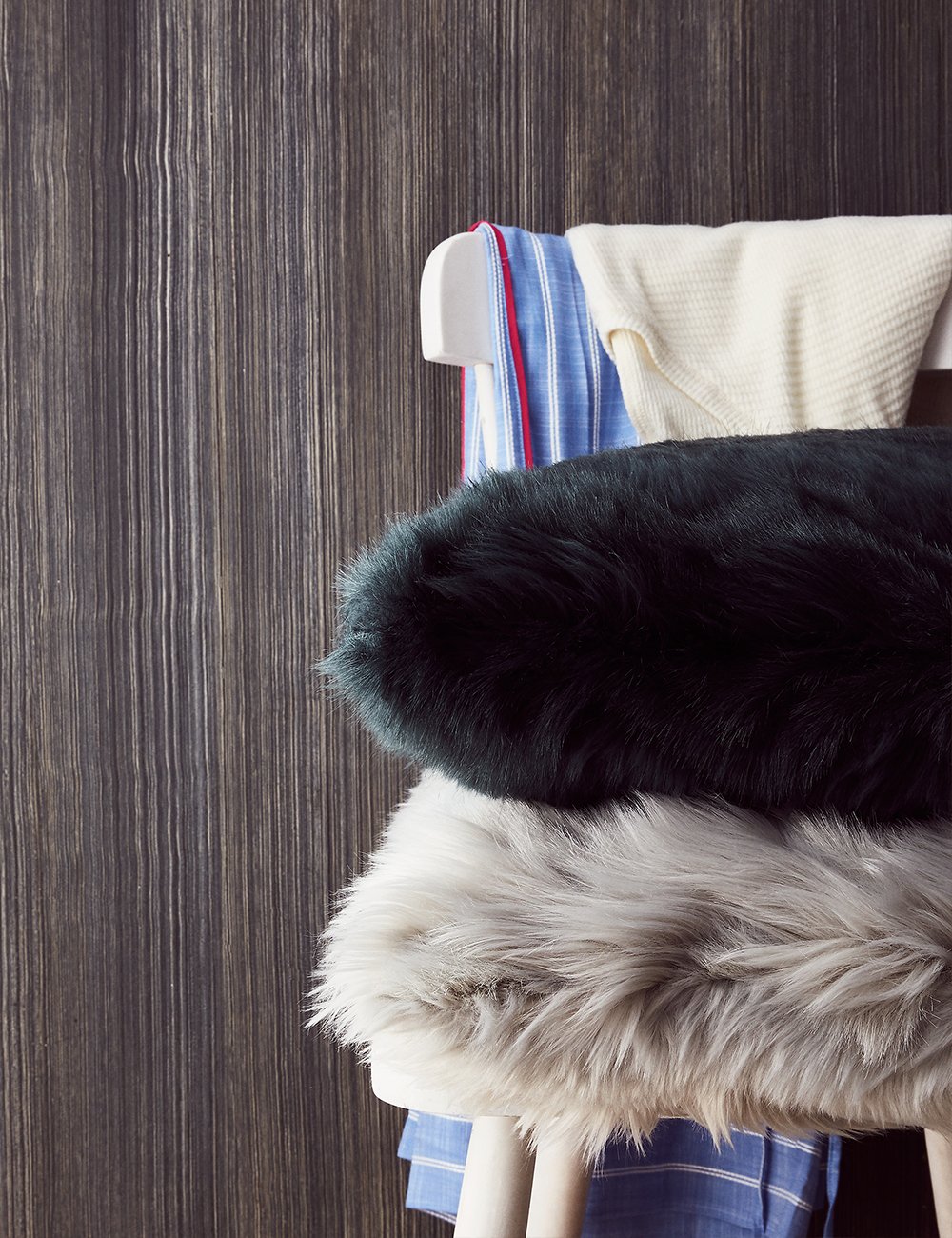 A bit of fluff
Once the Christmas decorations have come down, it can leave our homes feeling a little bereft. Add shape, texture and colour to your home with a fluffy cushion or two for a sumptuous addition to your sofa. You won't regret it during those long, cold nights still to come and they'll certainly do the trick at keeping the house from looking too bare.
Not found the best dress for your beauty rest? Find our latest loungwear here.