This season, when it comes to necklaces, earring and bracelets, there's no need to alternate between your pieces of jewellery. Autumn's styling motto is 'the more the merrier'.
So, what does this mean for the way you wear your jewellery? Layering necklaces on necklaces, bracelets on bracelets, and lining the ears with artful hoops galore.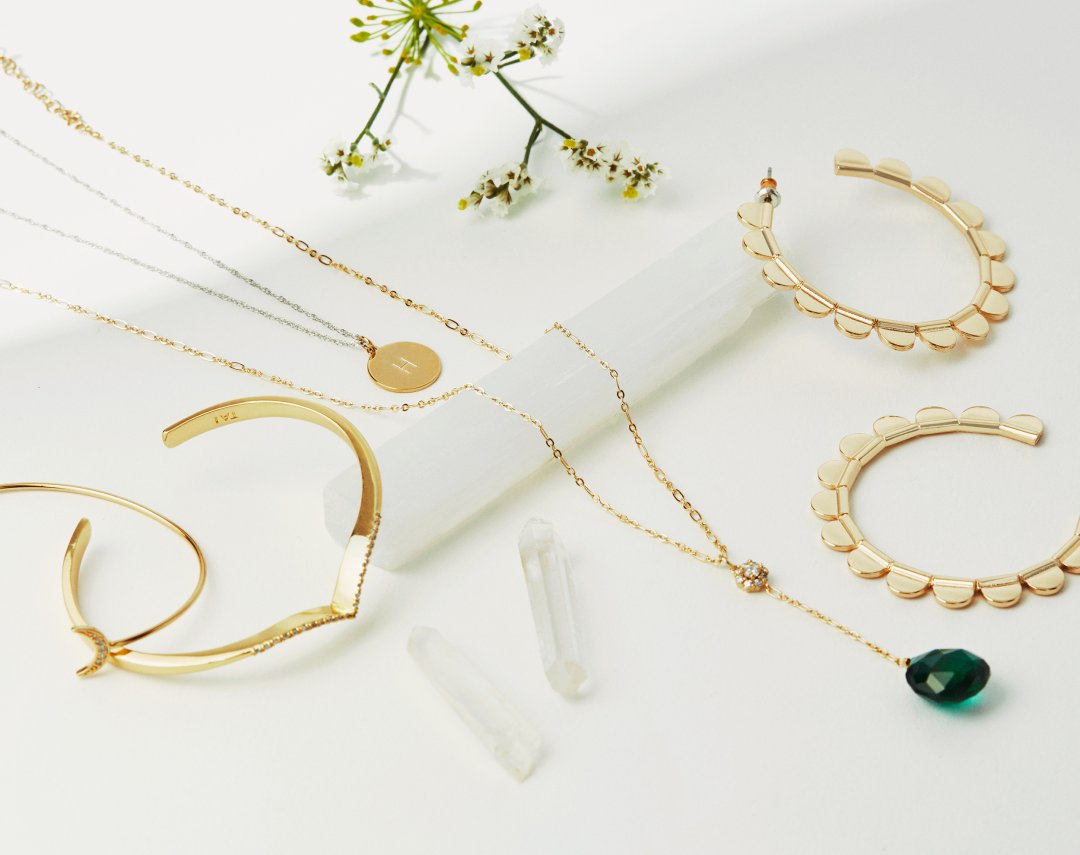 The key to making this approach to jewellery feel authentic is layering the old with the new – shiny new pendants tucked right alongside sentimental favourites and vintage finds.
Take a look at our approach to layering the season's most delicate jewellery.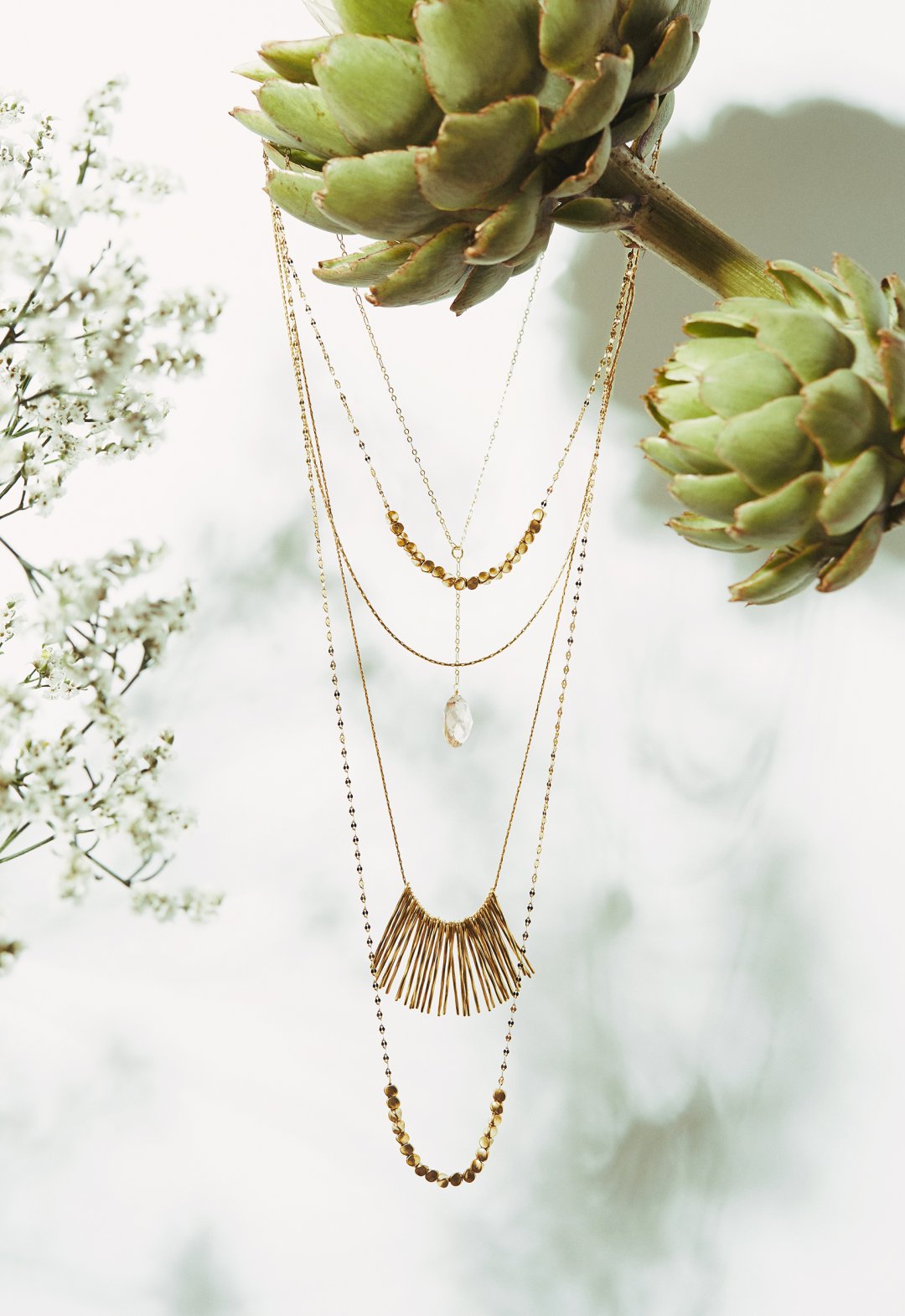 Decked Neck
What do your necklaces say about you? Think of every chain you layer as another piece of your personality. Prism-like pendants and crystal embellishments read 'sentimental and dreamy.' A fringed statement piece points to 'tasteful, but trend-minded.' A monogram charm says, well, your name.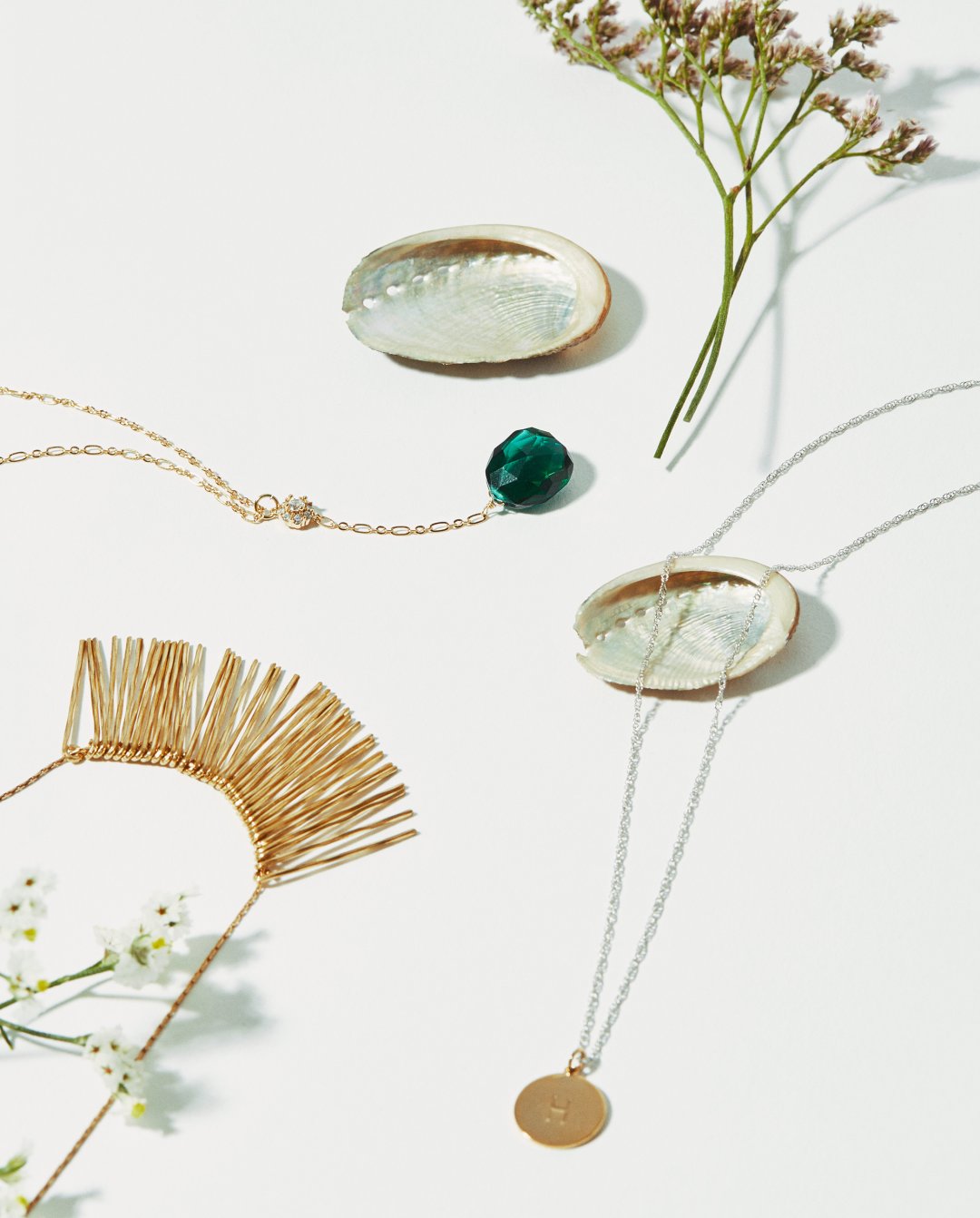 An easy trick here is to layer by length, starting with your shortest chain and working up to longest—that way you can see each and every detail, giving every charm its time in the spotlight. What's more, with correct spacing you'll avoid tangled chains.
There's also good news when it comes to colour. We all have our favourites, but you needn't accessorise exclusively with just silver or just gold. A hint of silver will help bring out the warmth of yellow and rose gold tones.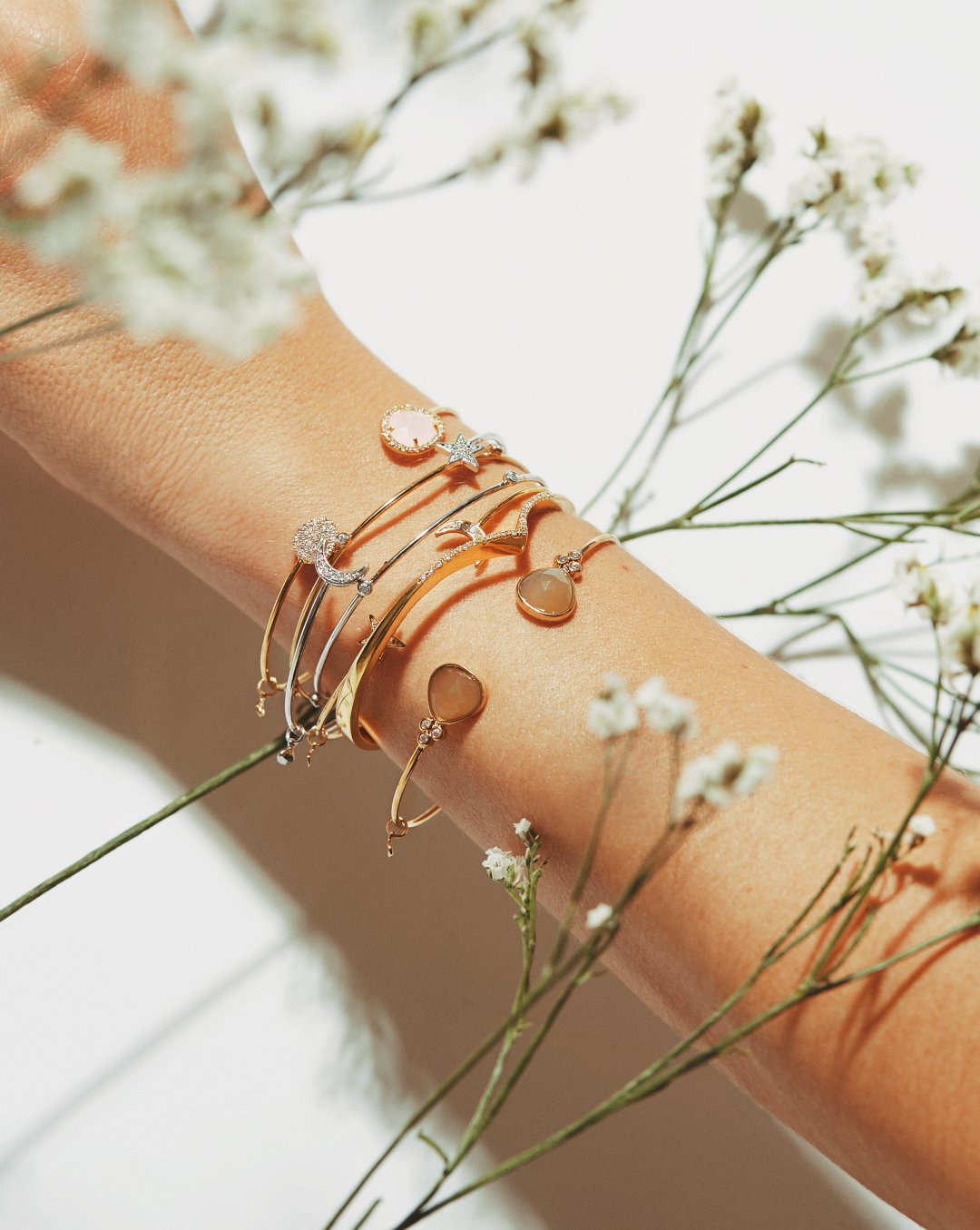 Arm Candy
It's hard to go wrong with bracelets. Stack them up to your elbows, go symmetrical on both arms, go wild.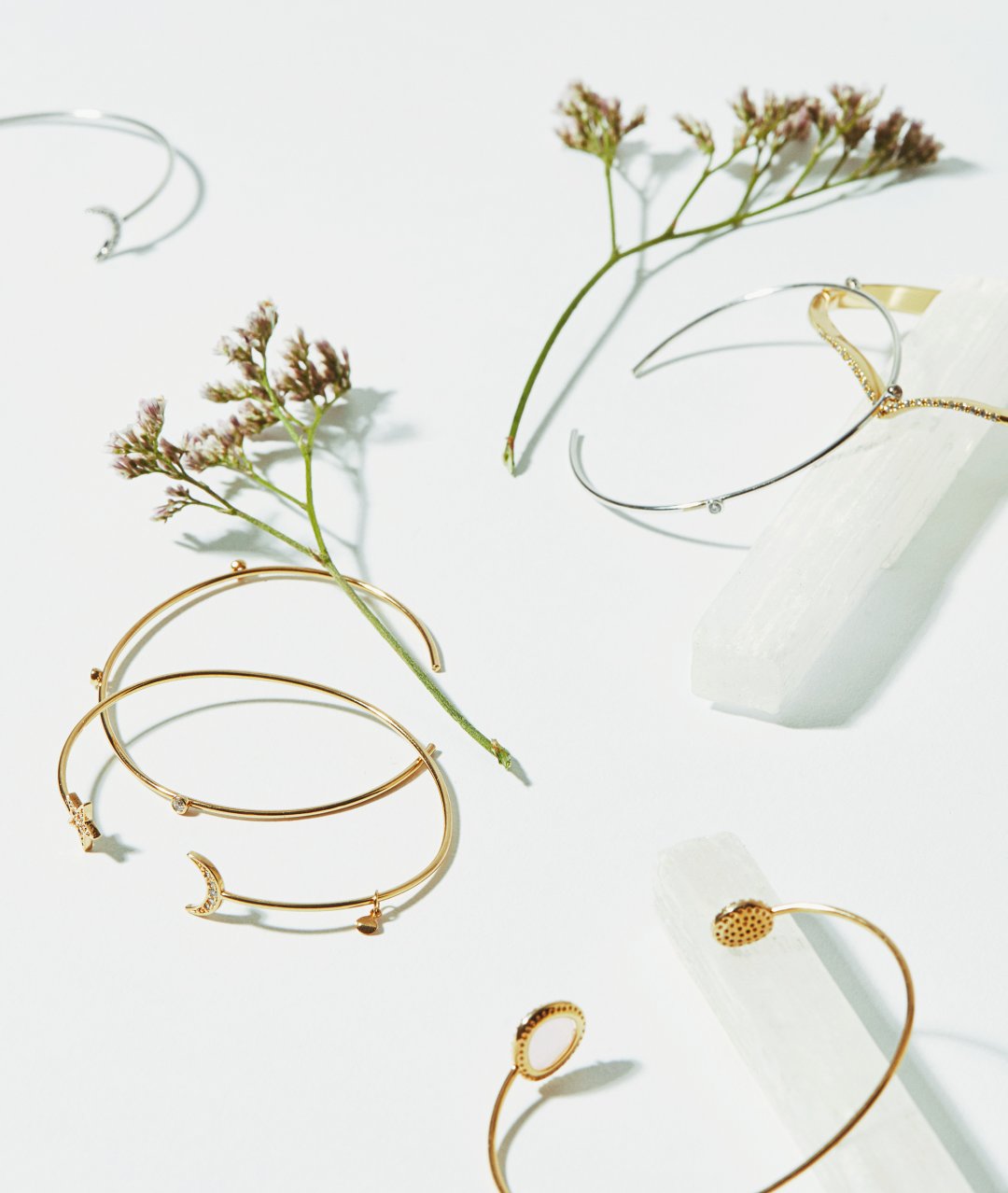 For balance, variation is key. Mix more pared back, minimalist bracelets with bars and cuffs punctuated with jewels, charms and chain detailing. In addition to your bracelets, consider a watch. A coloured, leather strap is the perfect complement for metallics.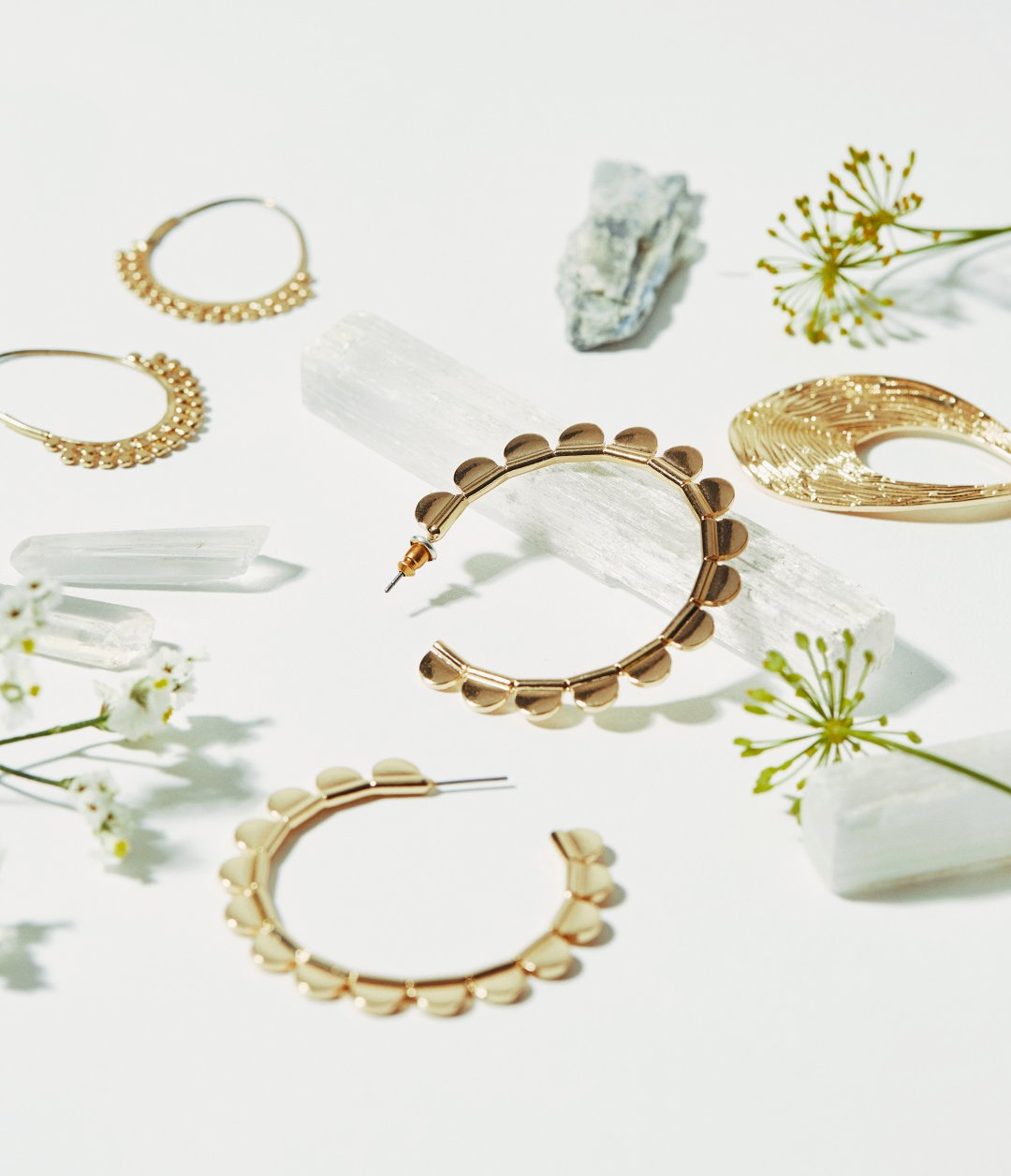 All Ears
Layering earrings is much easier when you have more than one ear piercing, but that doesn't mean that our single-piercing sisters have to miss out on all the fun.
For those that are able to wear multiple pairs at a time, we'd recommend starting with a large artisan hoop, switching up the scale by introducing more delicate hops and posts as you work up the ear.
Anyone with a single piercing, consider adding a layered hoop style to your jewellery box. Multiple loops within one earring creates the illusion of a layered ear, without the piercing pre-requisite.
Here's Anthropologie's edit of the best stacking jewellery to buy now.