Here she is, spring. Her arrival marks a peculiar time in fashion where our sartorial wish lists are gearing up for a revival, but we're still seduced by our soft, cosy knits and sensible stomp-worthy boots. The answer? Easy styling switch-ups that feel at once fresh and new, yet easy and familiar.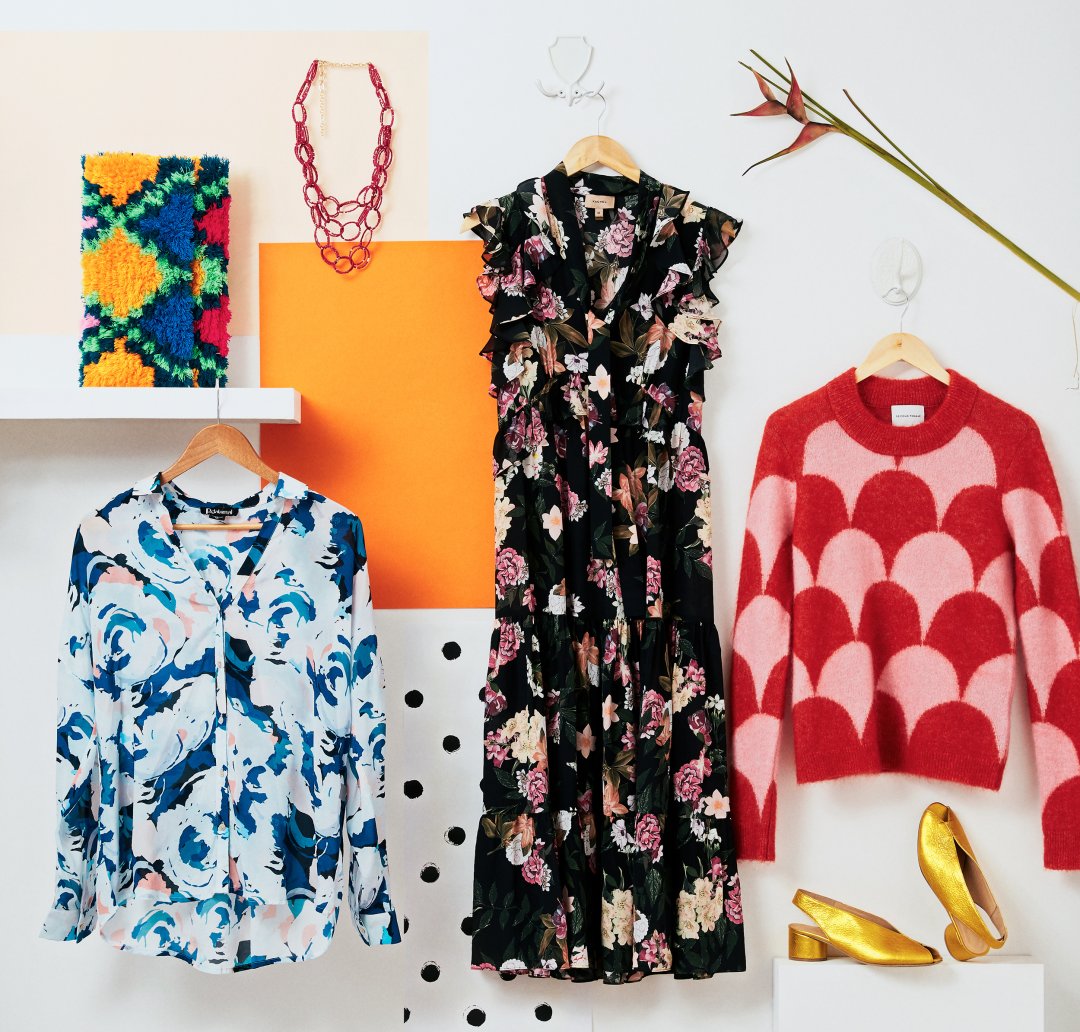 Arriving on the back of the warmer weather and longer, lighter nights is our spring collection. Three distinct looks, three different moods, but all equally beautiful. Think season-straddling knitwear imbued with fresh, surprising colour combinations and pretty-but-practical shoes in metallic and suede finishes.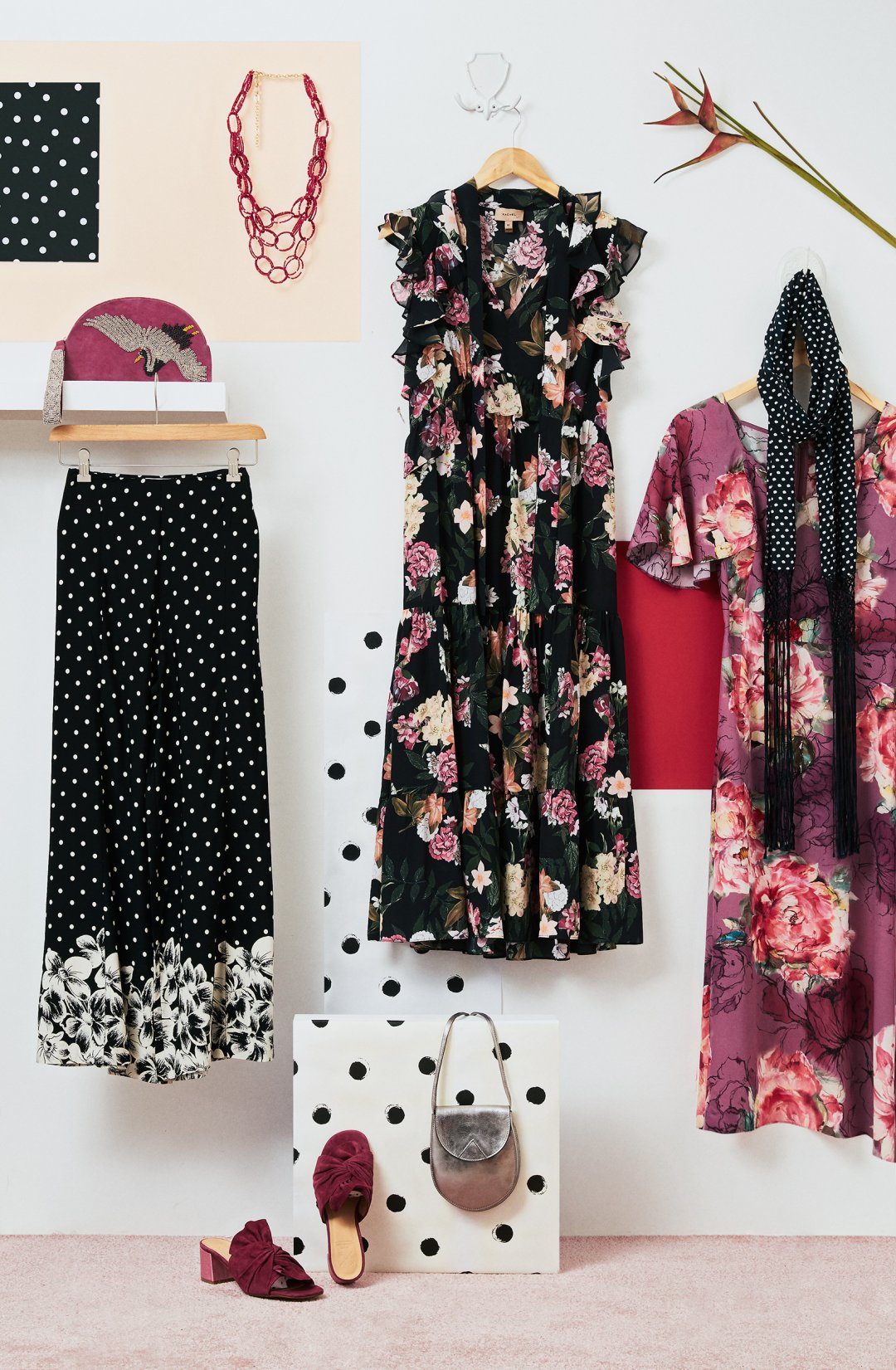 New blooms
You'll remember the floral-re-haul from autumn/winter last year. Typically bright and busy blooms were given a mysterious makeover, arriving on seductive, sheer fabrics like chiffon and in dark and glamorous shades of black, plum and periwinkle.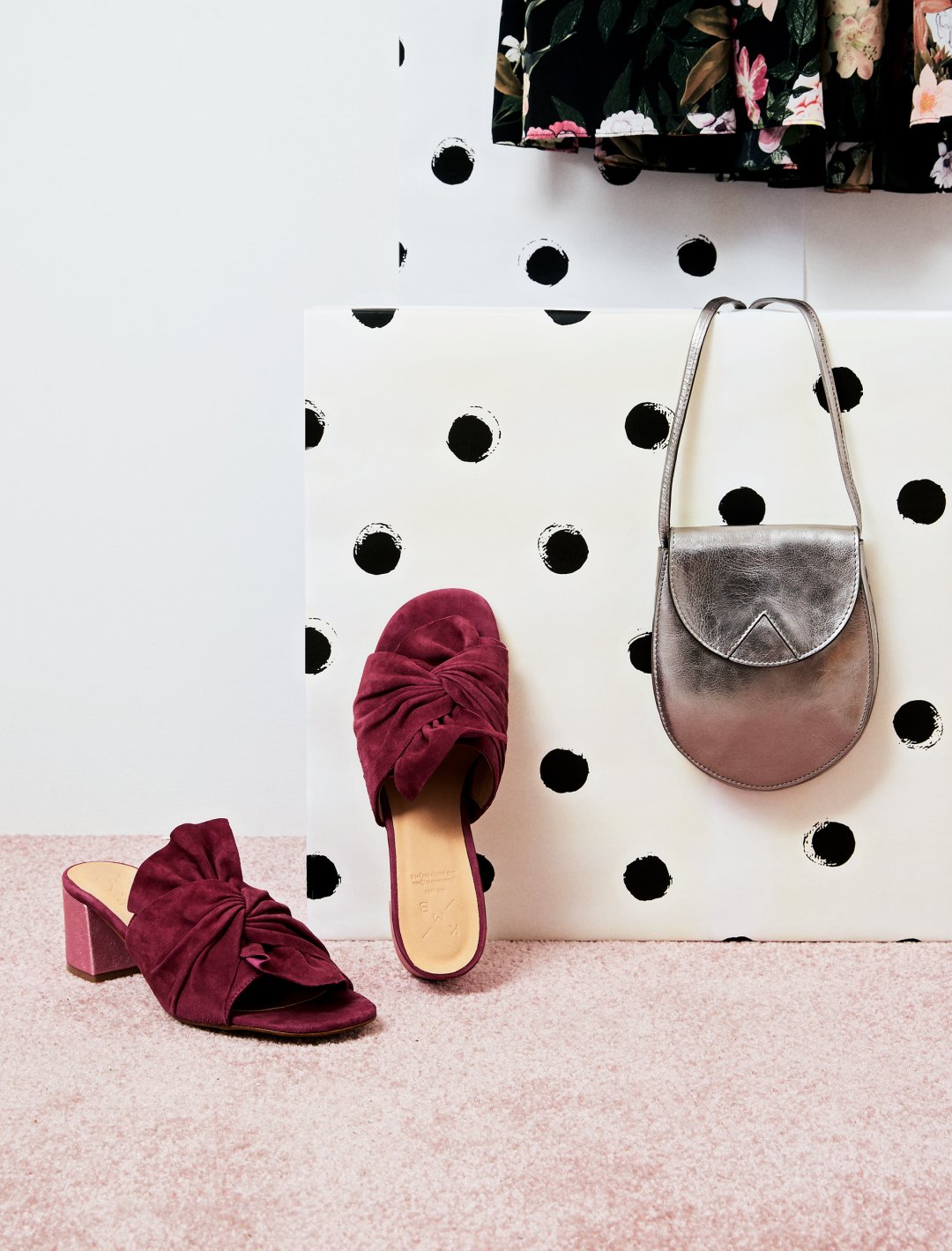 This year the moody floral theme continues, updated with flamenco-style ruffles and metallic accessories for a look that's perfect for spring soirées. Pops of polka dots and painterly florals punctuate and ground a look that could feel, to some, too bohemian.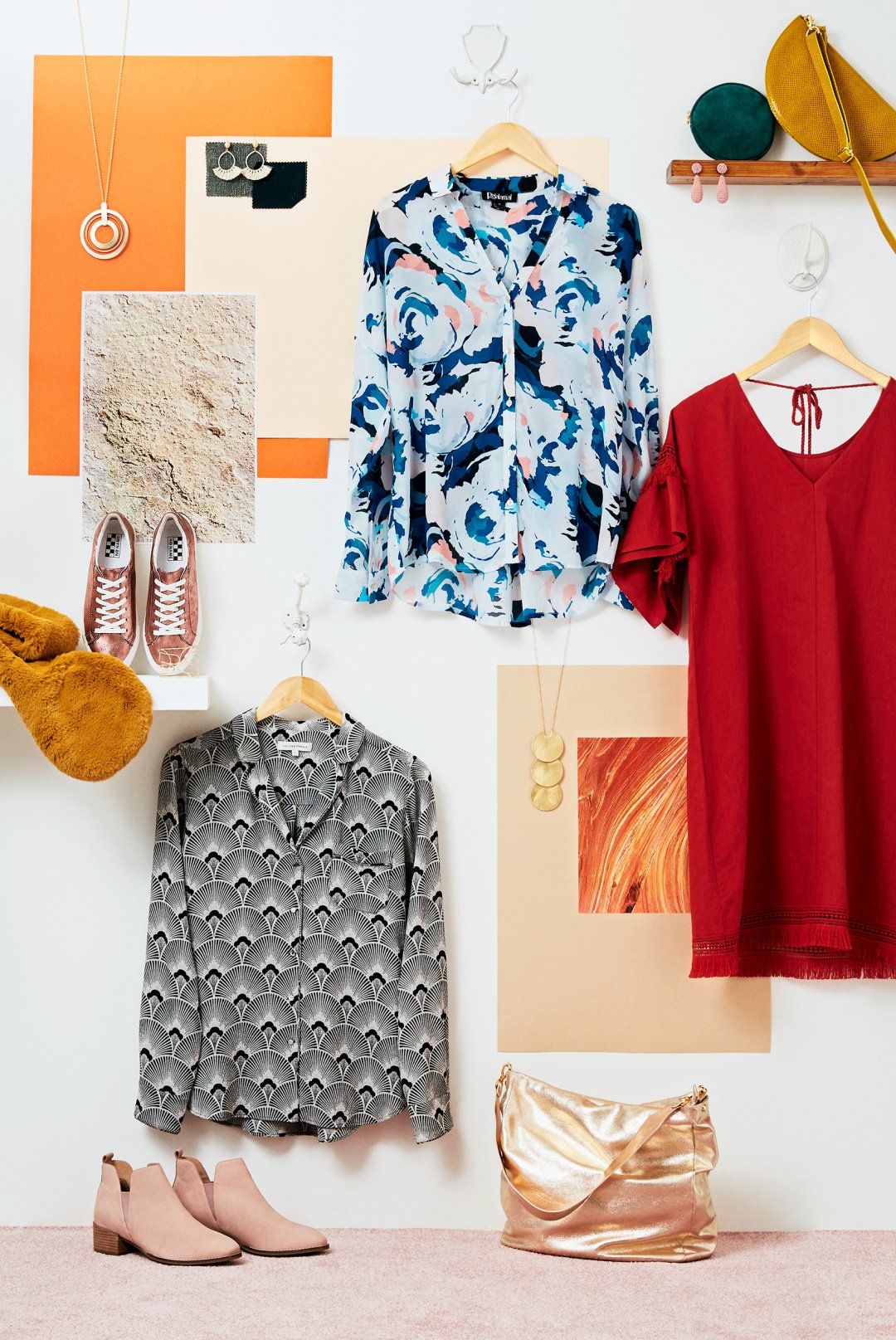 Desert flower
Think of the desert. Picture sun-baked, sandy hues and ecru offset by an oasis of turquoise and azure blue. Imagine relaxed, airy fits and tailored linens that let the breeze in. The idea of a 'damsel in the desert' was the inspiration behind this particular spring look.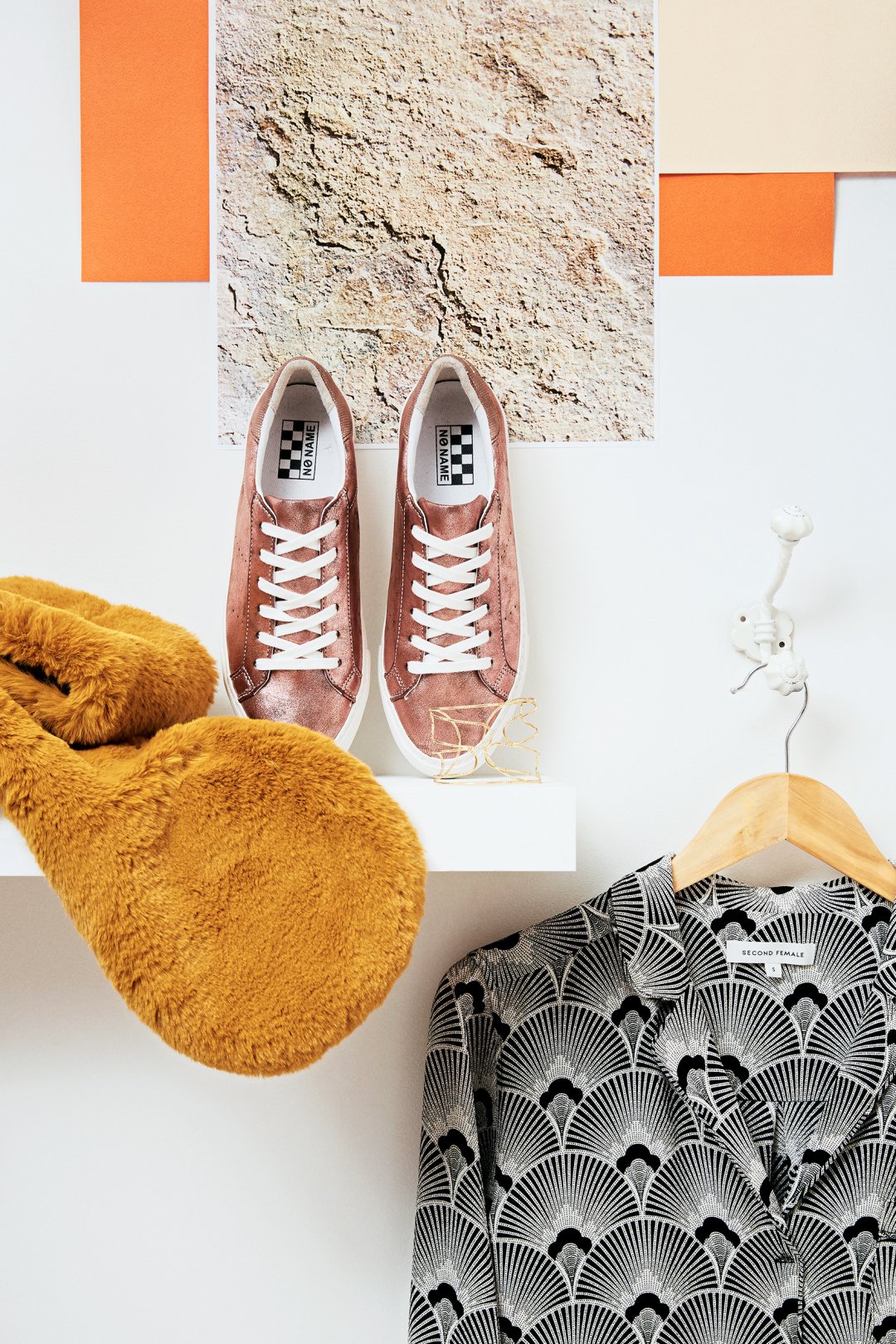 Ground airy apparel with a cinched waist or athleisure-inspired trainers. Alternately, let the natural palette run from top-to-toe with tonal shoes and sun-bright accessories. Abstract prints will also please, softened with barely-there-pink boots or flats. Our favourite paring? Our Peacock Print shirt with pink suede footwear.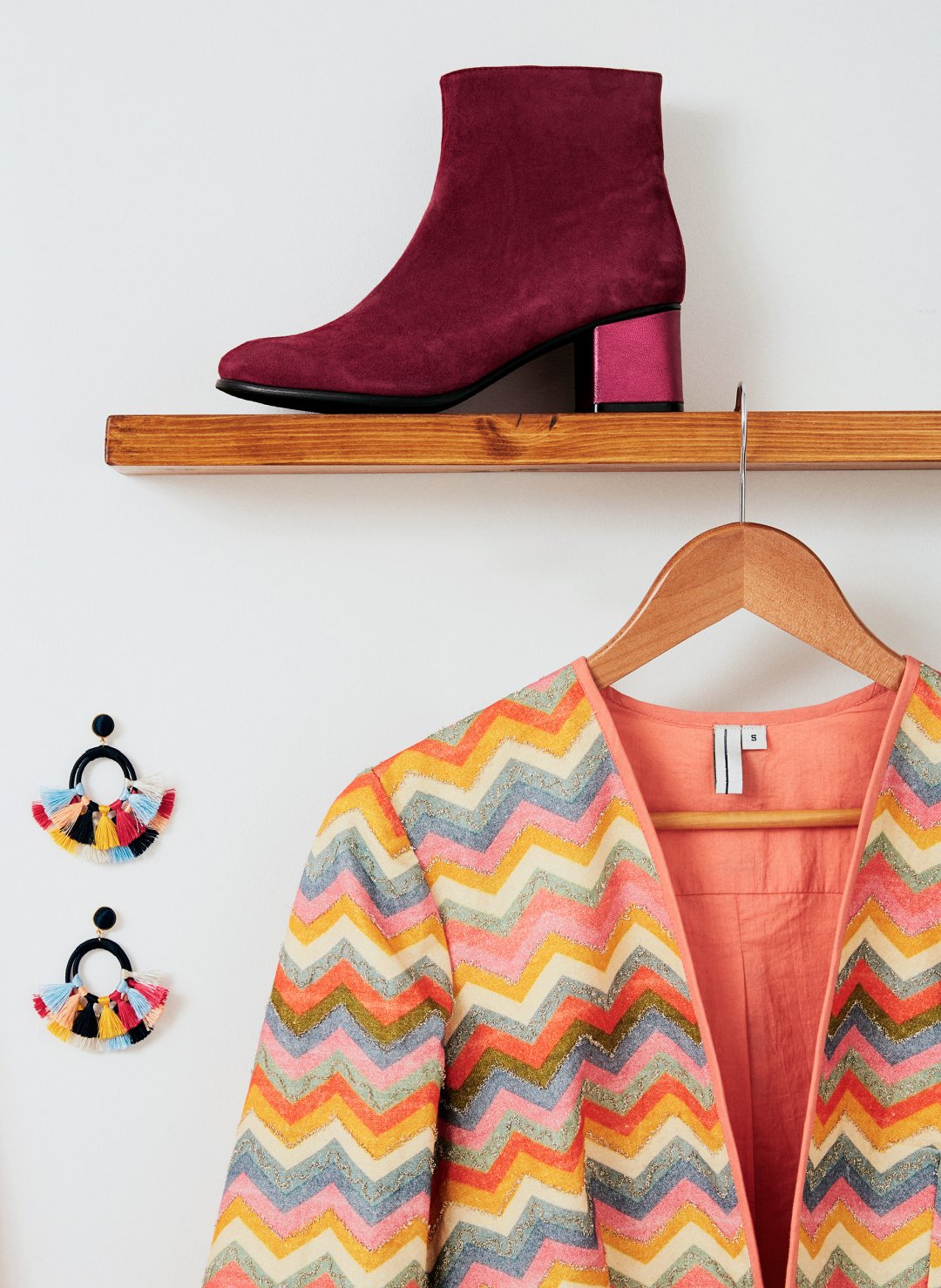 Colour pop
Colour is, and always will be, a favourite spring theme, but this season we've thrown out the rule book and dreamed up new, daring ways to wear bold motifs.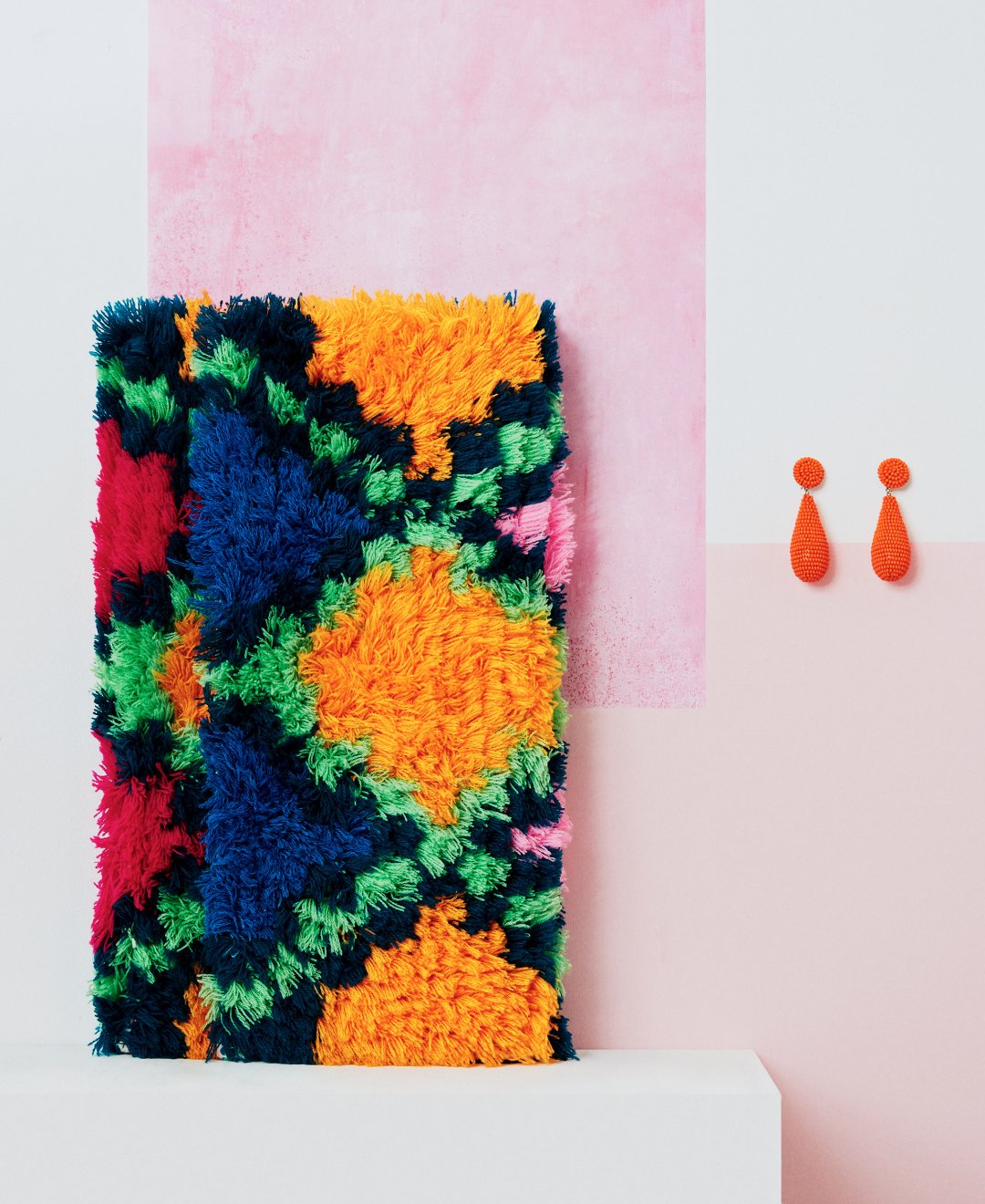 Whether you go for eye-popping orange hues or sumptuous jewel tones, we're working the colour explosion by boldly clashing block-colours. Unexpected colour combinations on unexpected textures are no longer a fashion faux pas, so be brave and try red woven with pink, blue mixed with orange on soft, springy shearling and finish off with made-you-look accessories. A high-shine pair of satiny slippers or droplets of semi-precious stones will do the trick.
Feeling inspired? Check out our New In page to see our latest loves.