September's temperatures mean that sunny days in the garden are a thing of summer-past. But that doesn't mean that our gardens have quit flourishing—a quick forage through your own back yard will produce handfuls of peas, armfuls of apples and a sprinkling of rosemary and thyme.
These early-autumn elements taste just as good in a glass as they do on the table. In this second installment of our Three Sips series, the mocktail masters from Seedlip will be teaching us how to blend these flavours into a refreshing Garden Sour using their distilled non-alcoholic spirit, Garden 108.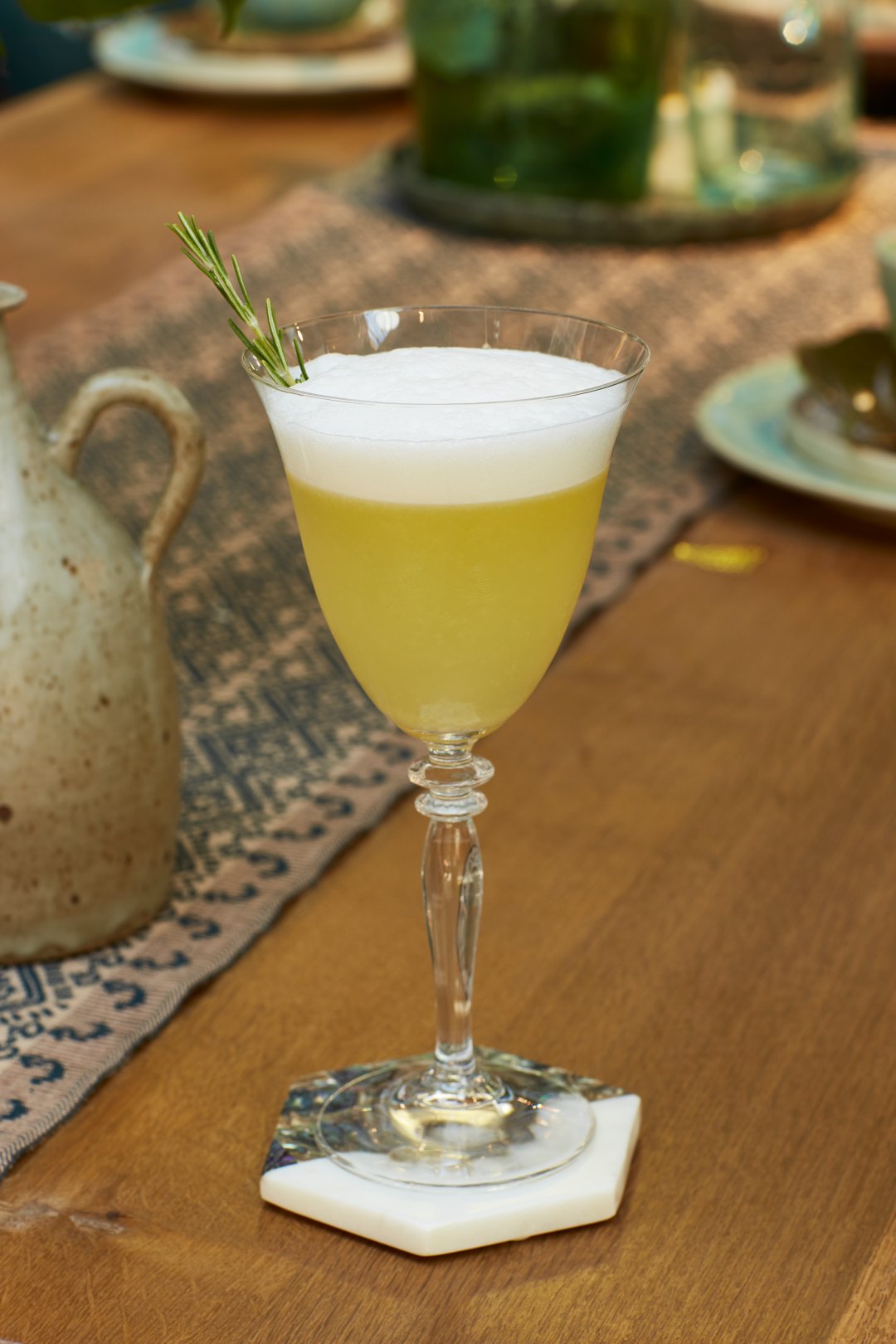 Named for the average number of days it takes to sow, grow and hand-pick their peas, Seedlip's Garden 108 is a heady mixture of peas and hay (homegrown on founder Ben Branson's Farm in the English countryside), spearmint, rosemary and thyme. Partnered with tart apple cider vinegar and zesty lemon juice, Garden 108 makes a tasty seasonal cocktail without the alcohol intake.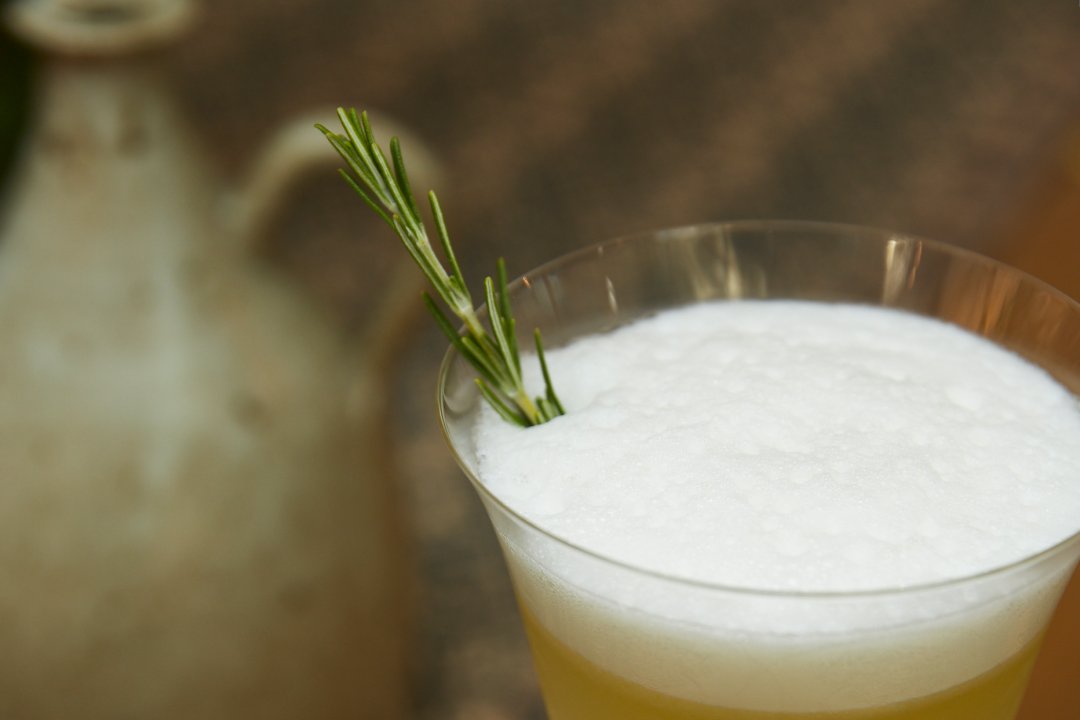 What you'll need
Ice cubes
50ml Seedlip Garden 108
35ml cloudy apple juice
15ml lemon juice
5ml apple cider vinegar
Sugar
Egg white
Sprig of rosemary and thyme
How it's done
Pour 50ml of Seedlip Garden 108, 35ml cloudy apple juice, 15ml of lemon juice, 5ml cider vinegar, a sprig of rosemary and thyme, a dash of sugar and egg white into a cocktail shaker.
Shake well.
Pour into a glass, garnish with rosemary needles and serve.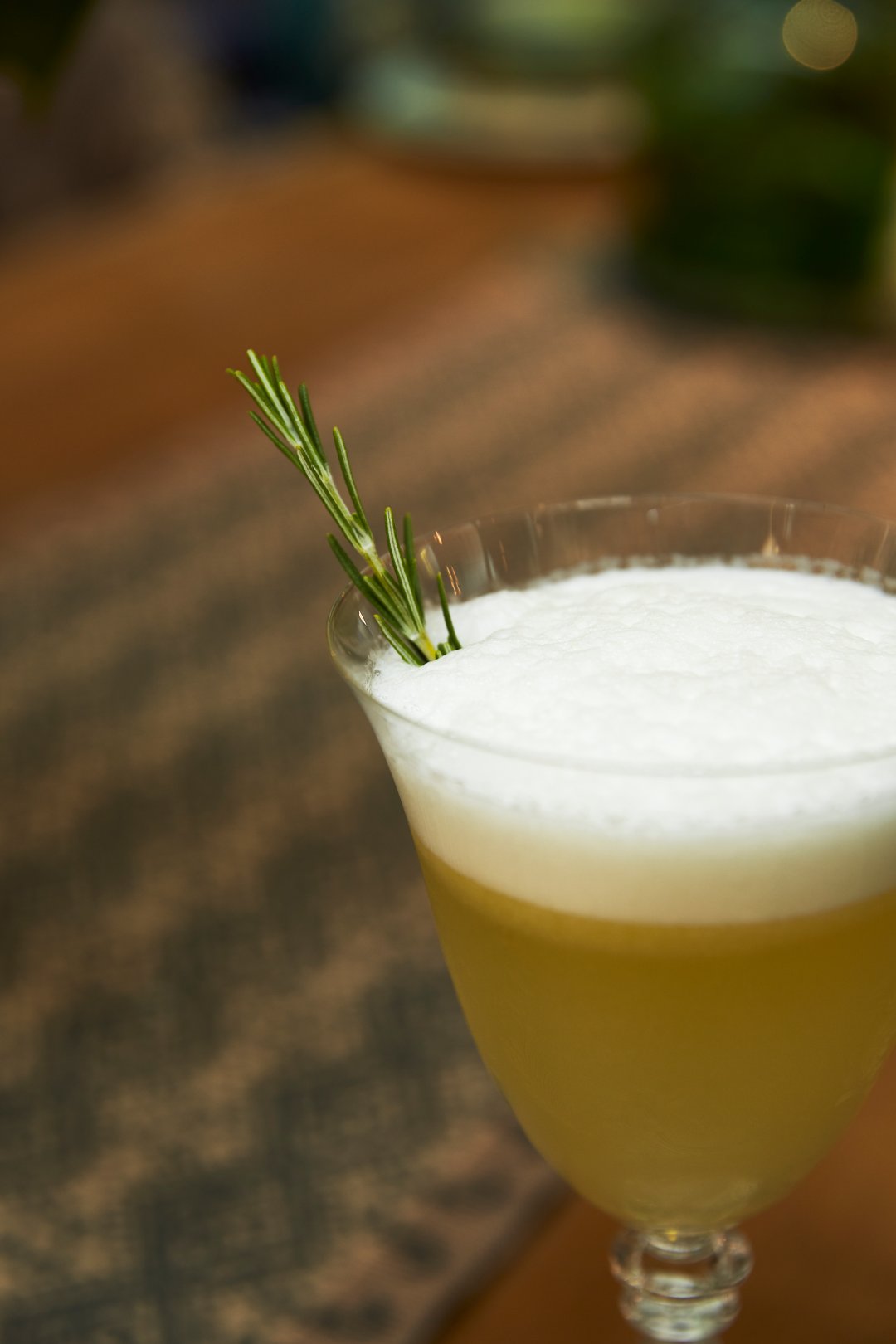 Find more season-savvy sipping pleasures, right this way.