Your diary is full, you've prepped your playlist, you've got the gown and your clutch bag is armed with more highlighter than you'll ever need. There's only one thing missing: your dancing shoes.
As the Christmas break and the New Year looms, it's time to pick out that all-important plus one: your party shoes. Whether you're looking to reach platformed heights at the black-tie event or go desk-to-dancefloor at the office 'do, from luxurious lurex booties to sky-high, shimmering heels, we've found three different styles of party shoes to suit all levels of festive decadence.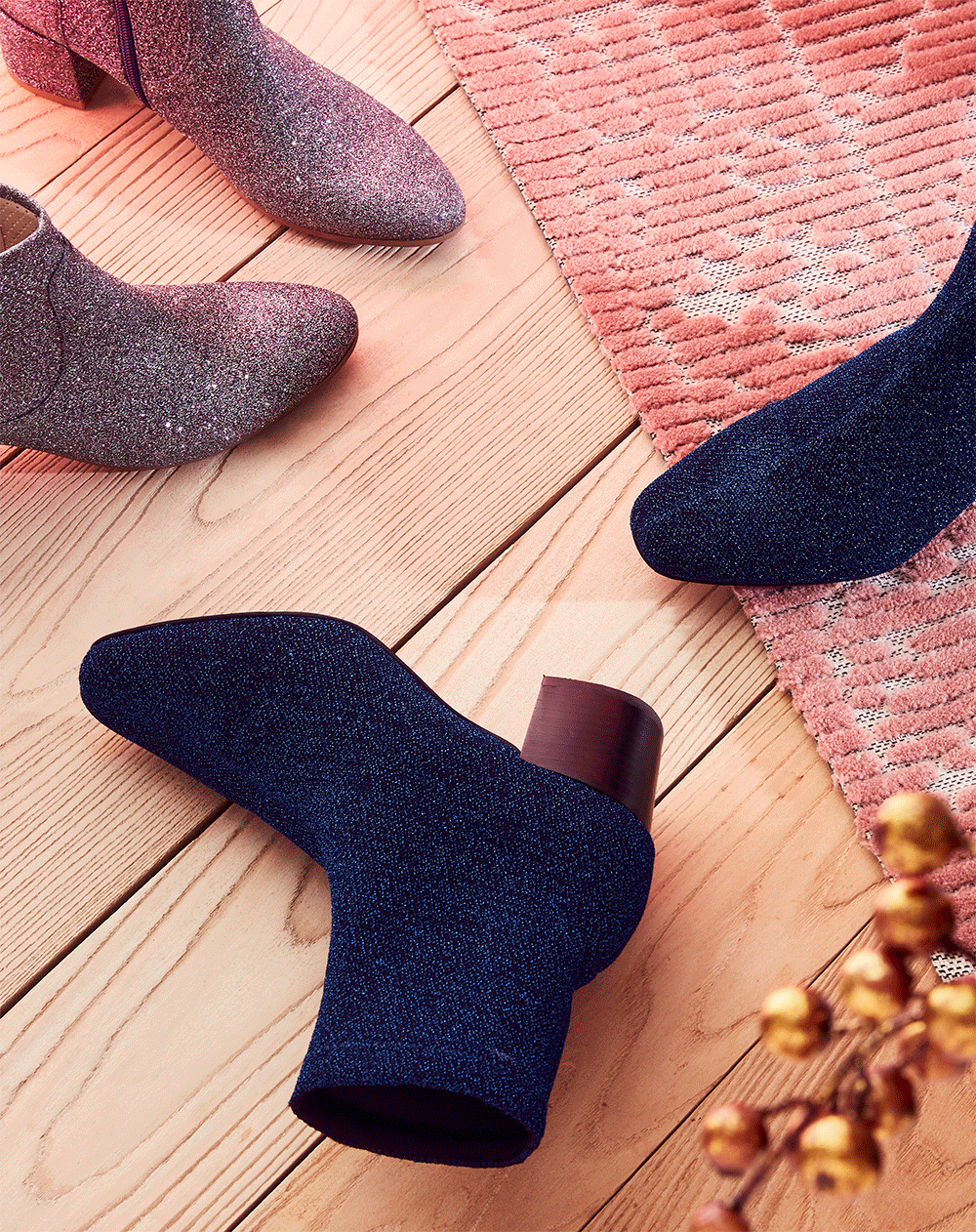 Suited and booted
It all boils down to this; you're going to be on your feet all night, the champagne will be flowing and temperatures will feel practically sub-zero—especially in your new party dress. Comfortable, stable and cosy, boots are the most practical solution to winter party-dressing—and they can be very pretty, too. Banish any thoughts of clunky, boring boots from your mind, and don these sleek, sparkly lurex beauties to add a dose of casual-cool to your party outfit.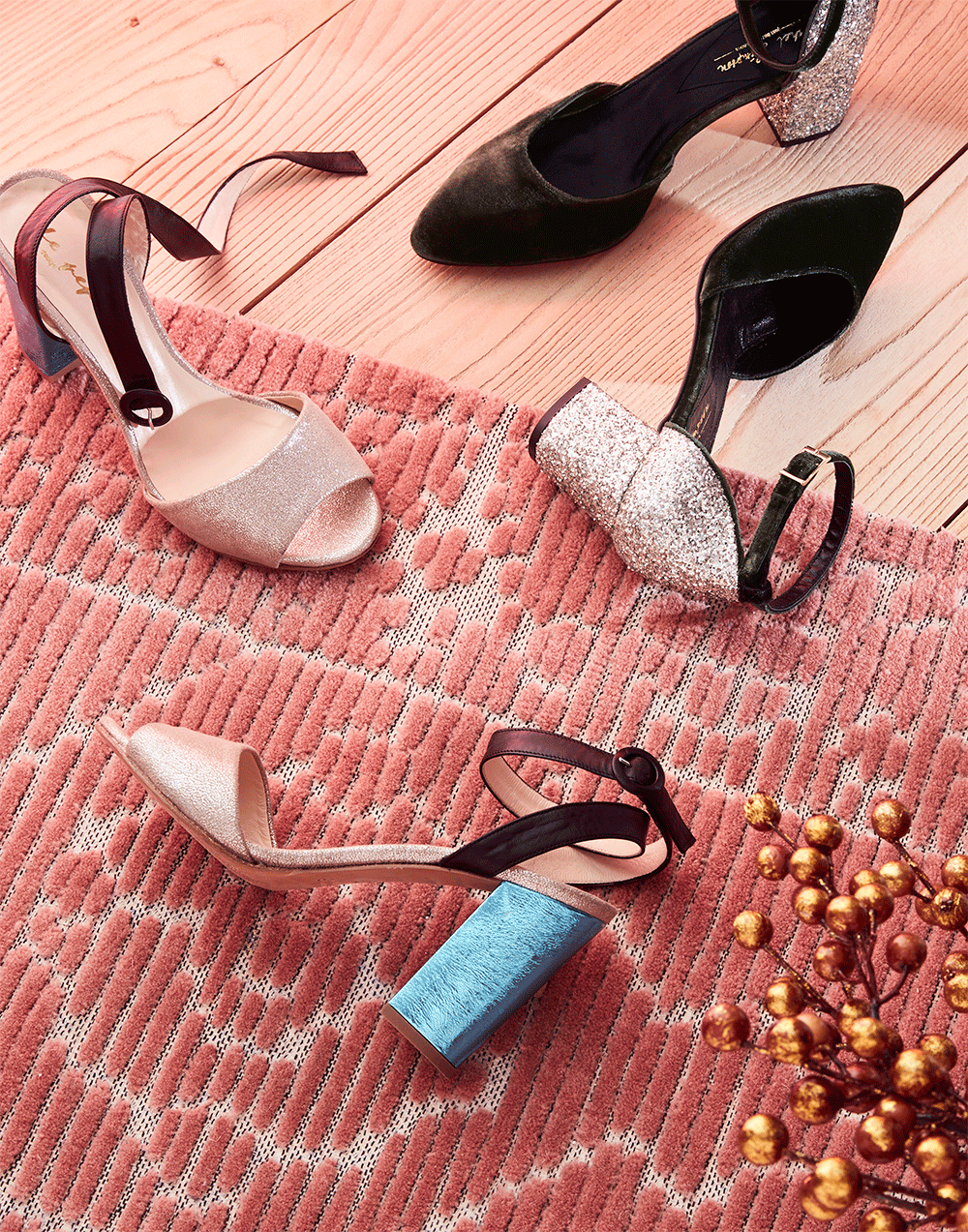 Murder on the dancefloor
Killer heels for a killer look. Sometimes you just need a pair of head-turning heels to punctuate a party outfit. And the beauty of these particular party shoes? They'll go with everything, from jeans to jumpsuits. Give your LBD a new lease of life with shoes with bright, iridescent details, or pair jeans-and-a-nice-top with goes-with-anything black heels elevated with a shimmering statement heel.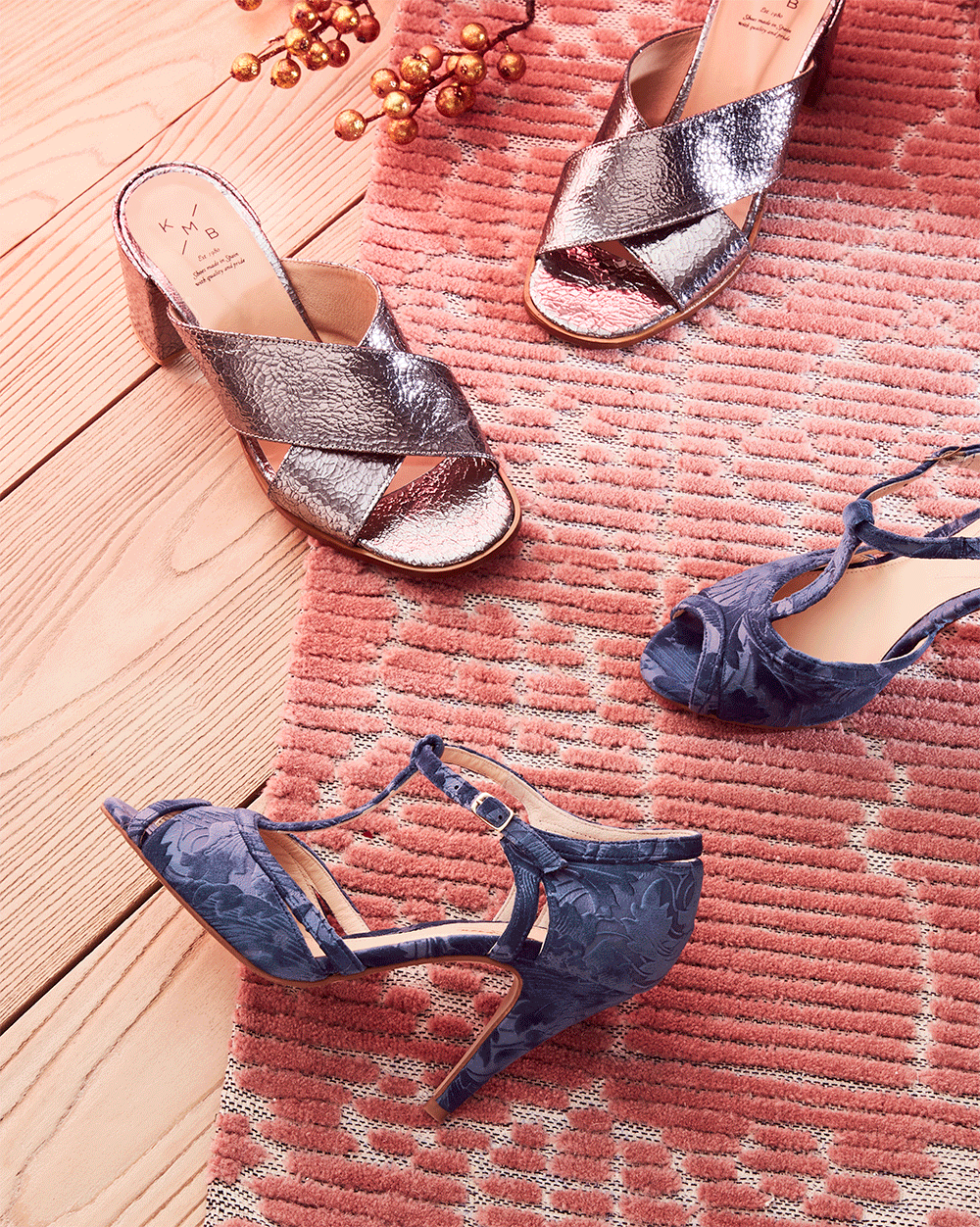 Past the party
Not too high, not too low. Not too glitzy, not too bland. These shoes are just right. Featuring eye-catching details and sensible heels that won't raise eyebrows at the office, these party pumps have serious desk-to-dancefloor mileage that makes them worth every GBP.
Not seen your perfect pair? Step this way for more shoe styles.