Have you heard of Social Pantry? Let us do the customary introductions. Reader, meet Social Pantry, proud owners—and creators—of the most delicious café menu we've ever tasted.
Tucked away on a leaf-lined street in Battersea, Social Pantry have made their name serving mouth-watering, seasonal dishes from their laidback, self-titled café, plus tailoring menus for private parties, al fresco gatherings (or whatever you need may be) too.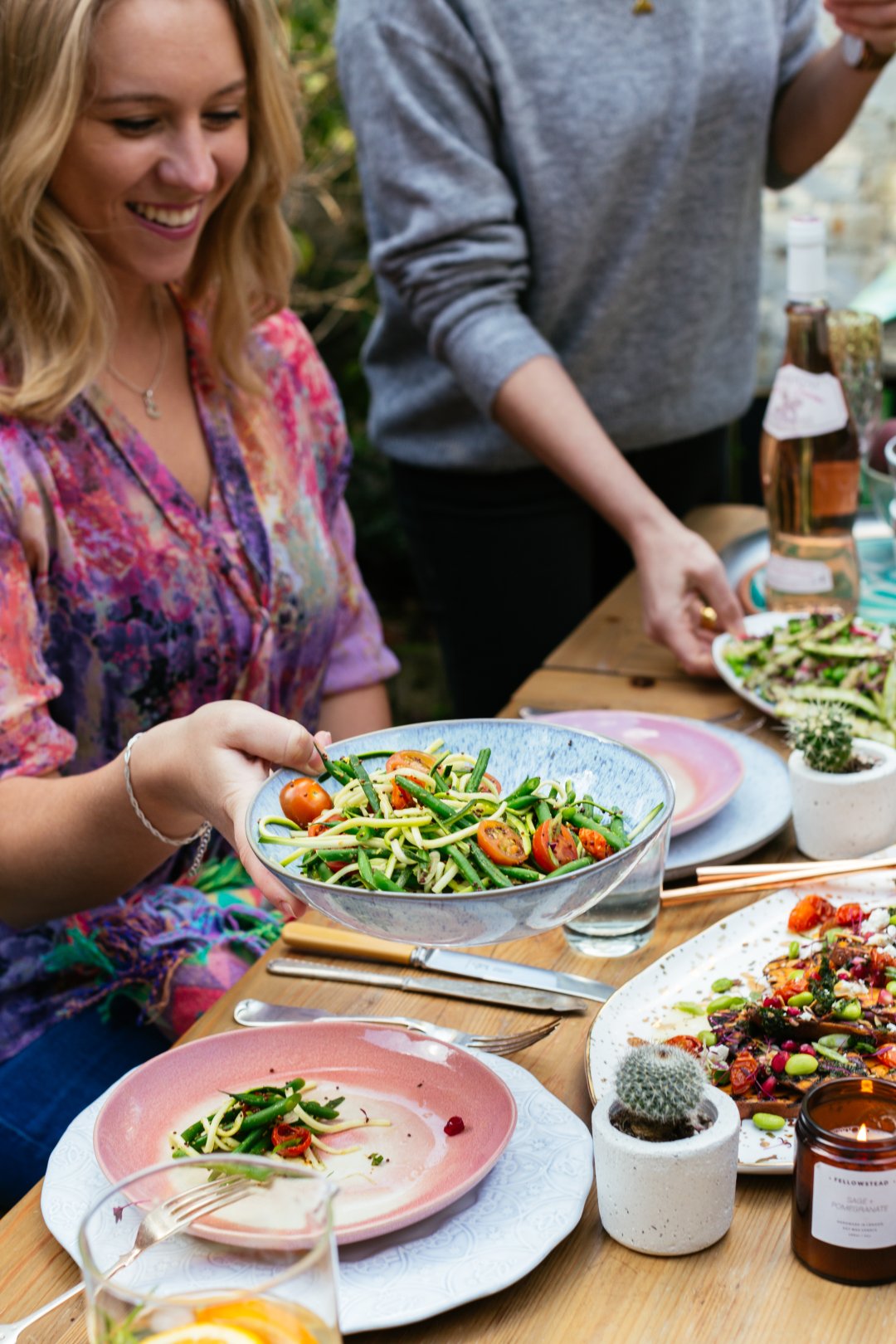 As experts of pulling off social occasions of all manners with aplomb, we were interested to hear Social Pantry's hosting tips for outdoor dining and hosting—BBQ season is fast approaching after all! Here's what their founder Alex Head, had to say…
"Here comes the sun… well nearly. With spring underway and summer on the horizon, we're dreaming of al fresco dining and getting prepped for warm, balmy evenings.
When entertaining, setting the scene is essential. Wow your guests on arrival with fun decorative elements, then wine & dine them so they're suitably relaxed and you're in for a fun evening ahead.
How? Follow my top tips for entertaining alfresco and make the most of those long summer evenings.
1. Reach for soft furnishings as soon as the sun sets. There will be a chill in the air (let's remember, we live in Britain not the Caribbean). Use cushions and throws with lots of colour for your friends to snuggle under and keep your summer party going all night long.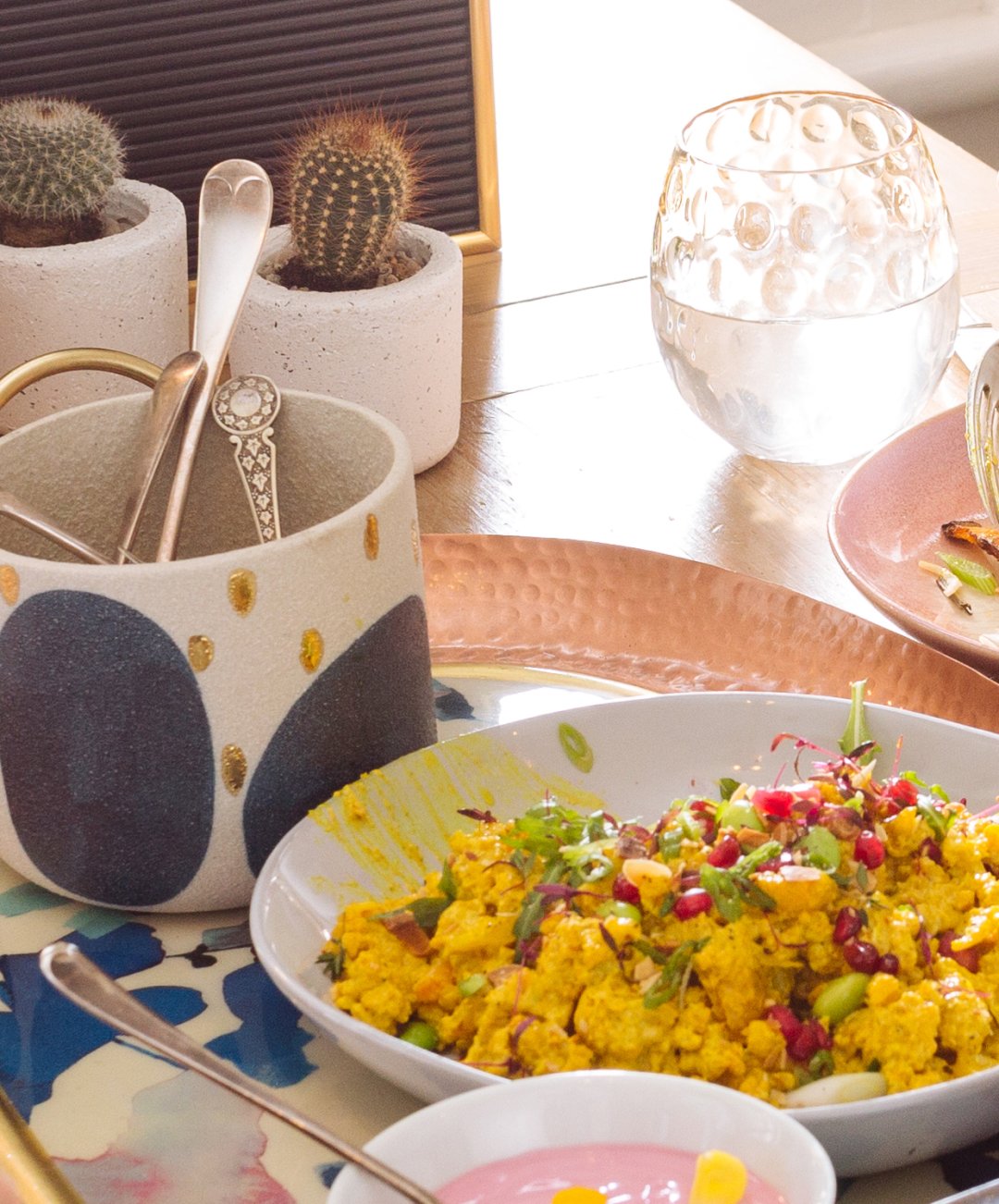 2. Why not use flower pots for your cutlery? Utilise the ones that you haven't quite got around to planting buds in yet for your cutlery and serving utensils. This is also the perfect solution when space is limited or there's no need to properly set the table.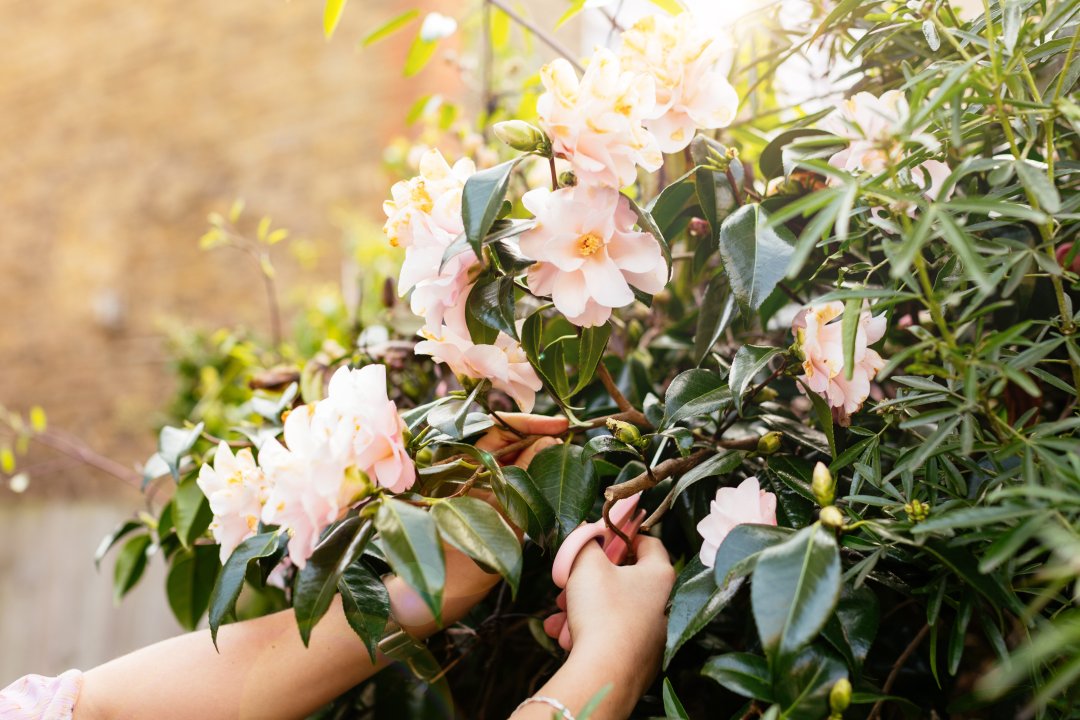 3. Embrace the great outdoors and hang leafy garlands intertwined with string lights to create a soothing ambience in your garden—great for when the natural light fades.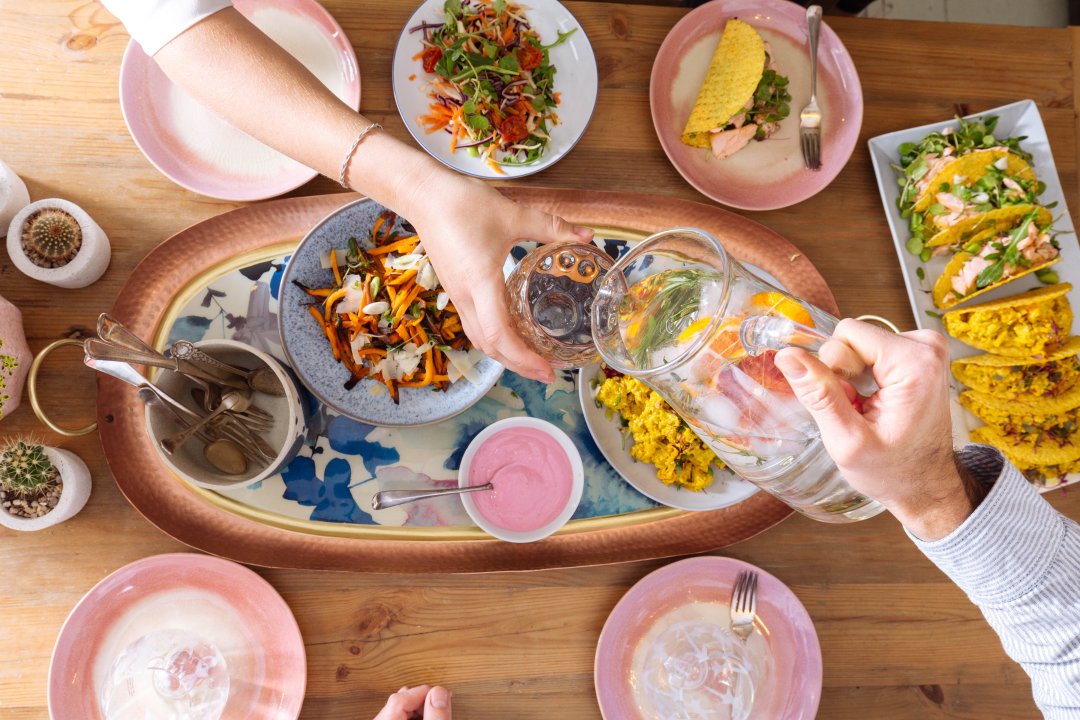 4. Make table settings and dinnerware It's summer and everybody needs a little colour in their life. We're loving statement stripes, yellow hues, blush tones, splashes of blue and saffron creams."