Temperatures are dropping, leaves are falling and we're craving something a little more satisfying than a cold salad come lunchtime. This can only mean one thing: it's soup season.
In the second instalment of our Tastes of Autumn series—we had dessert first, shock, horror—Dani Tucker from the Social Kitchen is bringing you a feel-good autumn soup recipe brimming with fresh spices and filling lentils.
Perfect for a lunchtime pick-me-up or as a hot and easy evening meal, Dani's mushroom, miso and lentil soup is packed with protein, fibre and healthy veggies.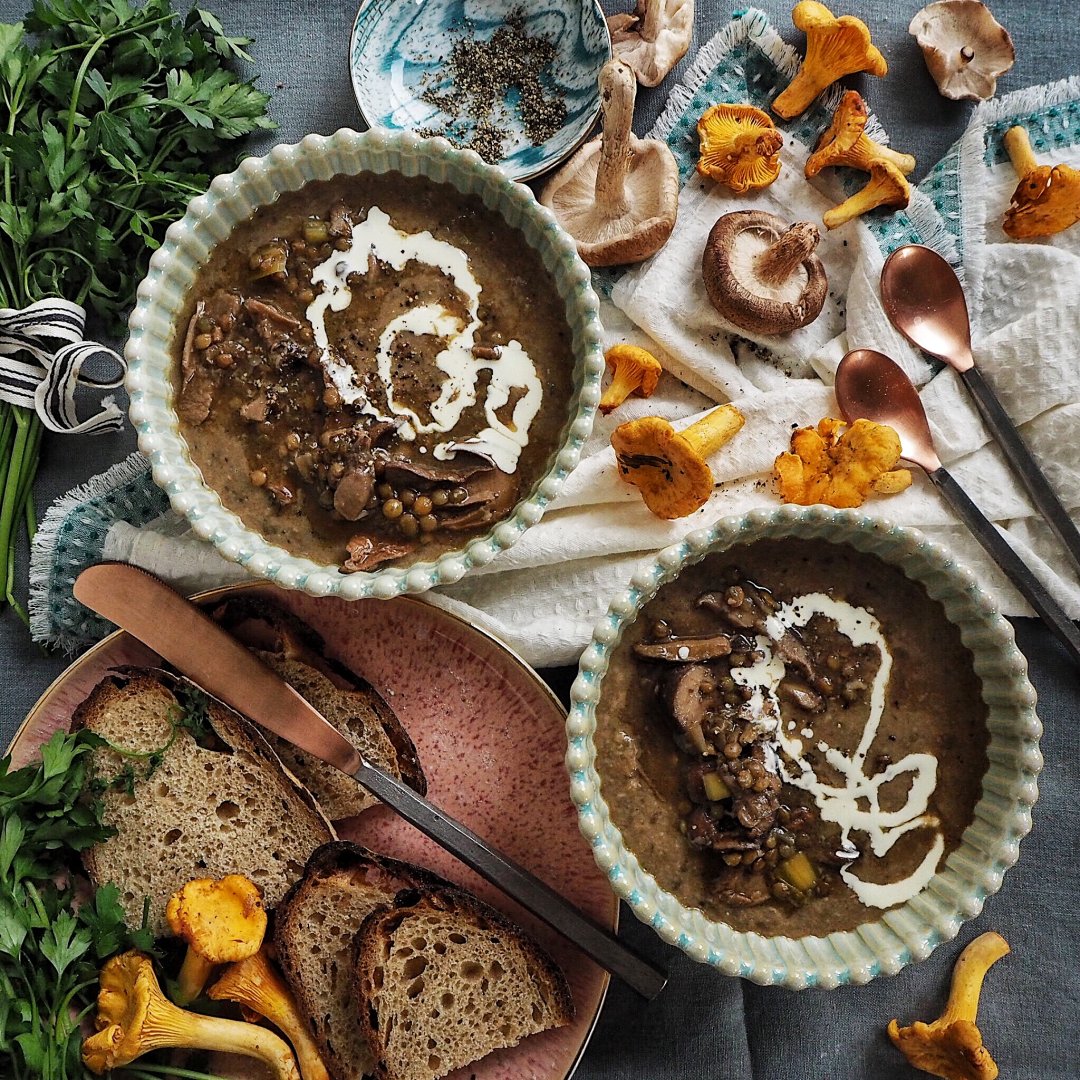 Sounds so much better than a salad, right? So, grab your ingredients—and your bowl and ladle—and let Dani take you step by step through this tasty autumn soup recipe.
What you'll need
Olive oil
1 leek
1 large handful of dried porcini mushrooms
500g mixed fresh wild mushroom (girolles, chanterelles trompettes de mort, shiitake, oyster), clean and sliced
1 litre vegetable stock
Freshly ground pepper
1 handful fresh flat leaf parsley – roughly chopped
1 lemon
1 tablespoon miso paste
1/4 red onion – peeled and finely chopped
100g brown lentils
Double cream (or mascarpone cheese)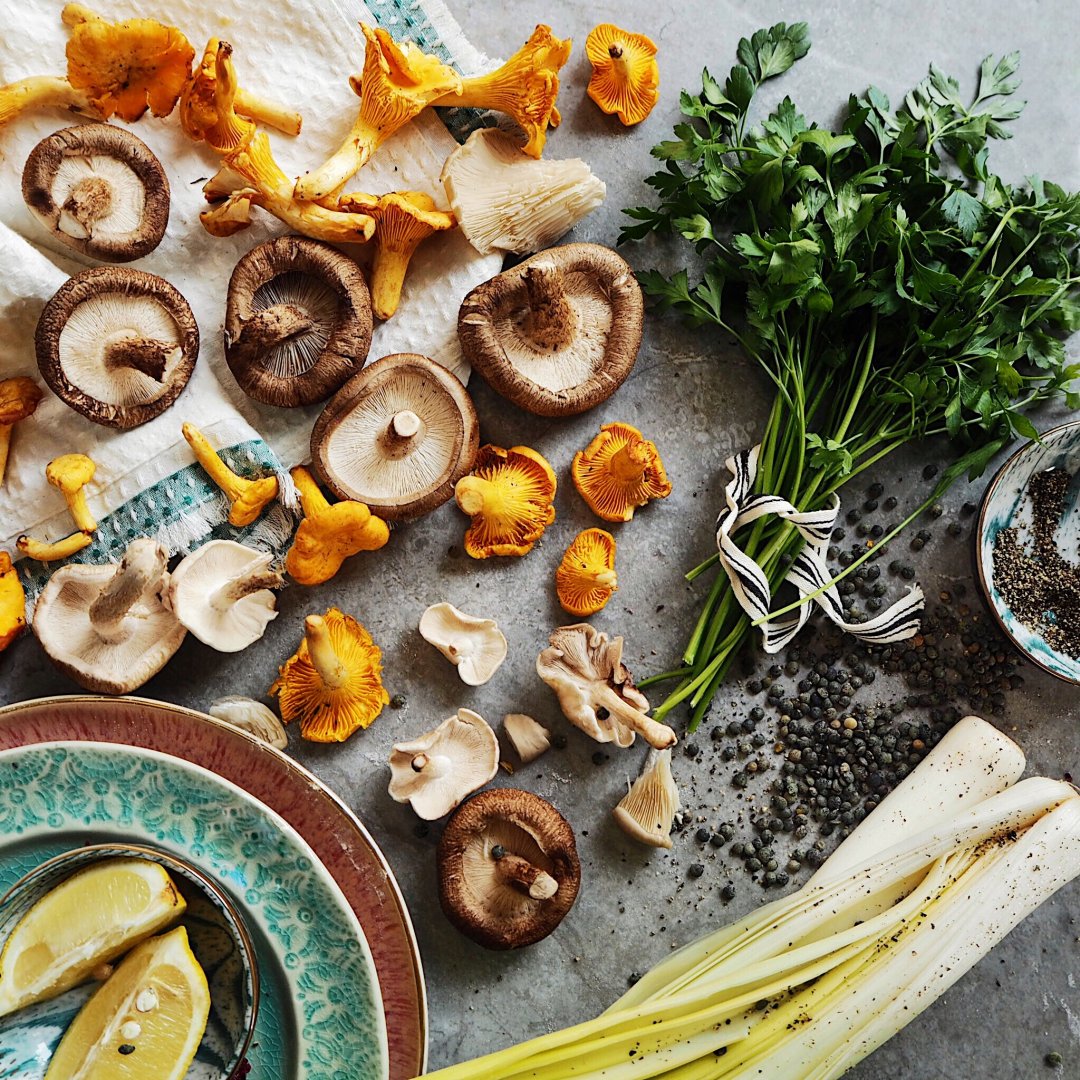 How it's made
Place the dried porcini mushrooms into a bowl and cover with boiling water, just enough to allow the mushrooms to soak.
In a large pan, add a few glugs of olive oil and add the chopped red onion. Season slightly with salt and pepper, before adding the clean and sliced fresh wild mushrooms.
Drain the porcini mushrooms that have been soaking and add to the pan. Be sure to save the water when you drain these! You can then remove the grit from the water, using a sieve, and add the water to the pan with everything else. Cook for about 25 minutes, until most of the moisture has evaporated.
Season the mushrooms to taste, then add the stock and lentils. Bring to boil and simmer for around 25 minutes. When the time is up, split the soup equally into two bowls. Blend one half of the soup thoroughly and stir in the miso paste. If you feel it's too thick, you can add some more vegetable stock. Slowly add this part of the soup to the other bowl, saving a little bit for garnish.
Finish with a drizzle of olive oil, the leftover soup mix, chopped parsley, mascarpone cheese or a drizzle of cream and serve with fresh bread.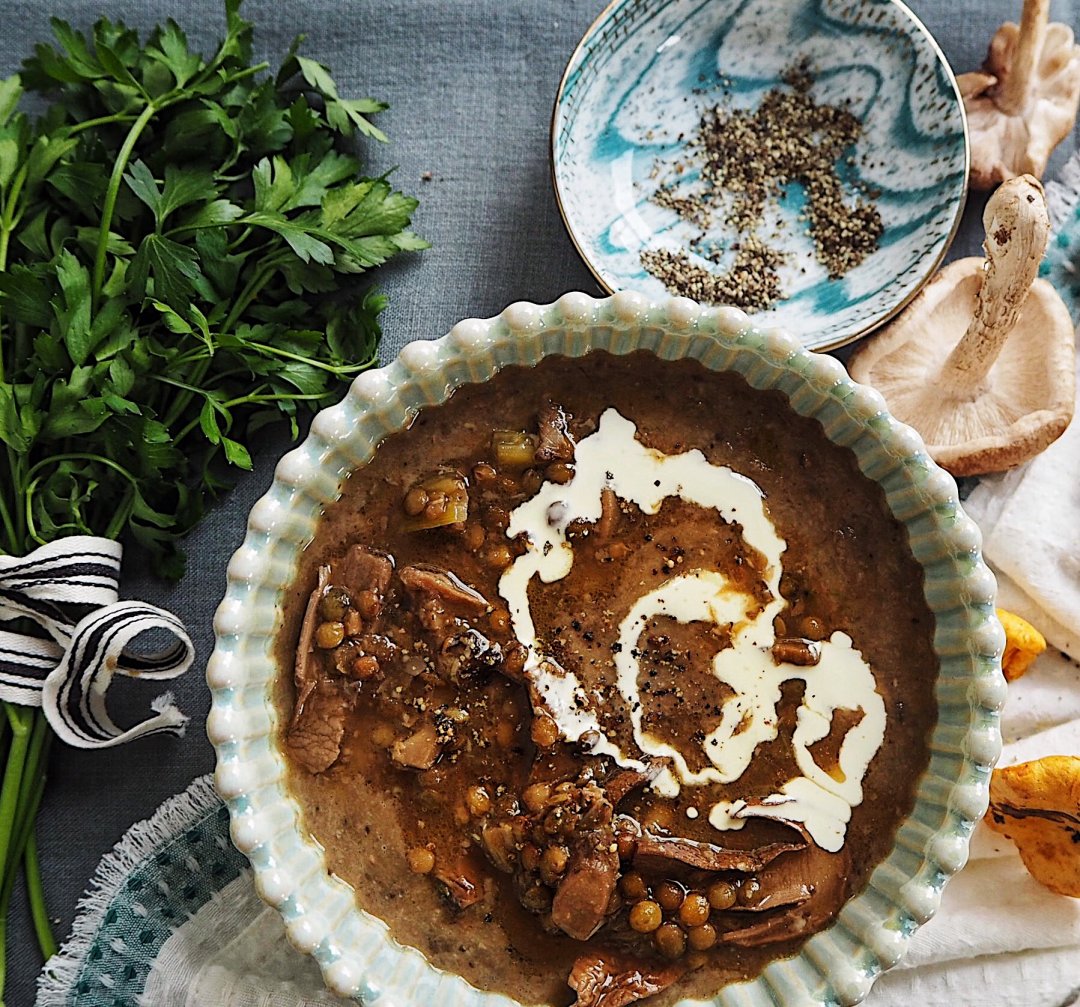 For more autumn hors d'oeuvres, sweet treats & drinks, visit our Create page.