Born and raised in sunny North Queensland, it's not surprising that talented artist Cassie Byrnes creates tropical interiors full of fresh optimism.
Cassie getting to work in her in-house studio.
Known for her abstract patterns and vibrant colour palette, Cassie was fascinated with art and design from a young age. Despite being told by teachers that this wasn't a valid career option, the fearless student moved to the 'big city' in a bid to prove them wrong—and we're so glad she did.
I'd describe my process as planned spontaneity. I start with a considered palette and story allowing me to design freely and then I play with mark making, texture and composition to capture the essence and spirit of the theme.
- Cassie Byrnes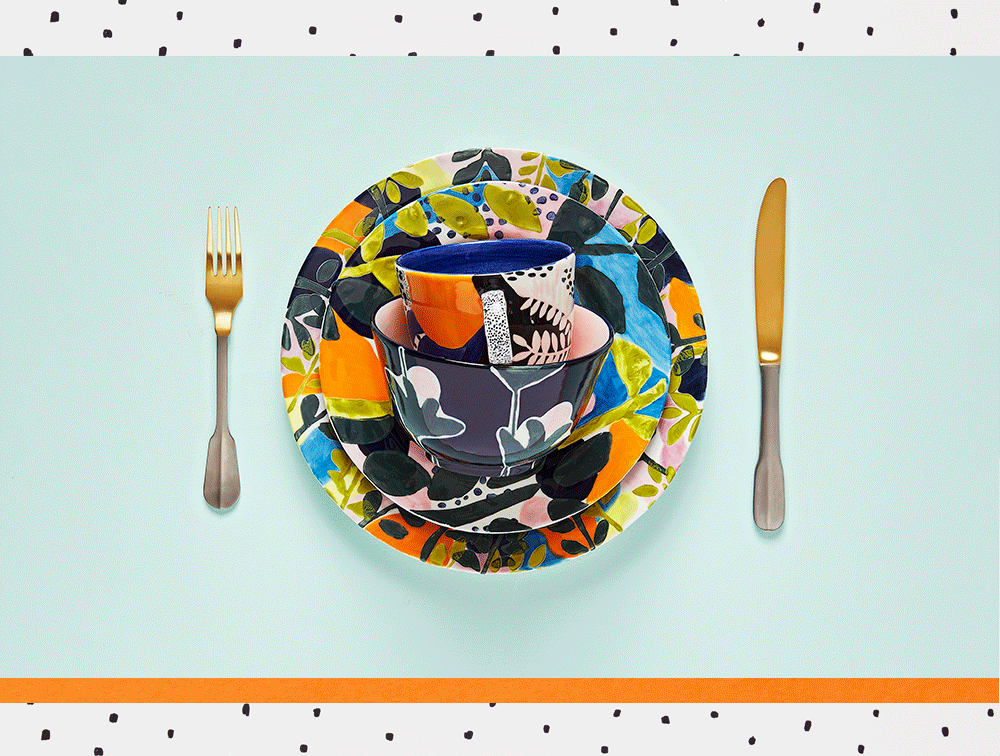 The artist puts her tropical stamp on everyday dinnerware.
Happiest at home in her studio, the native Aussie gets to work with pigment inks or gouache, jotting down ideas on watercolour paper as she goes along. It's Cassie's eye for the unusual that makes each mug, plate and bowl in this exclusive-for-us collection totally unique.
We sat down with Carrie to ask her some strictly need-to-know questions about her creative life…
If I wasn't an artist I'd be… a teacher.
Cassie uses pigment inks or gouache for a vibrant finish.
My artwork is…  colourful.
My biggest supporter is… my husband.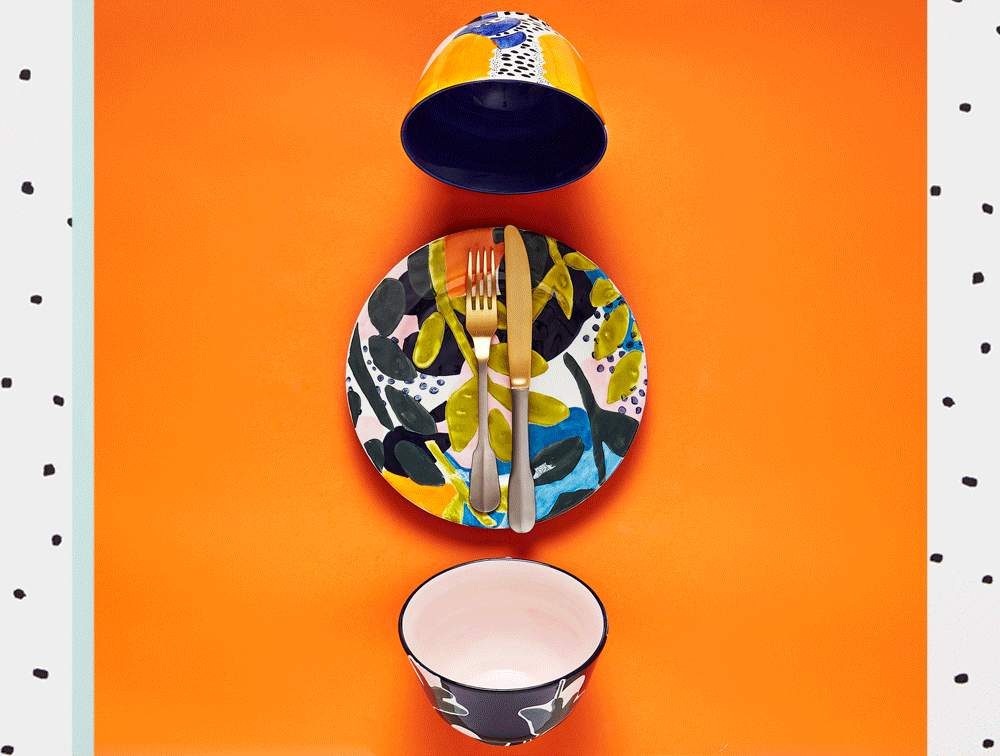 Individuality is… trusting your instinct.
My favourite place is… bed.
The Aussie artist finds inspiration from the untouched beauty of North Queensland.
My inspiration comes from… nature.
I'm proud of… being self-employed for three weeks now.
The soundtrack to my life would be… Whip it – Devo.
My most prized possession is… a weird porcelain tiger. It's kind of a family heirloom, with no value but I love it so much.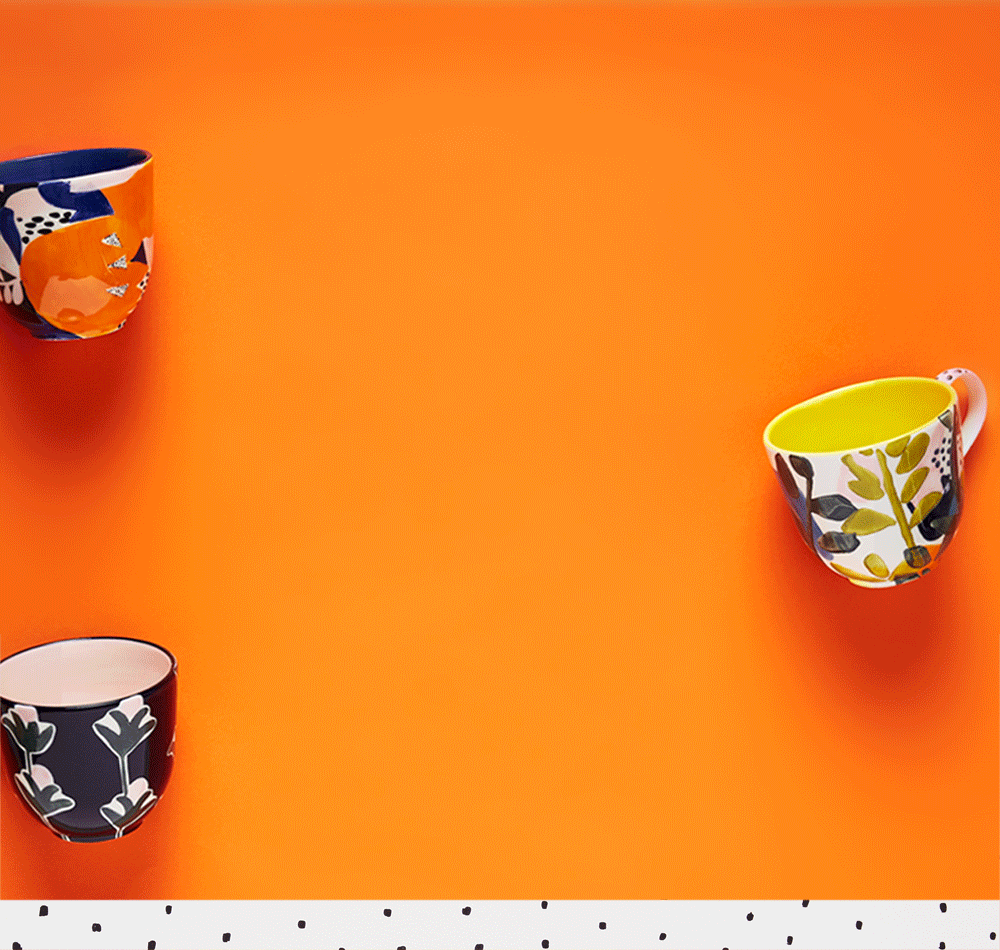 We're excited to finally reveal Cassie's exclusive-for-us collection.
Weekends are for… slow mornings.
Happiness is… dinner parties.
Feeling inspired? See the complete collection over here.