Follow us to the Cornish countryside for Port Eliot Festival, where we'll be celebrating artistry in collaboration with a roster of talented designers and makers. First up, our visual manager and Dustcloud Studio founder, Zoe Horner. Attending this year? Find us in the Wardrobe Department.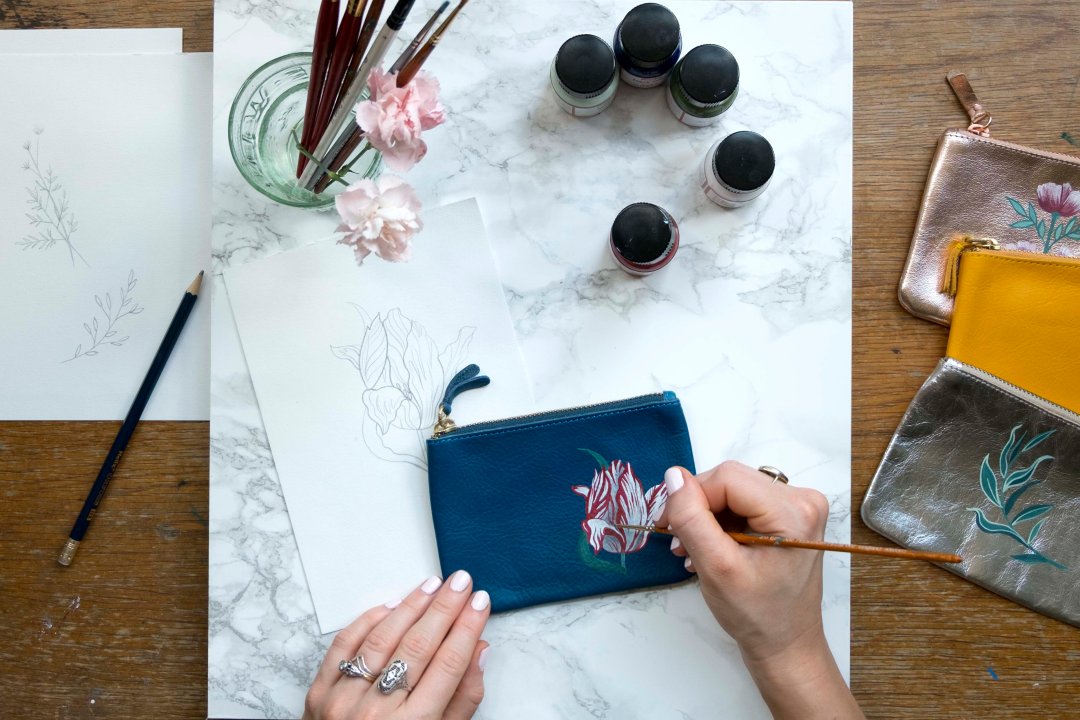 It's no secret that we're fans of personalising everything at Anthropologie. Star sign necklaces? We're all over them. Initials on a mug? Yes, please. A monogrammed purse? Now you're talking. A monogrammed purse and artisan flowers? Be still our beating hearts.
Zoe Horner—Anthropologie's visual manager and Dustcloud Studio founder—does just that; hand-painting delicate blooms on to leather before adding the owner-to-be's initials for a personal touch.
This Port Eliot workshop was just too good to keep to ourselves, so here it is for you too. File under 'must do this weekend'.
What you'll need:
A small leather (or faux leather) purse
Paper and pencil
Leather paints
Leather paint acrylic finisher
Small paint brushes
How it's made: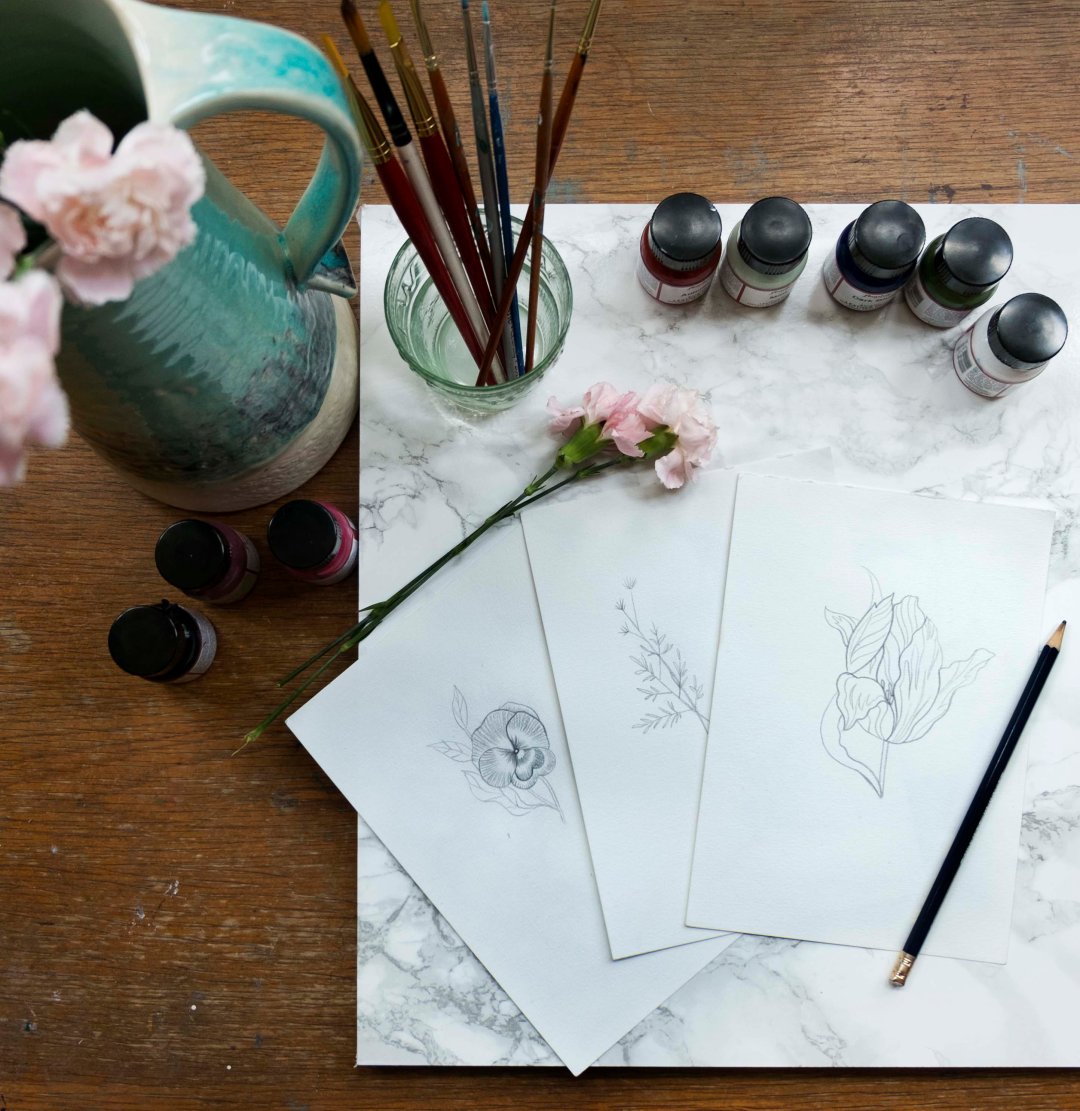 1. To begin, make a sketch of your design on paper, to the approximate size that you'll paint it.
2. Decide on which colours you'd like to use. Depending on the colour of the surface you're painting, you may need to paint a white or light-coloured layer first to enable darker colours to stand out.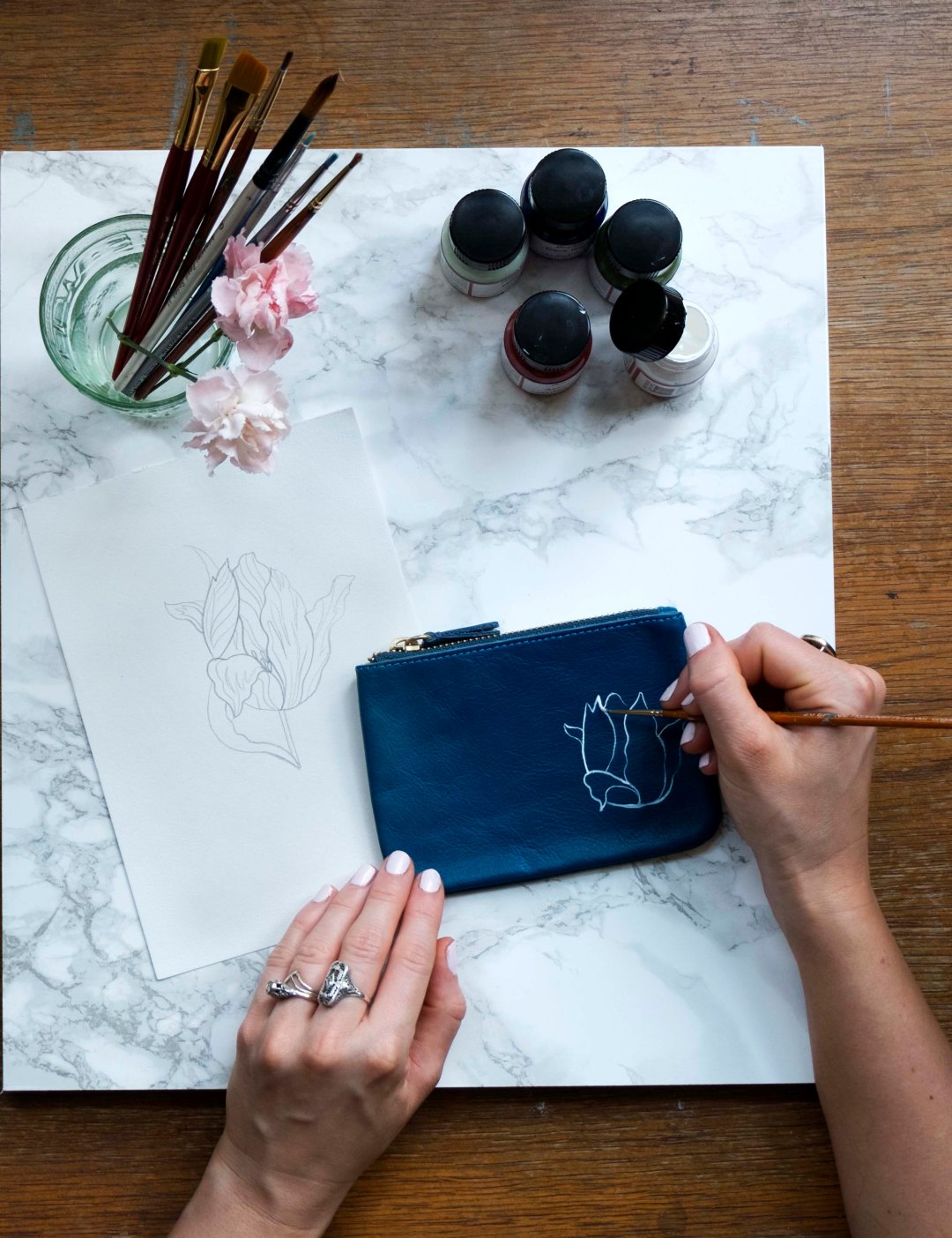 3. Using a fine brush, paint the outlines of your design in white.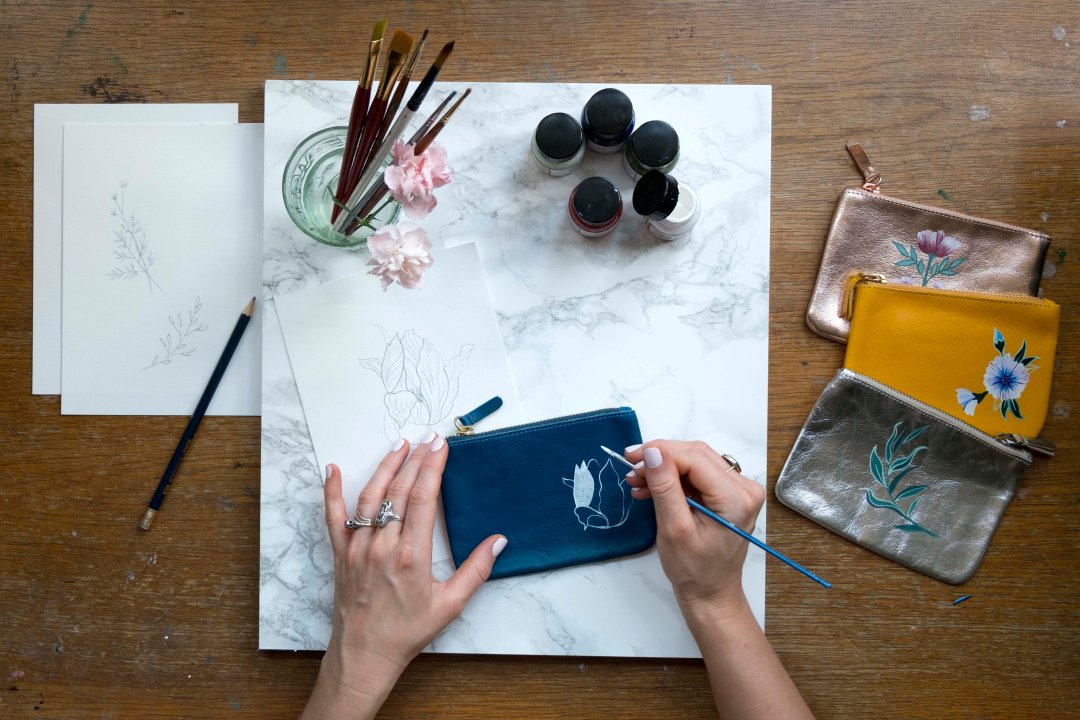 4. Start adding colour by first filling in the outlines with the lightest colour. Once it's dry you can paint on top of it, blending colours for tonal difference and adding details. Adding fine outlines in a lighter or darker tone helps to define petal shapes and leaf lines.
5. Once your painting is finished and dry, add a thin coat of acrylic finisher to protect your painting from scratches and marks.  Enjoy!