A house is a collection of objects, but a home is a collection of stories. Our favourite rooms are those that tell a tale—of a journey, of a family, of a life well lived—through personal touchstones.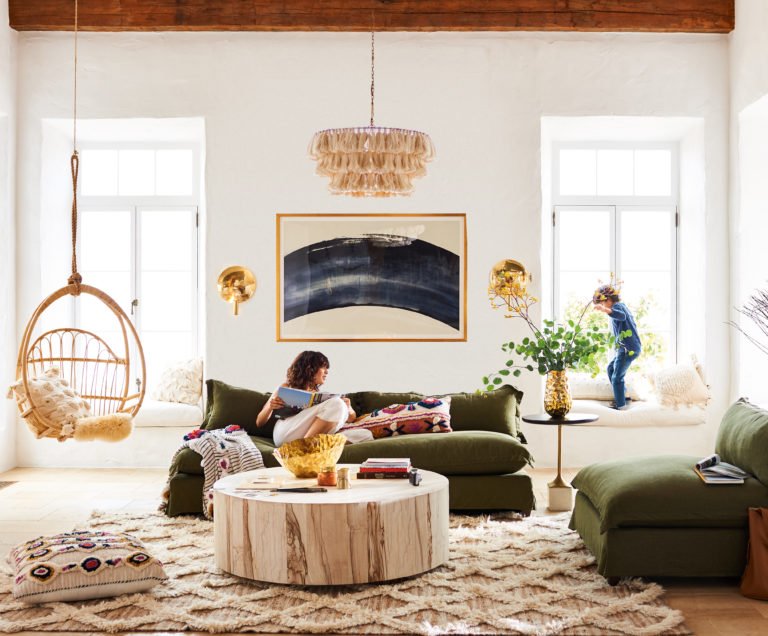 Crafting a narrative, however, takes more than interesting décor. There's an art to assembling and editing a richly layered space that's both beautiful to behold and inviting to inhabit. After all, living rooms are for living.
No one, perhaps, understands this better than Justina Blakeney, a New York Times bestselling author and founder of acclaimed design blog The Jungalow. She's been refining her signature bohemian-inspired aesthetic—oodles of colour, plenty of pattern, and just as many plants—since childhood, and it's earned her nearly 900K Instagram fans. "I'm half African-American, half Jewish-American, so I grew up with a convergence of cultures in my home," she says. "It was a very eclectic mix of styles and influences, even within our own heirlooms—there were paintings from Ethiopia next to mezuzahs. I lived in Europe for many years, then spent months in Indonesia and Mexico, so I brought a lot with me when I came back to create a home in Los Angeles."
Here, Justina was kind enough to share some of her secrets to a well-travelled, well-curated home.
Break the Rules
Justina's personal motto? Go wild. "There's a lot of seriousness that's dominated design for many years now. People feel like their homes have to look buttoned-up even if it doesn't match their personality, and that's always felt dissonant to me," Justina says. "When people allow themselves to take little risks, those are the spaces that really speak to me."
That's not to say there's anything wrong with a neutral, minimalist room if that's in keeping with what you love. But don't be afraid to step outside your comfort zone and stray from your Pinterest board—this is your story, not a design textbook.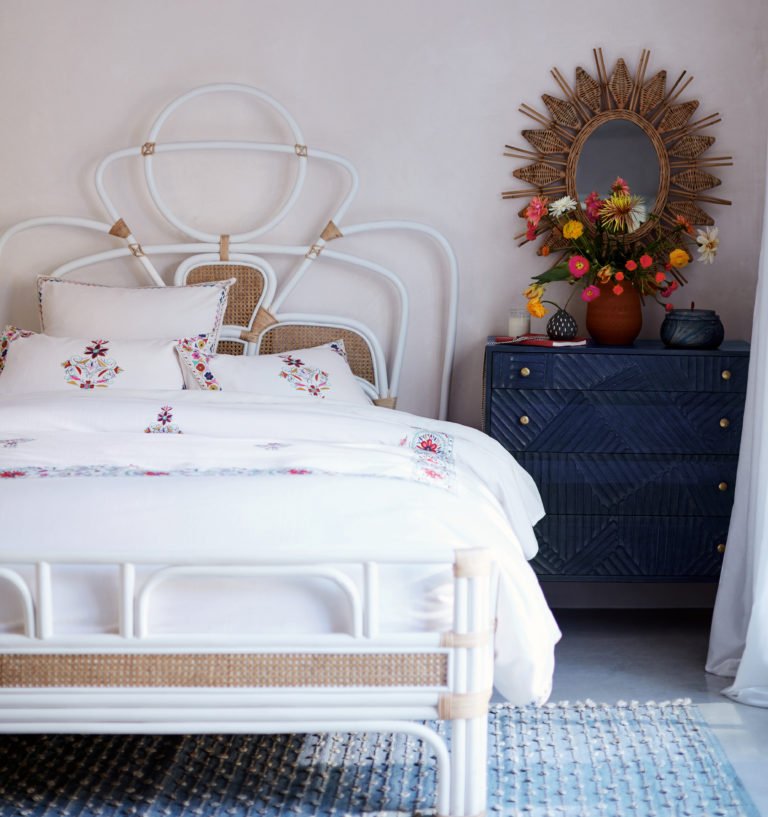 Take your Time
Each room in Justina's Los Angeles cottage is a generations-in-the-making work in progress—not the result of a hasty makeover or weekend shopping binge. "For me, a beautiful home is a layered home, and a layered home takes time," she says. "You're not going to purchase it all in one store—it's a process of discovery."
Once you do finally assemble the "perfect" room, try not to become too attached. Just as your narrative evolves, so should your home's. "I think of my home like a painting, and the canvas is always wet," says Justina. "The vibe will change slowly as your vibe changes, and that's OK—your space can and should grow with you and your family. It's a breathing, living thing."
Make old new again
When curating a one-of-a-kind home, be on the lookout for vintage pieces. It's one of the easiest (and most economical) ways to add authentic quirk and character. "I've been thrifting and looking for vintage stuff my entire life," says Justina. "Mixing things from your family with those from families across the world creates a personal collage of items that have never been in a room together before. I love seeing what happens when they begin to speak to each other."
To increase your chances of striking gold, shop with an open mind, and don't worry too much about where that amazing vintage clock fits in. "The only thing I worry about is how to get something home—not where to put it," says Justina.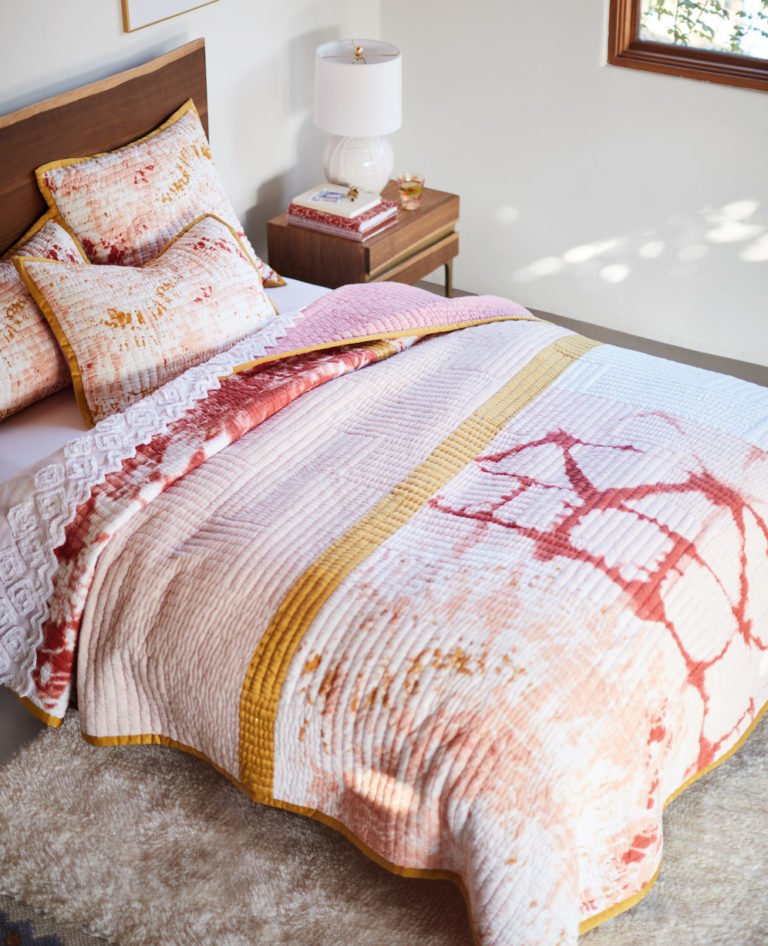 Create a colour story
Colour can be a powerful storyteller. Instead of displaying photographs or souvenirs, consider referencing your travels through memorable shades. "Think about when you were swimming in a lake, in that insurmountable blue sky overhead. Or when you were in a forest, sitting on the earth, surrounded only by nature and green," says Justina. "Colour is extraordinary, and it's never static. When you bring these colours into your home, they'll become something new."
One of Justina's favourite places to find colour inspiration is Morocco. "When I'm travelling, I shop for ideas more than I shop for stuff," she says. "In Morocco, they have such a knack for colour and pattern, so I try to take a lot of photos and take in as much inspiration as possible."
Balance Form and Function
When considering décor, don't lose sight of the purpose of your room. Even the most eclectic, expertly curated space can't afford to sacrifice function for form.
"With Instagram culture, it's become all about how a space looks," says Justina. "But it has to be about more. Showcase the things you love, but do so in a way that allows you to move through the room and use it in the way that serves you. A space you want to spend time in doesn't just look nice—it nourishes you and supports the life of your household."
Shop Justina's collection of mirrors here.