Ever since our collaboration with Liberty of London we've been thinking of nothing but print. The brighter and busier, the better. But can you still incorporate patterns into your abode when you've already settled on a theme or colour scheme for your home?
The answer is yes, says home personal stylist Annie White. Whether you use just a single printed piece to tie a neutral room together, or go the whole hog with wall-to-floor pattern décor, adding print is the easiest way to refresh rooms and warm up your home for the Christmas period. Think layer upon layer of richly-hued rugs, festive feature walls and velvet, tasselled and embroidered throw cushions.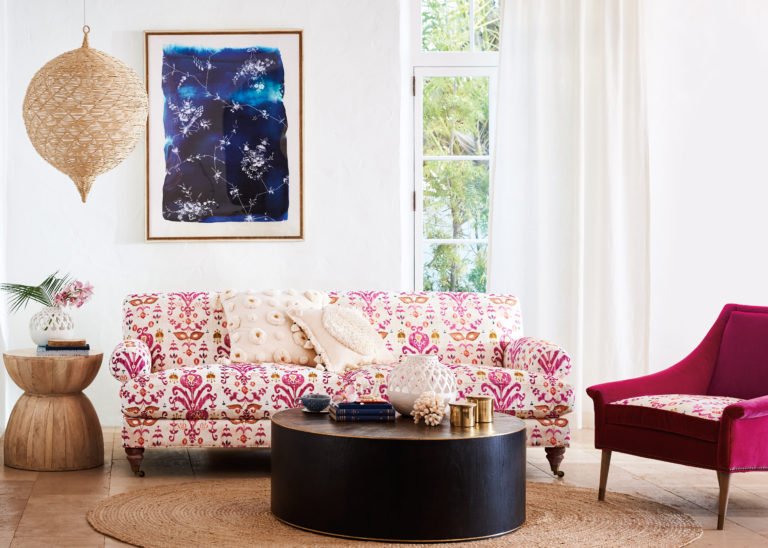 But striking the right balance between exciting and overkill is never easy. Follow Annie's expert advice on how to print up your place and perfect that pattern-on-pattern look.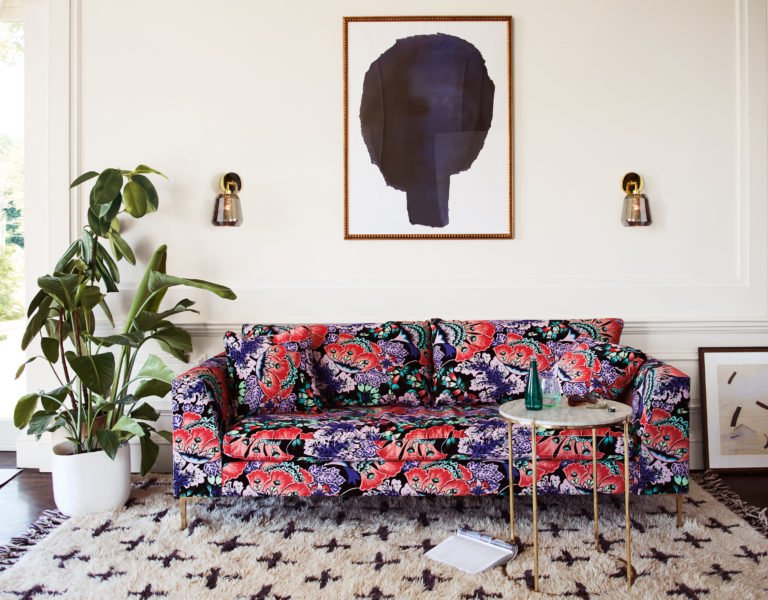 Keep it cool
"A light rug with a minimal graphic pattern can serve as a neutral in your space to anchor even the most boldly printed sofa. To avoid visual overload with your favourite statement-making seat, stick with neutrals throughout the rest of the room. Use calming shades of white and cream, and pull it all together with a few accents that tie back to the colours in the rug."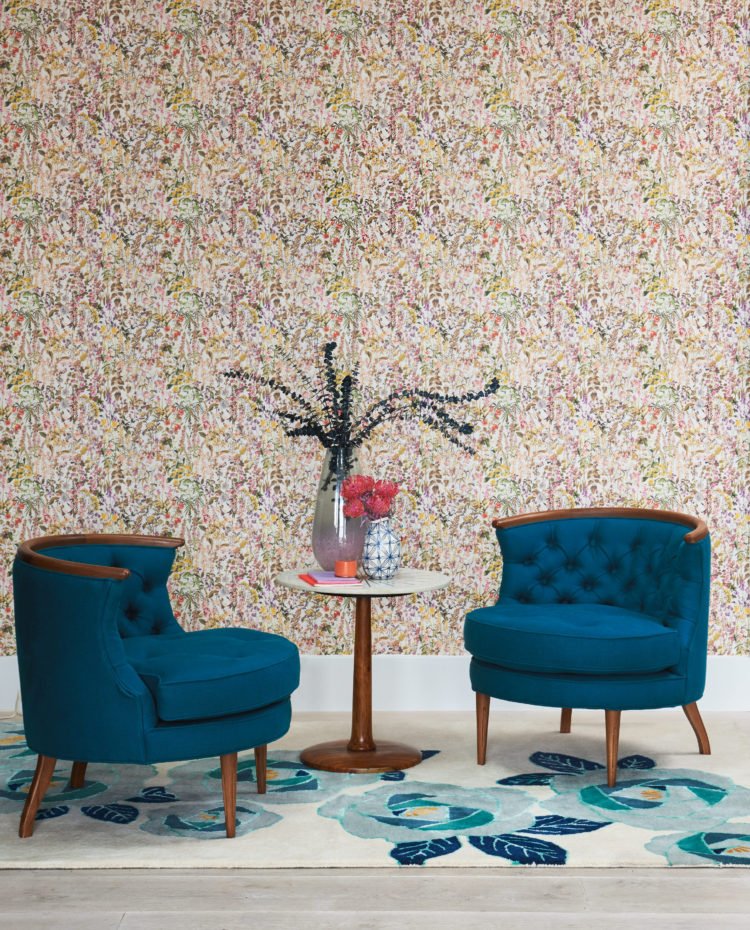 Boldly go
"Go floor-to-ceiling with print for a bold approach that allows solid upholstered pieces to shine. To pull this off, the largest areas of print must vary in scale significantly to avoid a dizzying effect. In this room, the large petals on the rug strike a balance with the wallpaper's small floral design to create a nice visual resting place."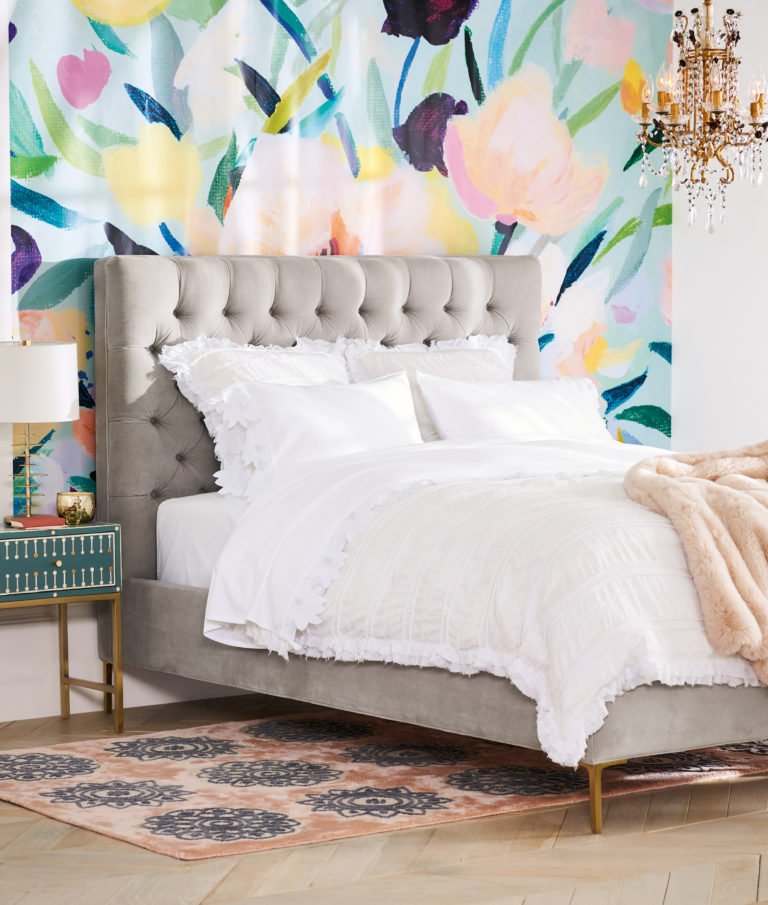 Mix and match
"Why should textiles and upholstered pieces have all the fun? When it comes to mixing patterns, a striking wallpaper can narrate and guide the theme throughout the room. Here, the inlay work on an end table provides the right amount of smaller scale graphic appeal to complement the larger scale floral wallpaper, rather than compete with it. The trick? Make sure they share a common colour palette."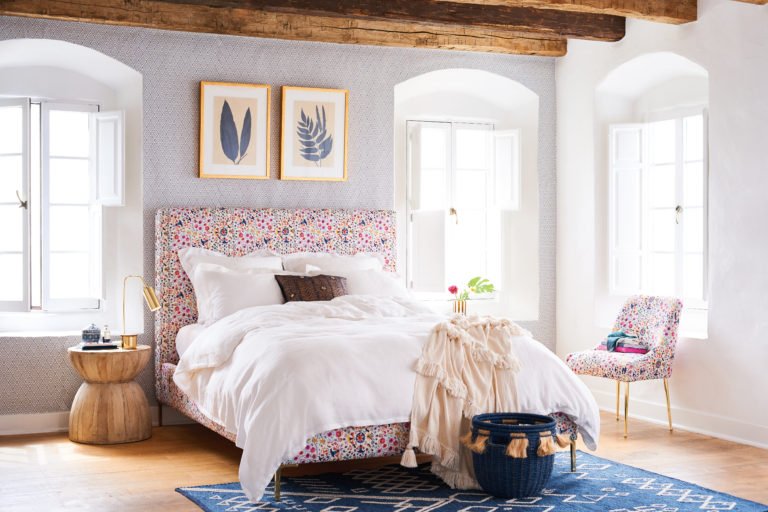 Find your femme
"Love the idea of a floral print headboard but fear it will make a room feel too feminine or busy? No problem! Create a calming, sophisticated balance by juxtaposing the feminine florals with solid accents, graphic touches, and natural elements, like wood, throughout the rest of the room."
Ready to redecorate? Pick your room, and find your print.