We're seldom shy when it comes to colour. Whether it's a velvet sofa stated in scarlet or a floral wallpaper that blooms in vibrant, verdant green, "the bolder the better" could very well be our motto. Every now and then, though, palette pauses inspire us, and we welcome a colour wheel's worth of neutrals—think creams, pale greys, and taupe—into our favourite spaces.
There's an organic appeal to earth-toned hues that call back to nature; however, remaining true to a neutral palette does require restraint. Here's the good news: With the right pieces and a few design tricks, a neutral décor scheme can still express your colourful personality.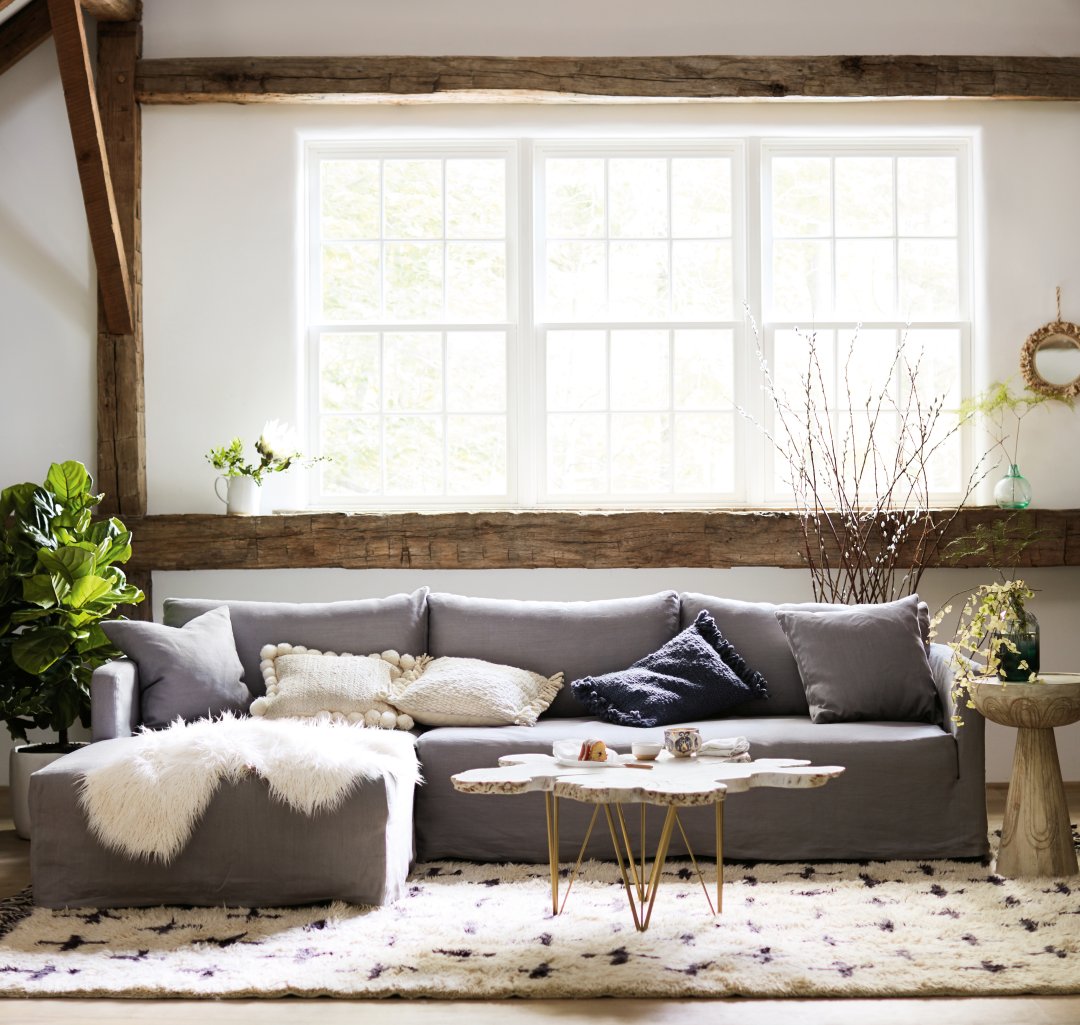 Perhaps no one knows that better than home stylist Marianne Cotterill, whose eye for interiors has guided features in Vogue, Harper's Bazaar, Elle Décor, and most recently, our Autumn 2018 Home Book, Portrait of a Home.
"Neutrals are easy to relax in, and easy to dream in," she says. "With neutrals, you create a worry-free interior, easy on the eye and mind, a lovely space to return to after a busy day."
Here, Marianne shares her styling expertise on how to decorate with neutrals.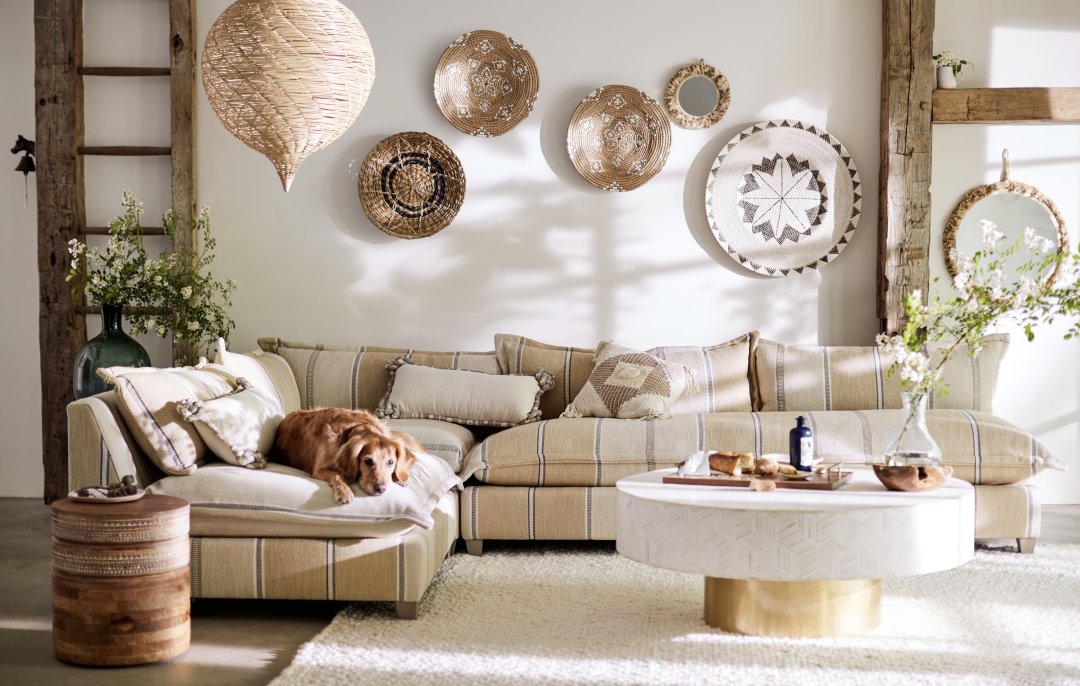 Layer on Texture
There's a reason texture tops this list: When working with neutrals, touchable, tangible elements like sink-into-me cushions, border fringe, dense weaves, and rough-hewn edges become the focal points in your room. Tactile elements create a space that feels layered and livable, rather than too one-note.
"It's important to remember to introduce texture, or the space could look flat and lifeless," says Marianne.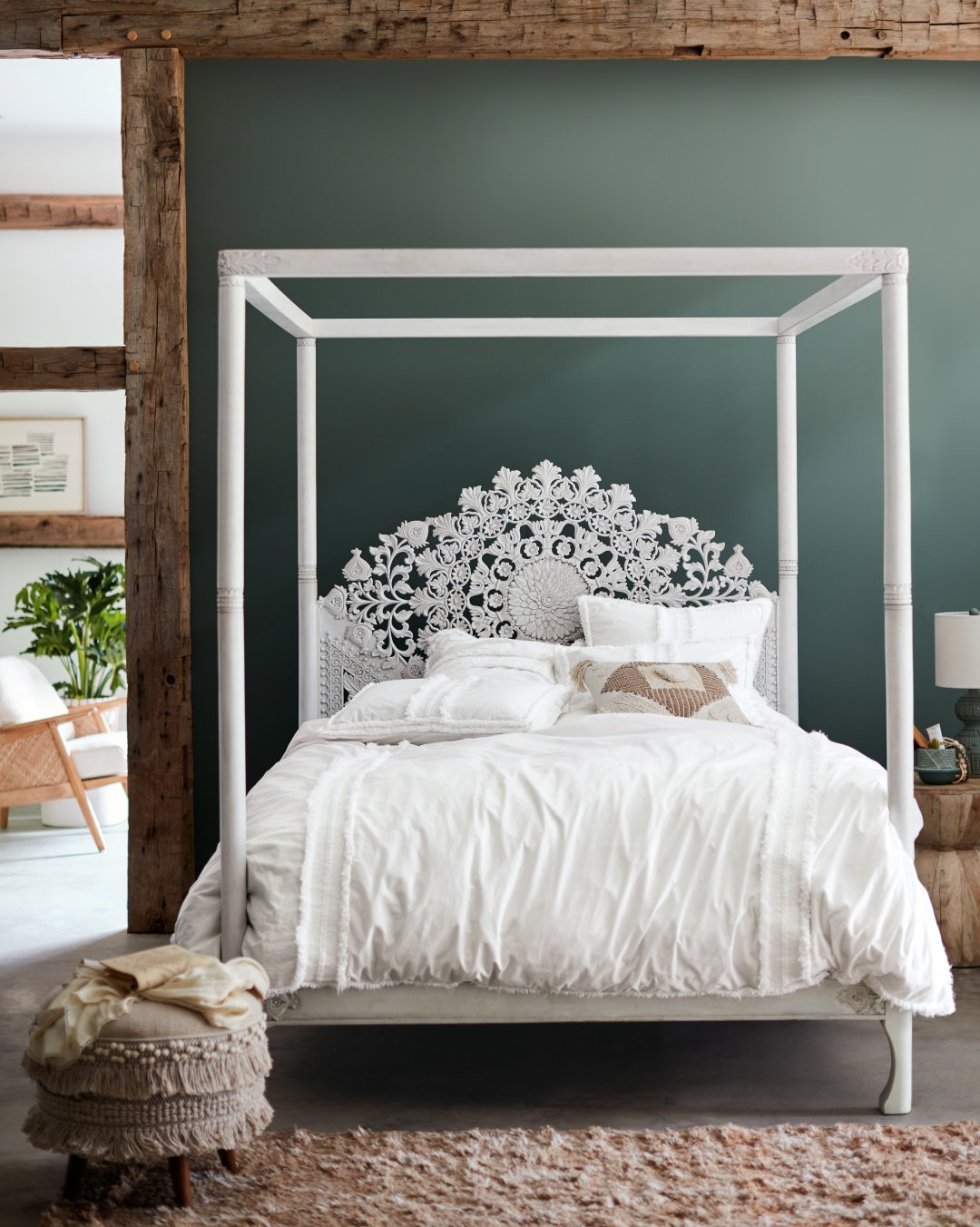 Choose Standout Centerpieces
Shades of pale, earthy greens, and dusty oak work together flawlessly, but you need a show-stopper to draw you in. Give your room a hero, like a deep-seated sectional, a large farmhouse table, or a hand carved headboard, and let it anchor the rest of your room's furniture and décor.
"The personality of your room is often formed by choosing strong statement pieces," says Marianne. She suggests one to two well-positioned pieces to add visual intrigue to your space.
Here, the Suzani Four-Poster Bed stars as the bedroom standout, with its headboard acting as a backdrop for neutral textiles and tones.
"It's decorative but still calm," says Marianne. "Your eye is automatically drawn to this imposing design; you have the freedom to add greys and other neutrals because the focus of the room is the headboard. All the other neutrals sit happily around it."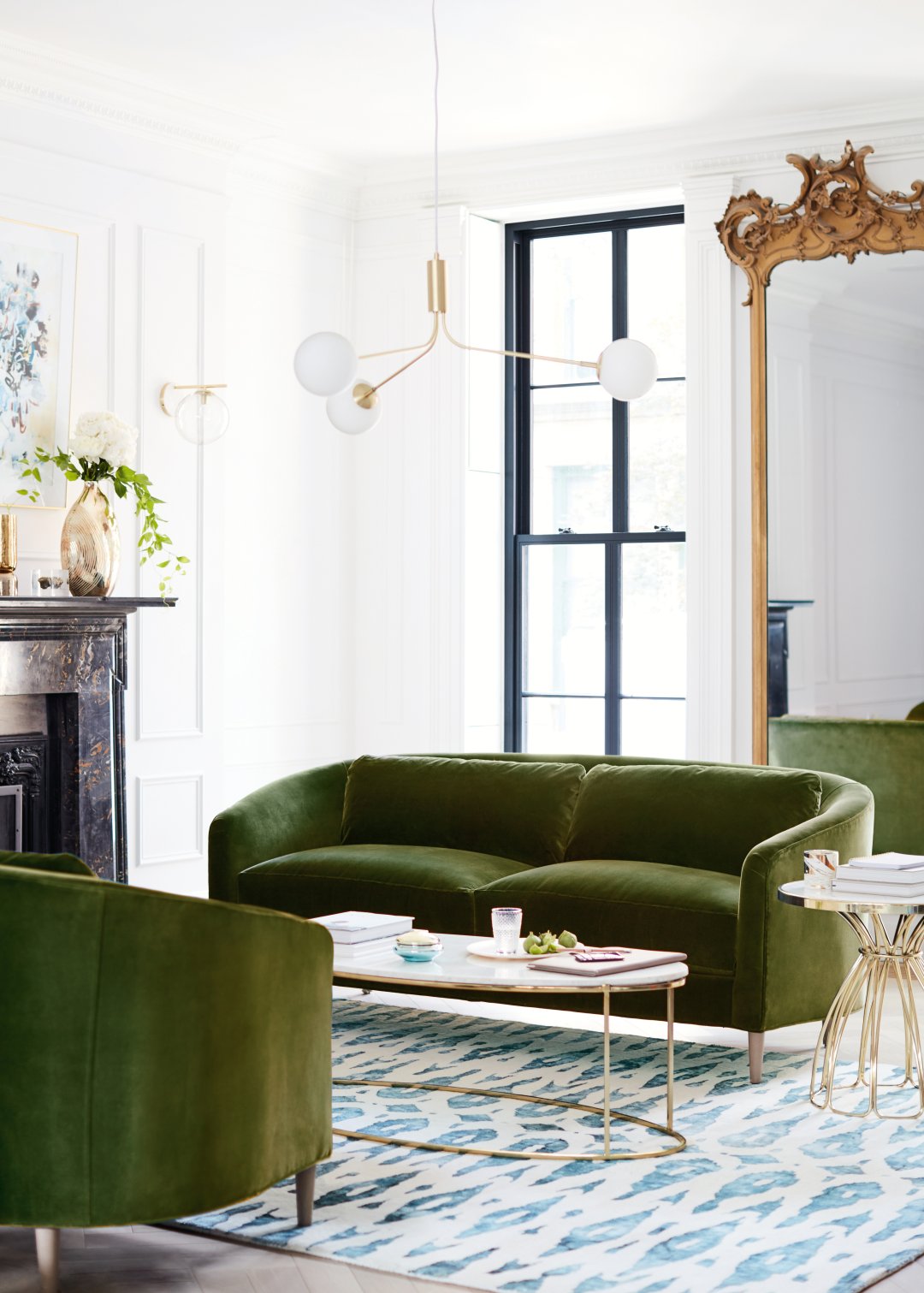 Take a Risk
When you're working within a neutral palette, play with its possibilities by incorporating your favorite pop colors into the mix.
"You don't have to play it safe," says Marianne. "You can allow yourself to bring even brighter and bolder colors into the scheme and they will feel like they belong."
The trick? Pair your favourite shades with a neutral backdrop. "The walls, floor, and ceiling take up a large percentage of what you see when you walk into a room. If these are all neutral, then you have more freedom to add splashes of colour wherever you want."
"Just don't use your favorite colour as the backdrop or as the main feature of your room, otherwise you'll run the risk of that color stealing the show," cautions Marianne. For example, if you love blue, first decide what type of mood you want the room to have. Bright and airy? Pair ocean blue with pure cloud white. Calming and atmospheric? Warm indigo up with shades of grey.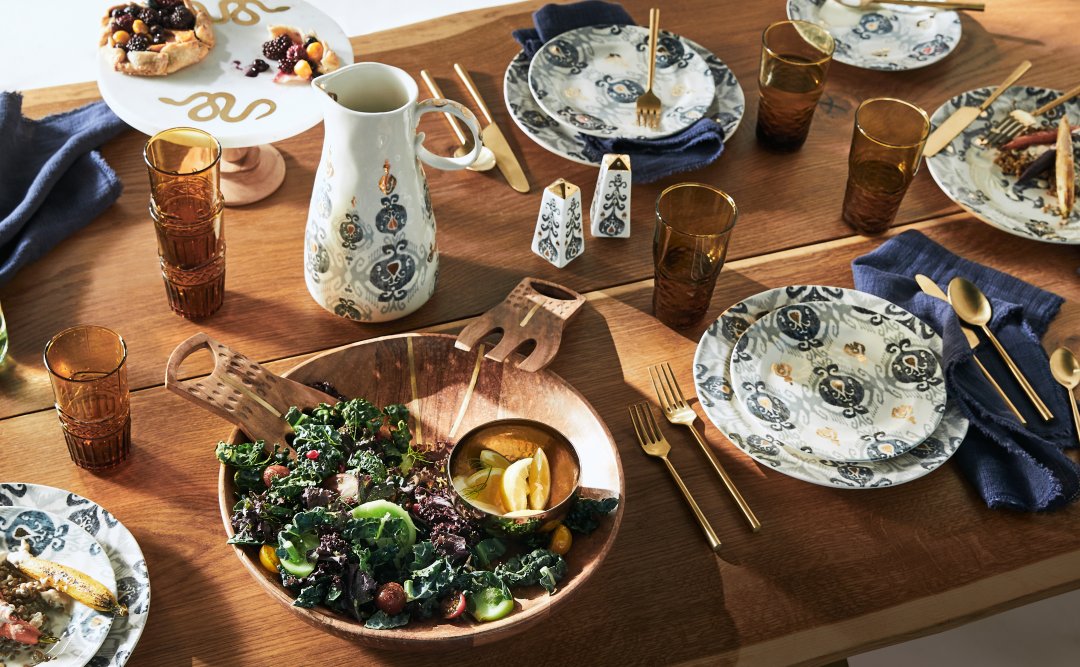 Think Beyond Décor
Marianne also celebrates earth tones for elevated—yet casual—entertaining: Neutral dinnerware and tabletop accessories give guests a warm, laid-back welcome.
"I think the best-dressed tables are ones which are a little rough around the edges," she says. "Use natural ceramics where every edge is different, or handmade cups with slightly different shapes and shades."
When it comes to dinner and serveware, muted ceramics are having a moment. When paired with organic shapes, a neutral, matte finish offers an honest sort of easy elegance and an ideal canvas for layering, mixing, and matching—it's an eclectic, effortless take on a traditionally set table.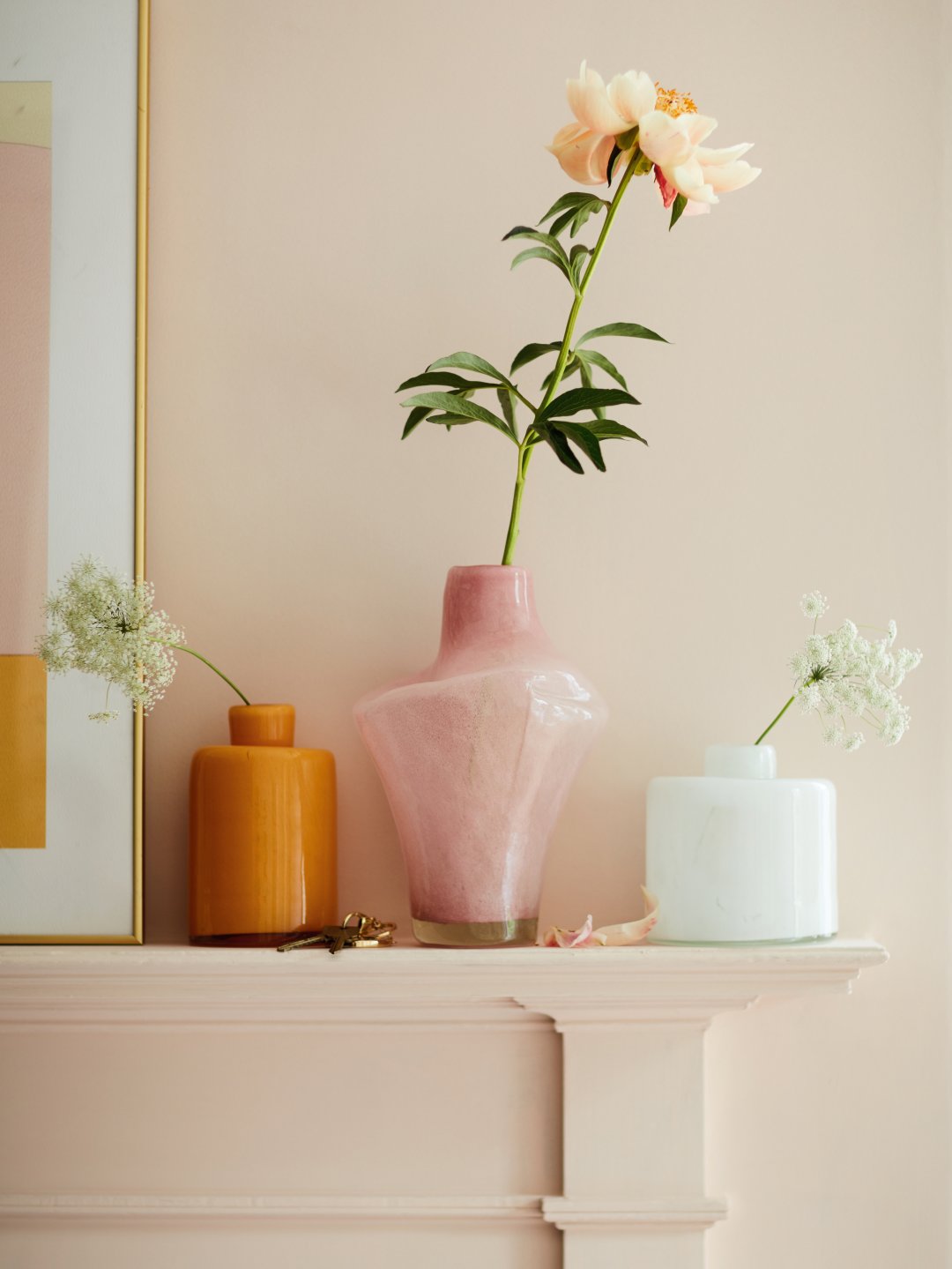 Keep What You Love
If you love something colourful, don't feel compelled to tuck it out of sight. This is your home, after all, and that great magenta vase you found in Paris or that bright floral blanket from your grandmother should always have a place of honour. Think colour in small doses, and you won't lose sight of the neutral vision you've imagined for your room.
"A room can always retain its neutral spirit," says Marianne. "By adding splashes of bold colours through furnishings and accessories, you are just adding your own personality to the space."
Discover more neutral nuances for you home here. 
Words by Kate Catinella.