As the place where we begin each day and recharge for the next, we crave a haven from the hustle and bustle of the outside world. At the same time, a bedroom has to be as practical as it is pretty—skimp on storage or ignore the lighting, and your "retreat" could quickly resemble a launderette.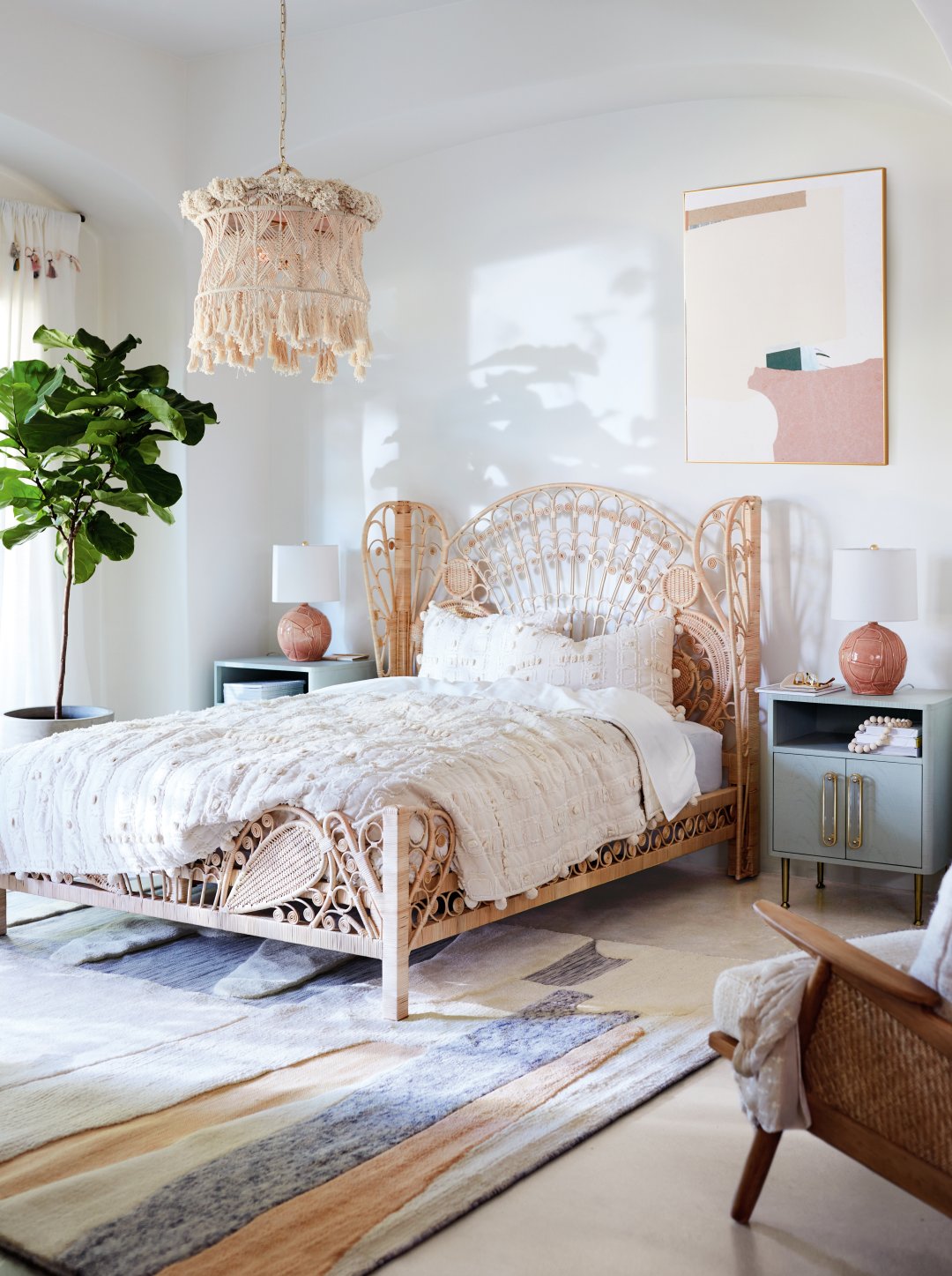 It's a tall order, we know. That's why we asked Anne White, our Home Stylist, for some tips on mastering the delicate balancing act between form and function. "We spend a lot of time in our bedrooms," says Anne. "If there's a space that deserves a little extra thoughtfulness and attention, it's this one."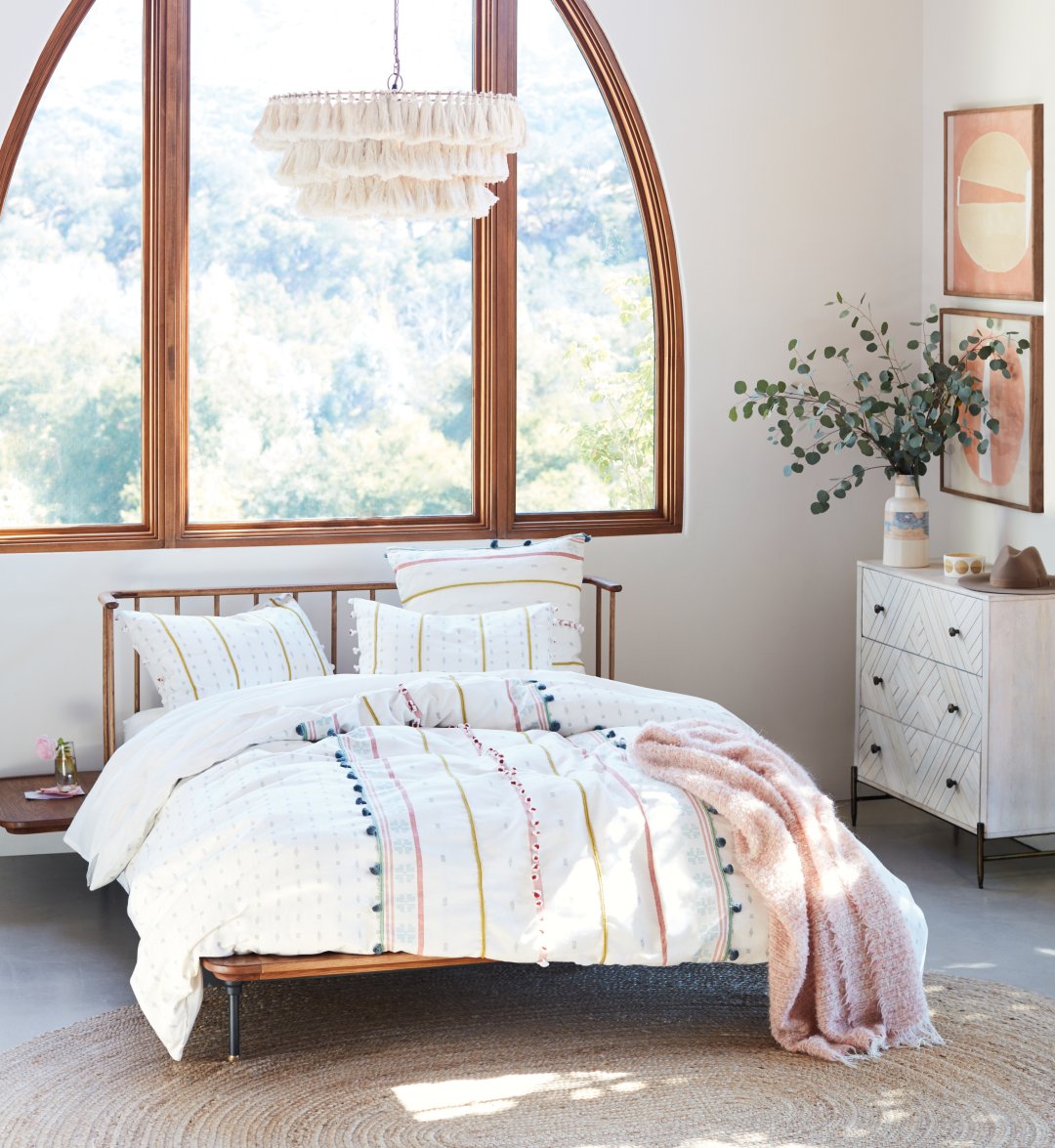 Finesse your floor plan
When considering your bedroom layout, begin with your bed—as the room's largest piece of furniture, it should dictate where everything else falls into place. So, where should you place said bed? It's a simple question with a number of not-so-simple answers. According to the principles of feng shui, for ideal sleep, your bed should be pushed against the room's main wall and facing east or west. Some schools of interior design advocate for free-standing "island" bed layouts to create a feeling of lightness. A 2010 psychology study found that people felt most secure and relaxed when they could easily view the door while lying down. However, in Russia, it's considered bad luck to sleep with your feet towards the door.
Anne's advice? Ignore the "rules" and make the most of your space. "Ideally, if you walk into the room, you want to see the full bed, not the side—this creates a nice, open flow," she says. "But depending on the size and shape of your room, this might not be possible. Just make sure you position the bed far enough from the door that you won't be walking into it."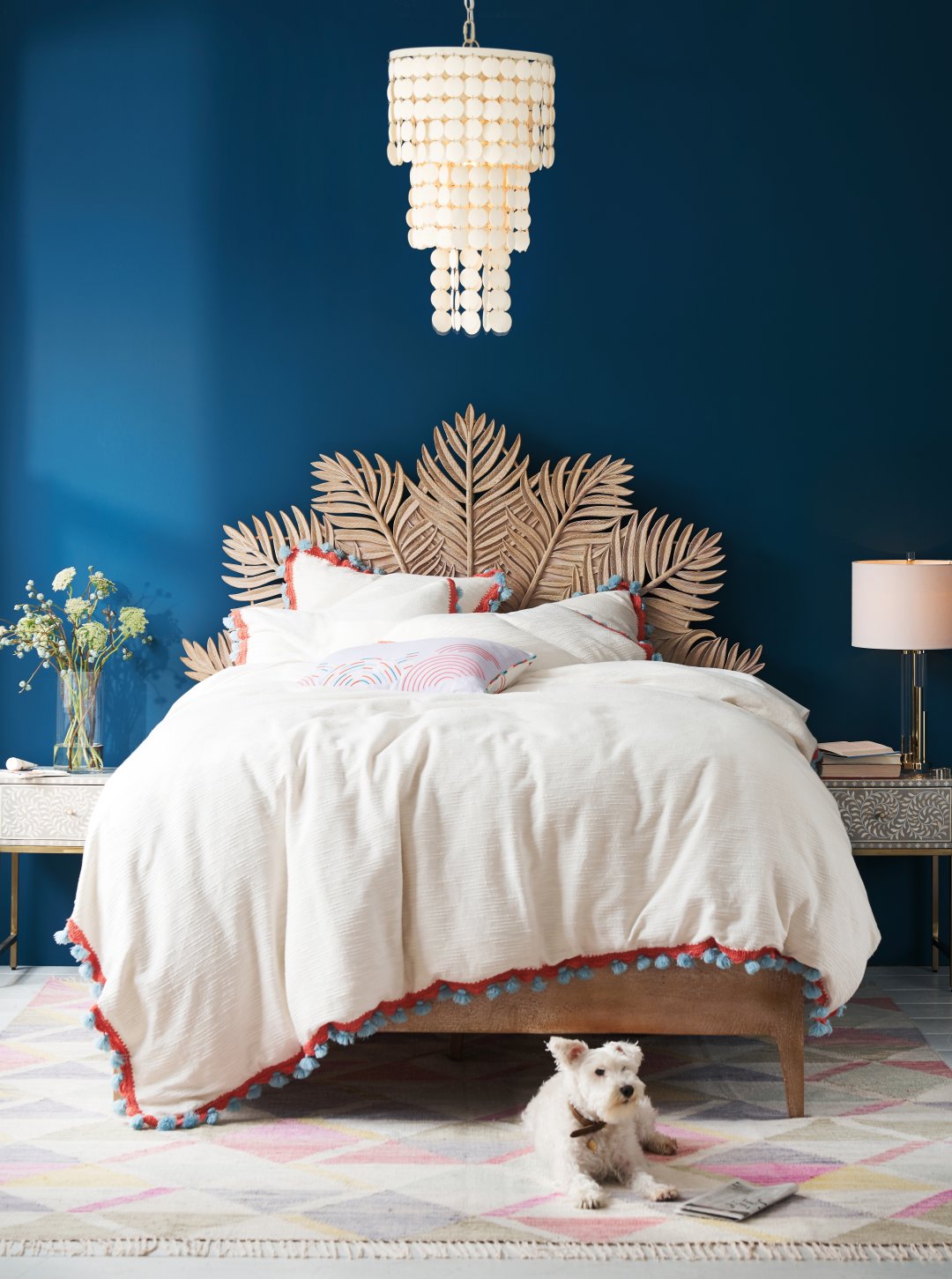 Curate calmness
Whether you're unwinding from a busy day or preparing for another, there's nothing like a calming, peaceful bedroom. Take some time to think about what makes you go "ahhh," then choose bedding and décor accordingly. "You want to love your bedding, but just as importantly, you want it to make you feel relaxed and ready for sleep," says Anne. "Personally, I prefer all-white bedding, but if colour and pattern are soothing to you, make sure your bedding incorporates those."
The same goes for décor. If clutter tends to make you anxious, consider minimalist accents in your bedroom. Feel most inspired when surrounded by beautiful objects? Curate a handful of meaningful vignettes. When it comes to art, Anne recommends hanging a statement piece over the bed. Not only will it provide a nice anchor for the space, but it will be out of your sight line as you fall asleep and wake up—two times of day when you want to avoid flooding your brain with extra information.
Light for your life
Your bedroom serves many different purposes—and each needs a different type of lighting. "When choosing your lighting, think about your daily routine," says Anne. "Do you like to read before going to bed? If so, you'll want a brighter directional lamp as opposed to softer bedside lighting. Consider where you get dressed, where you put your makeup on, and what time you like to start your day. Then layer in different lighting options accordingly."
You'll also want to keep your room's natural light in mind. Late sleepers may prefer heavier curtains with a black-out lining that blocks the light, while early risers could benefit from more sheer styles that welcome the day while still offering privacy.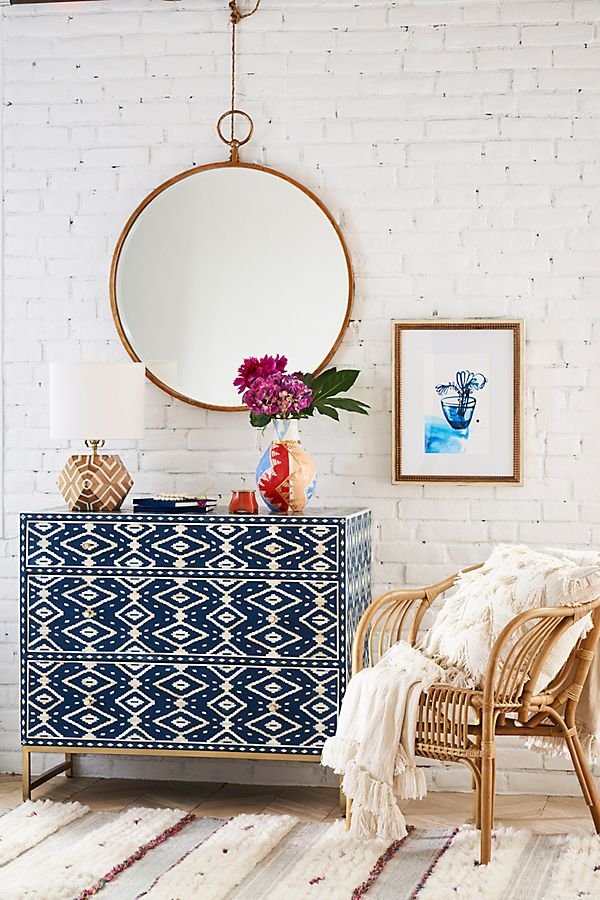 Be storage savvy

We're unapologetic fans of statement furniture. But as much as we love a gorgeous hand-carved armoire the most important thing about bedroom furniture is that it efficiently stores your belongings.
"When selecting bedroom furniture, take inventory of what you need to store, and where you need it," says Anne. "If you're the type of person who likes a lot of things by their bedside, you'll want a nightstand with drawers so you don't wake up to clutter. If you wear a lot of knits, budget in plenty of drawer space. Think function first here, then form."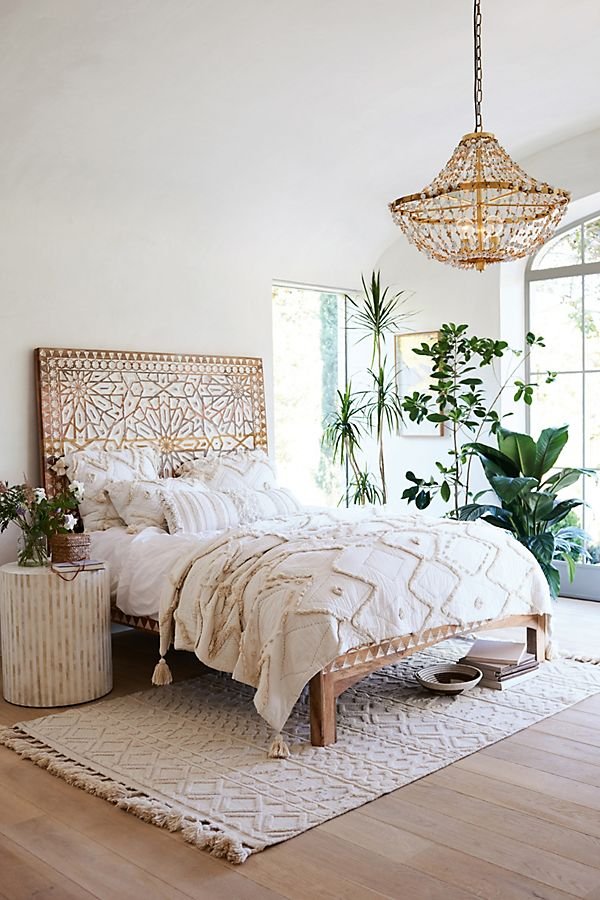 Go green
"The one thing I recommend for every bedroom, no matter the layout or style, is a plant," says Anne. "They're good for the energy of the room, and they're good for you."
In addition to improving air quality, plants have been shown to lower heart rates and blood pressure, decrease stress levels, and increase alertness. For added aromatherapeutic benefits, consider a fragrant lavender or jasmine plant—both scents have been linked to deeper, more restful sleep.
One thing to keep in mind: unlike other décor, houseplants need more than an occasional dusting to look their best. Before selecting one, research what types of plants will thrive in your bedroom's unique climate. If your north-facing room doesn't receive much natural light, for example, you'll want to skip sun-worshipping succulents. Prefer a cool room? That tropical orchid may not be your ideal roommate.
Reflect on your mirror
For a small investment that makes a big difference, consider upgrading your mirror. Details separate nice rooms from well-designed rooms.
"A big, beautiful mirror adds a lot of elegance," says Anne. "It's something you'll always use and need, and it can be a great focal point. Choose one with a gorgeous frame, and it can double as a piece of art you're unlikely to grow tired of."
Feeling inspired? Start your renovation by shopping bedding here.