Autumn boots can be both a statement piece and a practical way to round off an outfit, but with all the heel heights, fabrics and silhouettes on offer, it can be impossible to whittle down all the footwear options out there to just a few essential styles.
We passed the task on to fashion aficionado Laura Bradshaw and asked her to select—and style up—four of her favourite and most versatile pairs of autumn boots for the season ahead.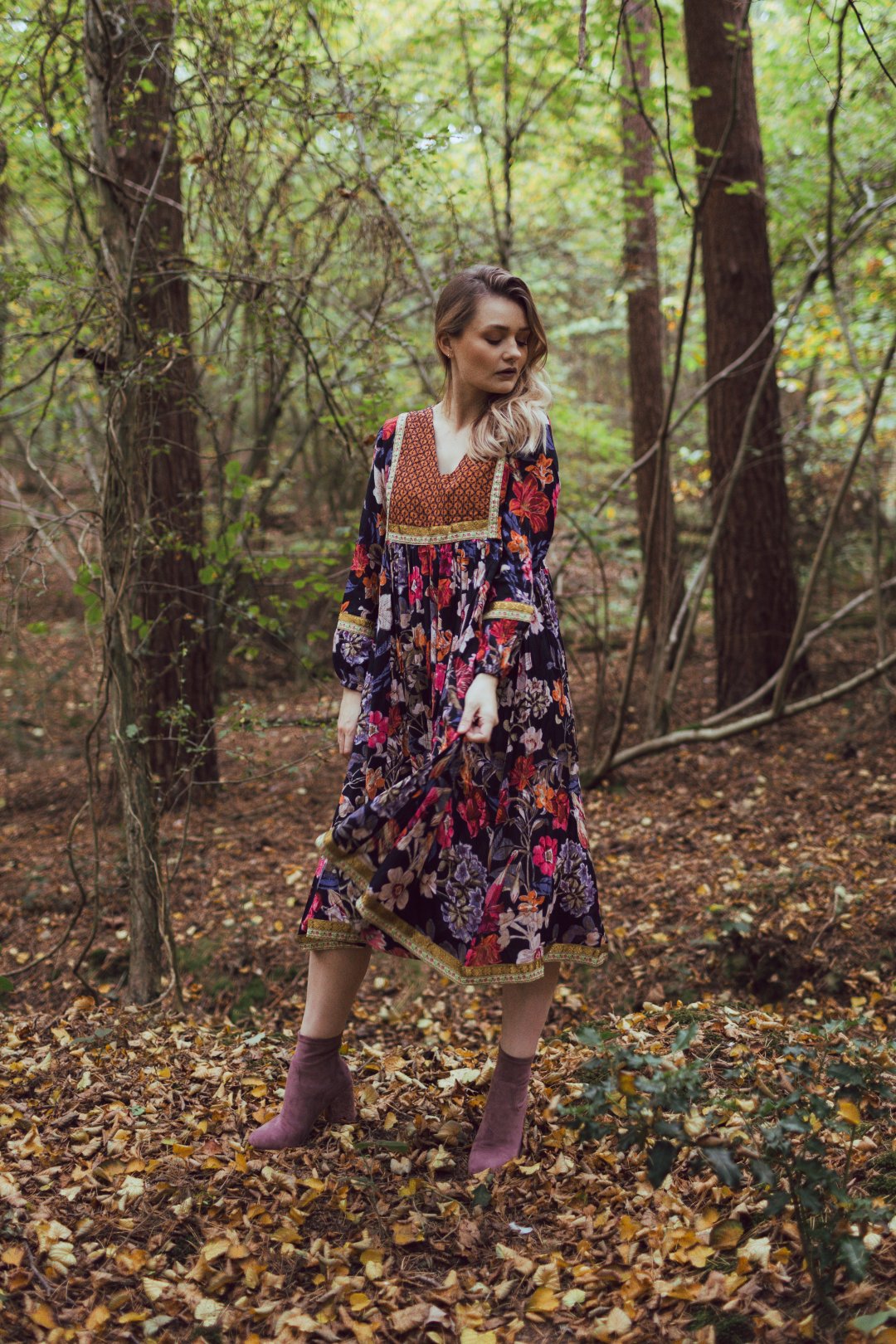 When we thought picking between pairs was impossible, Laura made the choice for us: delivering a leafy edit of four fun but functional booties—which have now become our most-wanted pairs—as well as some serious autumn outfit inspiration.
So, whether you stomp the streets in black buckles, sit (or stand) pretty in pink or stride in leopard print, here are four pairs of blogger-approved autumn boots to punctuate your new season wardrobe.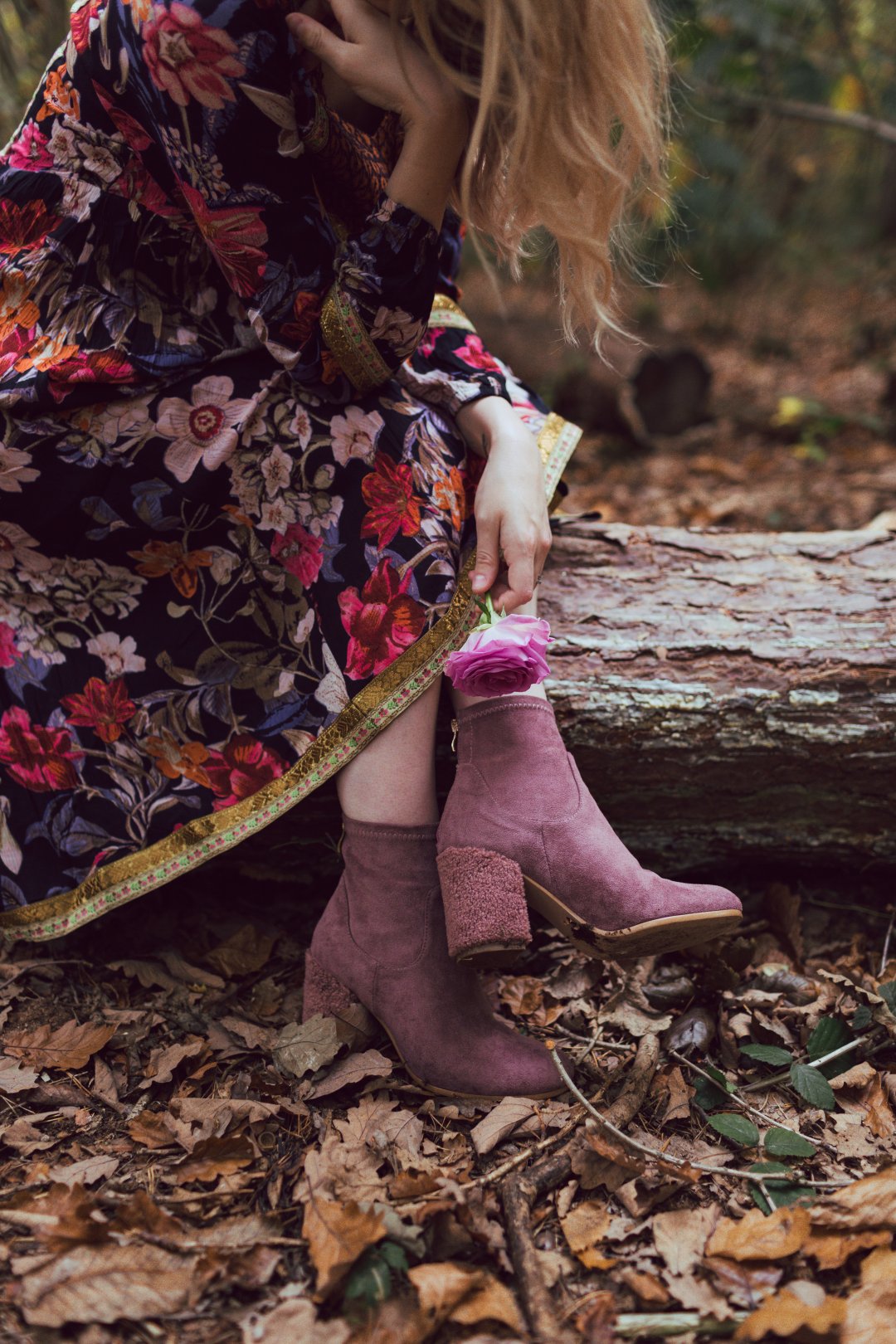 Sit pretty in pink
"This shade of pink is perfect to add a special touch to your autumn wardrobe as it literally goes with anything. These beauties also have a sneaky shearling heel, which I just love. I decided to pair these with a very bohemian dress – which might I add is the most comfortable dress in the world – and I love how they work together.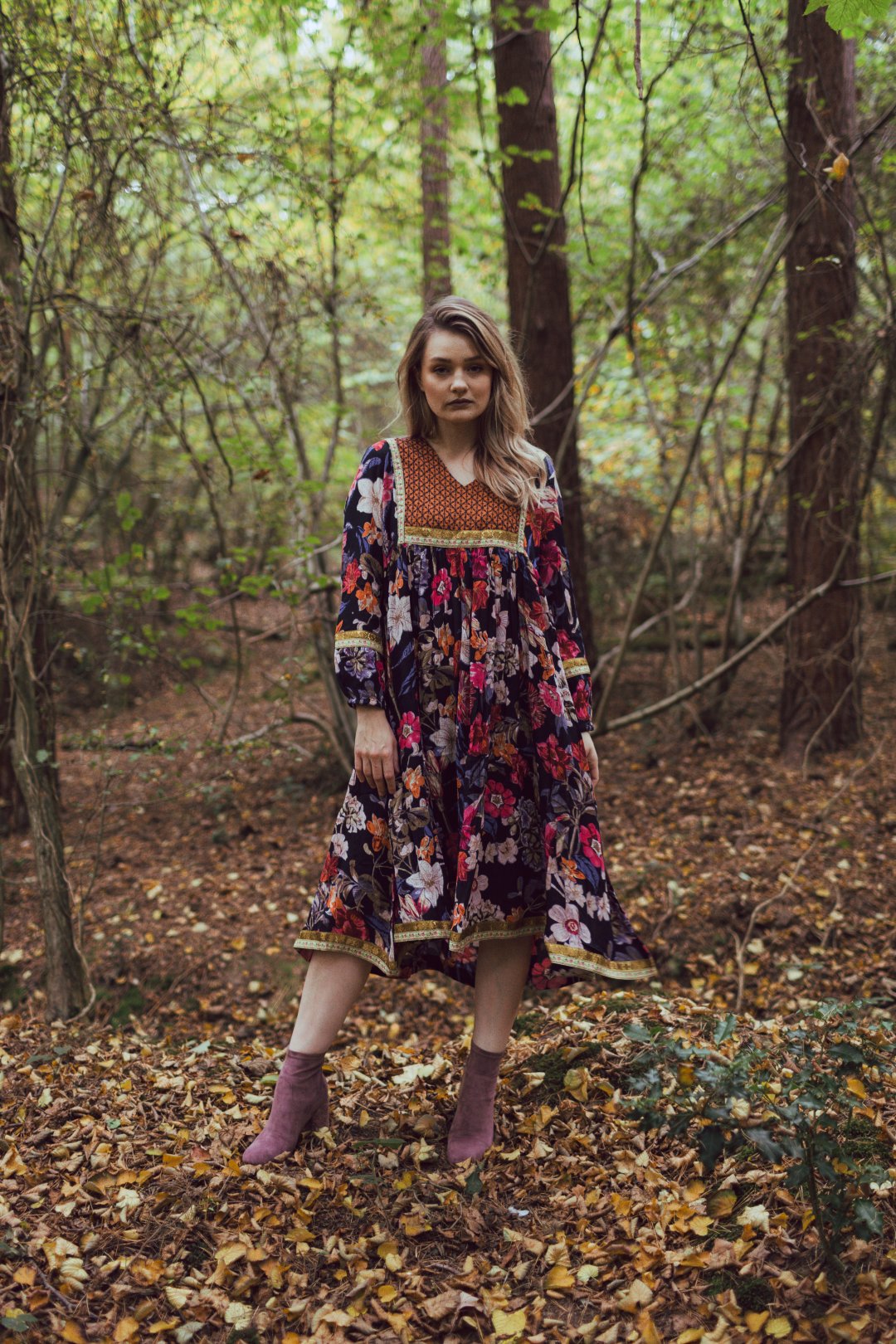 "Styling tip: Dusky pink works really well with any colour palette, try this shade with beiges and browns for a beautiful autumnal look."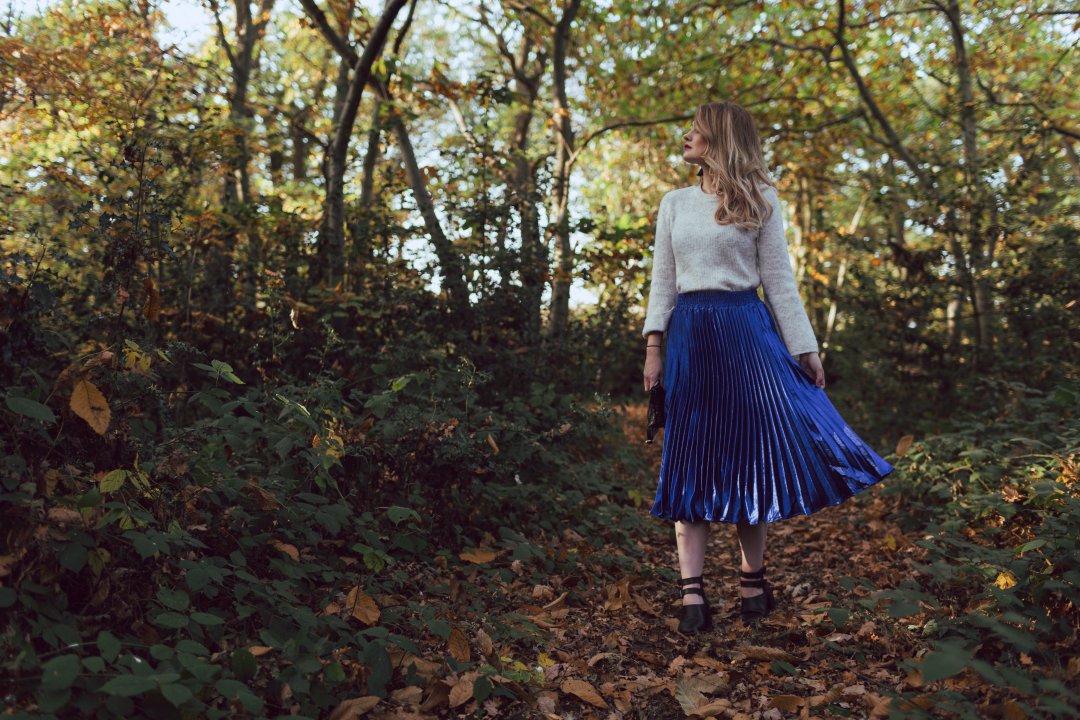 Buckle up in black
"I love these boots because they instantly rock up any outfit due to the subtle buckle detailing. I chose to style them with a pleated skirt to show that a good ol' pleated skirt can be worn a little more edgy and I love how it works together. They're incredible flattering but also really comfortable which is a win-win in my eyes.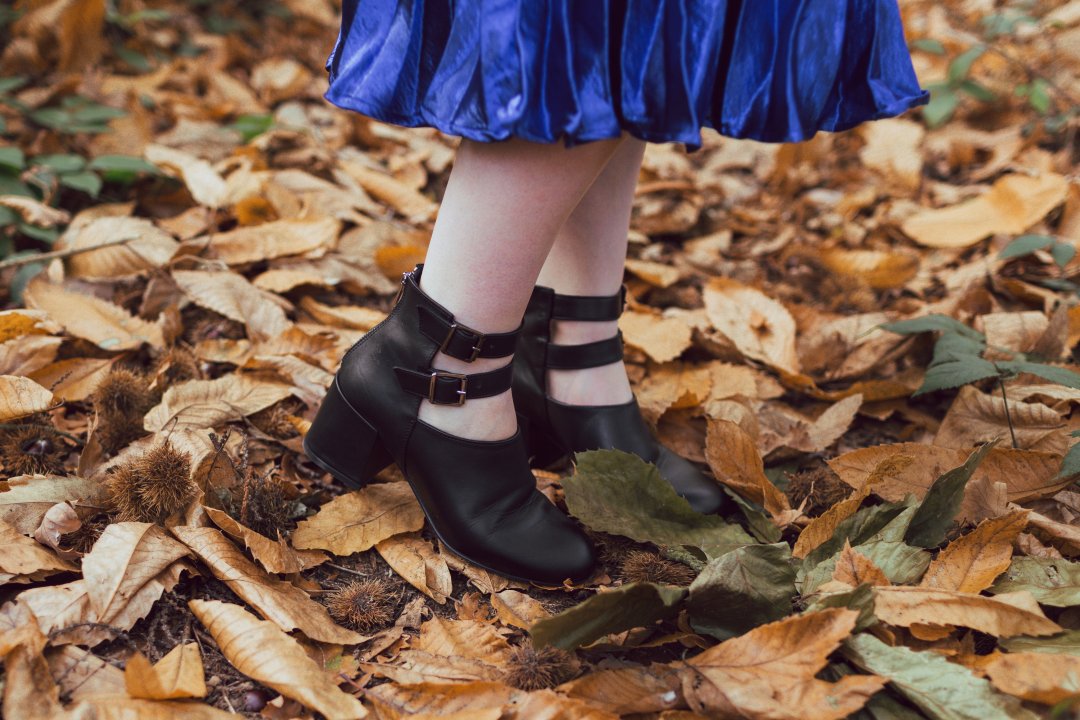 "Styling tip: Buckle details are a great and subtle way to 'toughen' up a girly outfit if you're looking to mix up your style a little."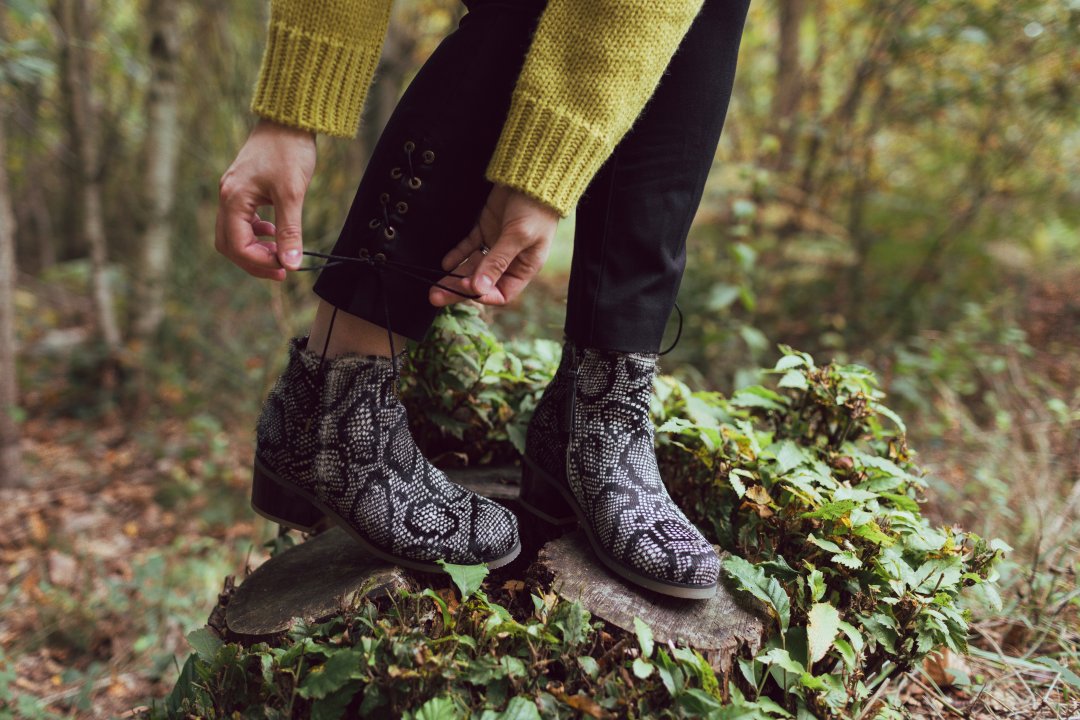 Prowl in animal print
"I personally feel that everyone needs to own some sort of animal print boot because they inject something special into any outfit. I love the fact that these are grey print too because they work with any colour outfit. I decided to style mine with a very bright lime green jumper (that's covered in pom poms because… why the hell not!) and it works – the print gives a little edgy injection into the outfit.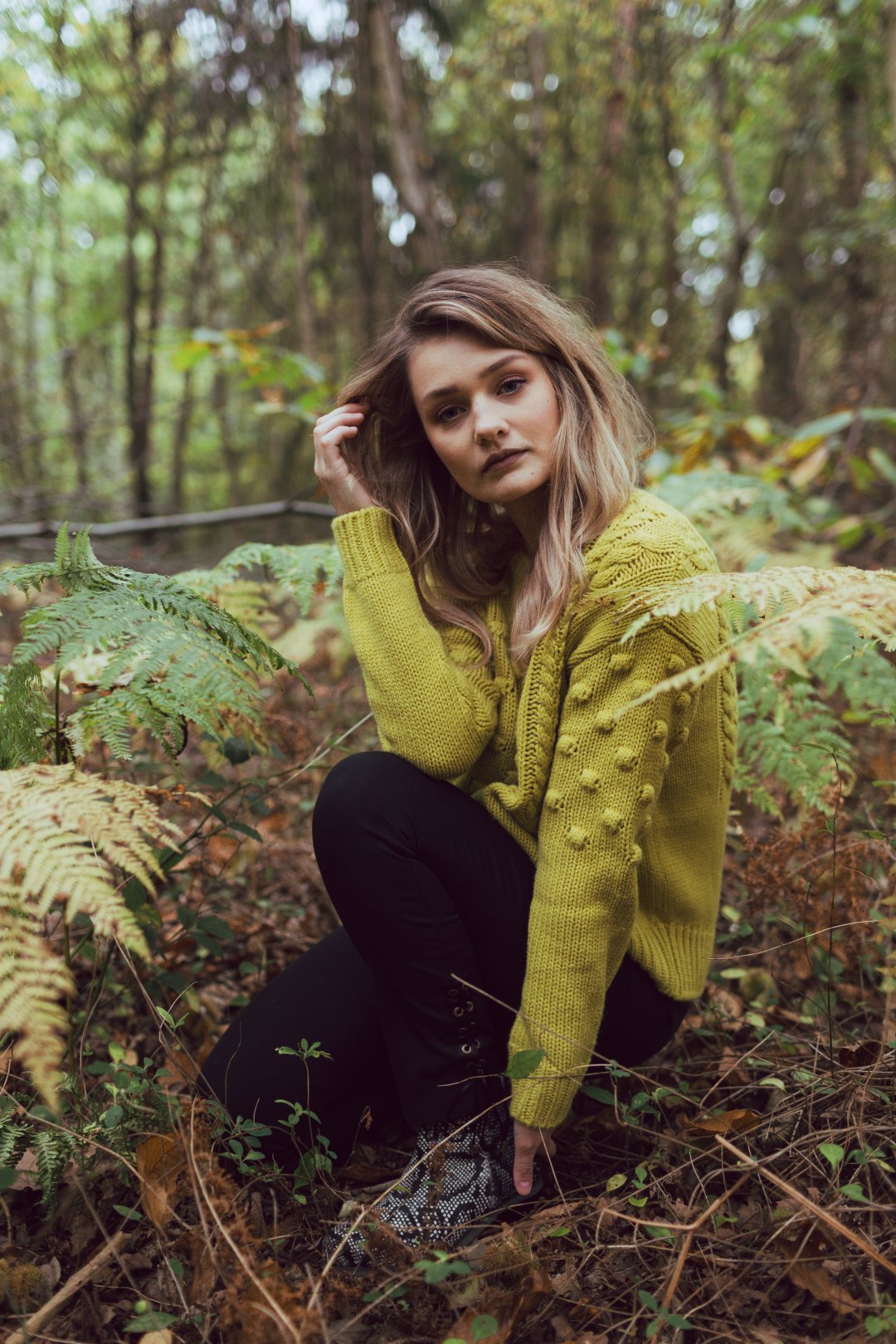 ''Styling tip: If you're feeling daring, mixing animal prints is totally okay. These boots would look amazing paired with a leopard print jacket… I'm all about the clashing patterns right now."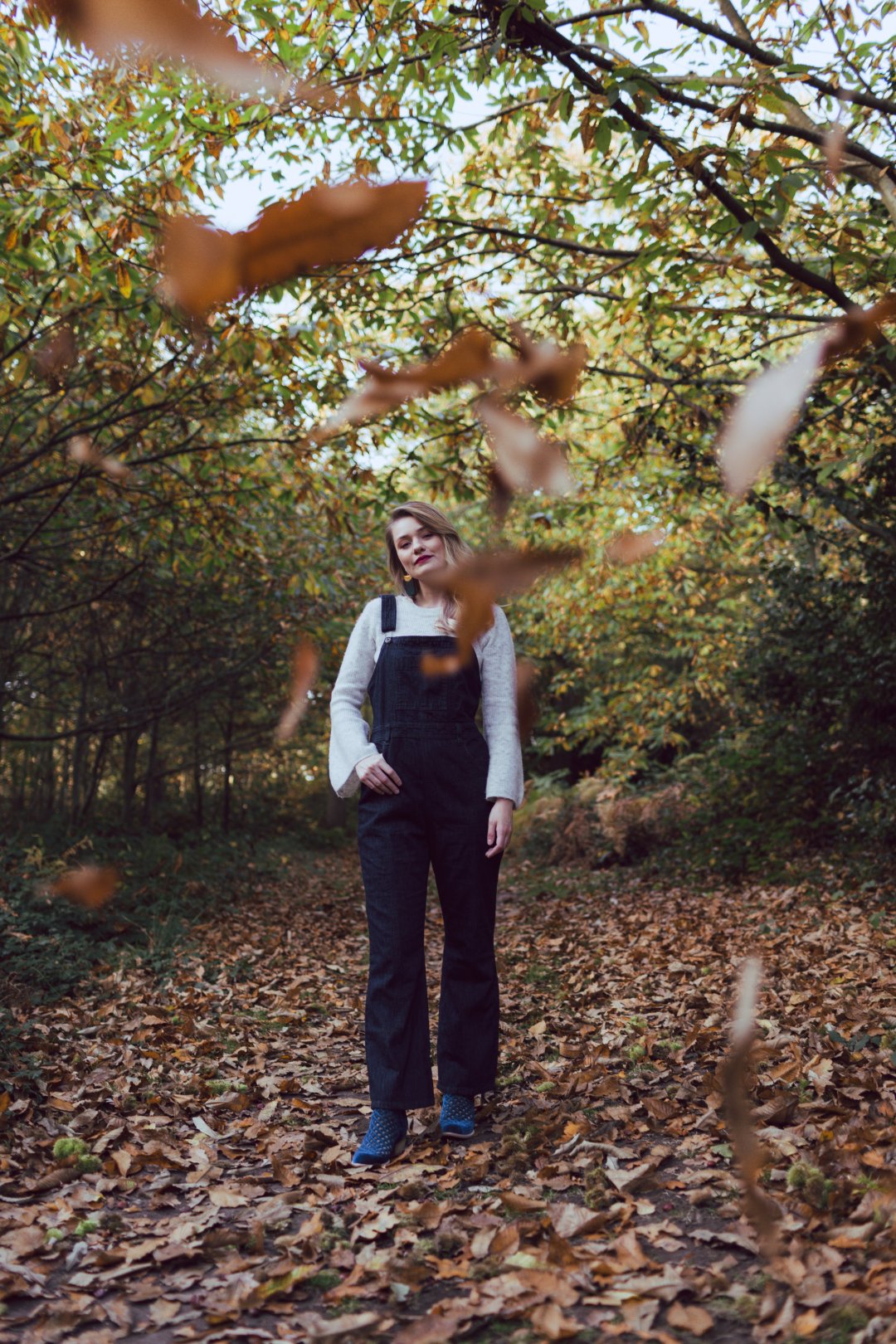 Stand out sapphire blue
"These boots are so very beautiful and work so well with so many outfits! Here I have paired them with my trusty grey fluted sleeve jumper and amazing retro inspired dungarees and I love how it looks. I'd also rock these with an all-black outfit because let's face it, they do all the talking.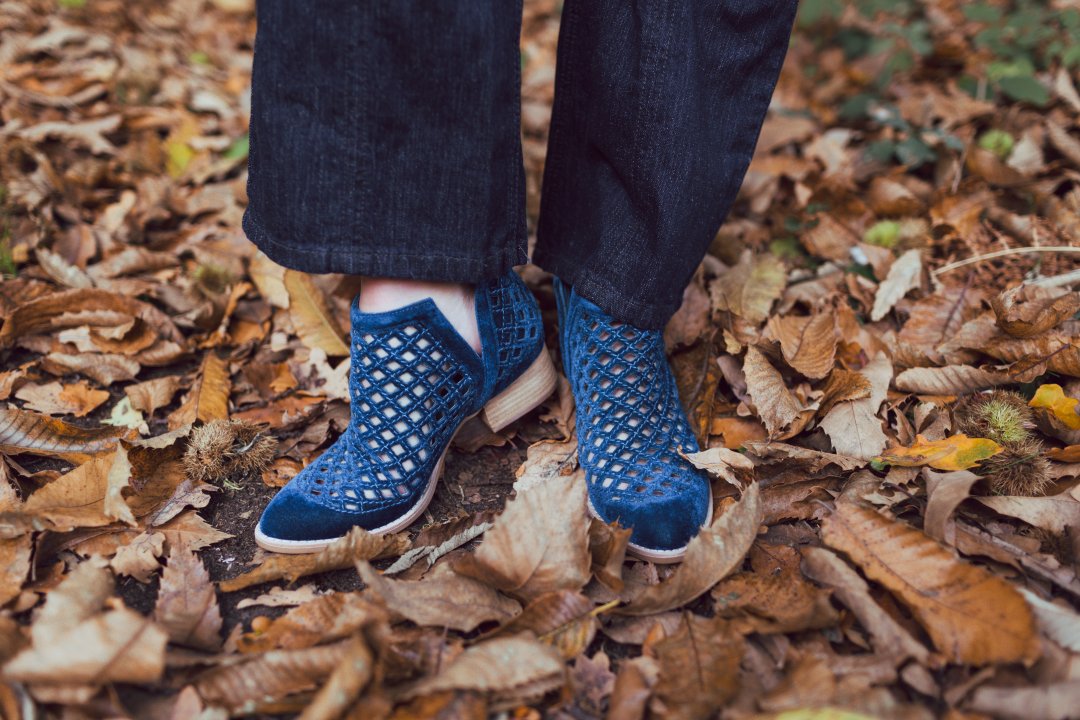 "Styling tip: Boots with holes in can seem tricky if you like warm feet (like me!) so go grab yourself some sparkly socks and rock that look, not only does it make a statement, it's totally practical too.''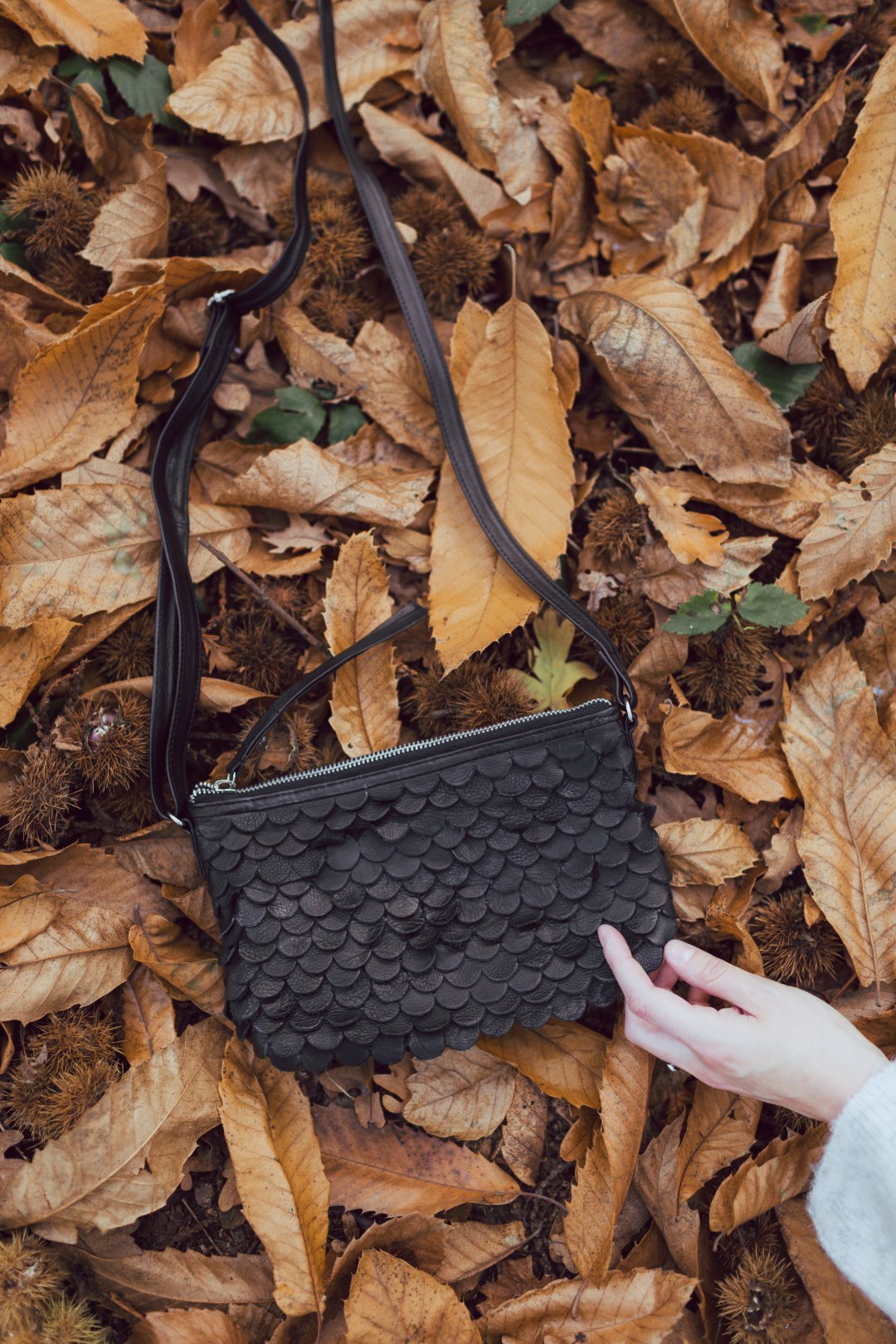 Not found your perfect pair? Step this way for more shoe styles.