It's the most wonderful time of the year… and the most wonderful part about it? The food, of course—and the festive tipples. Just picture the platefuls of mince pies, crisp glasses of bubbles, bowlfuls of Quality Street… and when it comes to food and decorations, Christmas is an excellent excuse to go the whole hog. So, make Christmas Dinner, Boxing Day brunch and New Year's drinks a more festive affair with a beautiful set of glasses or stylish serveware.
To create the perfect festive table setting, bring crockery with metallic finishes to the table. Elevate every bite with elegant gold cutlery and make mixology part of the presentation with iridescent cocktail shakers and fine flutes.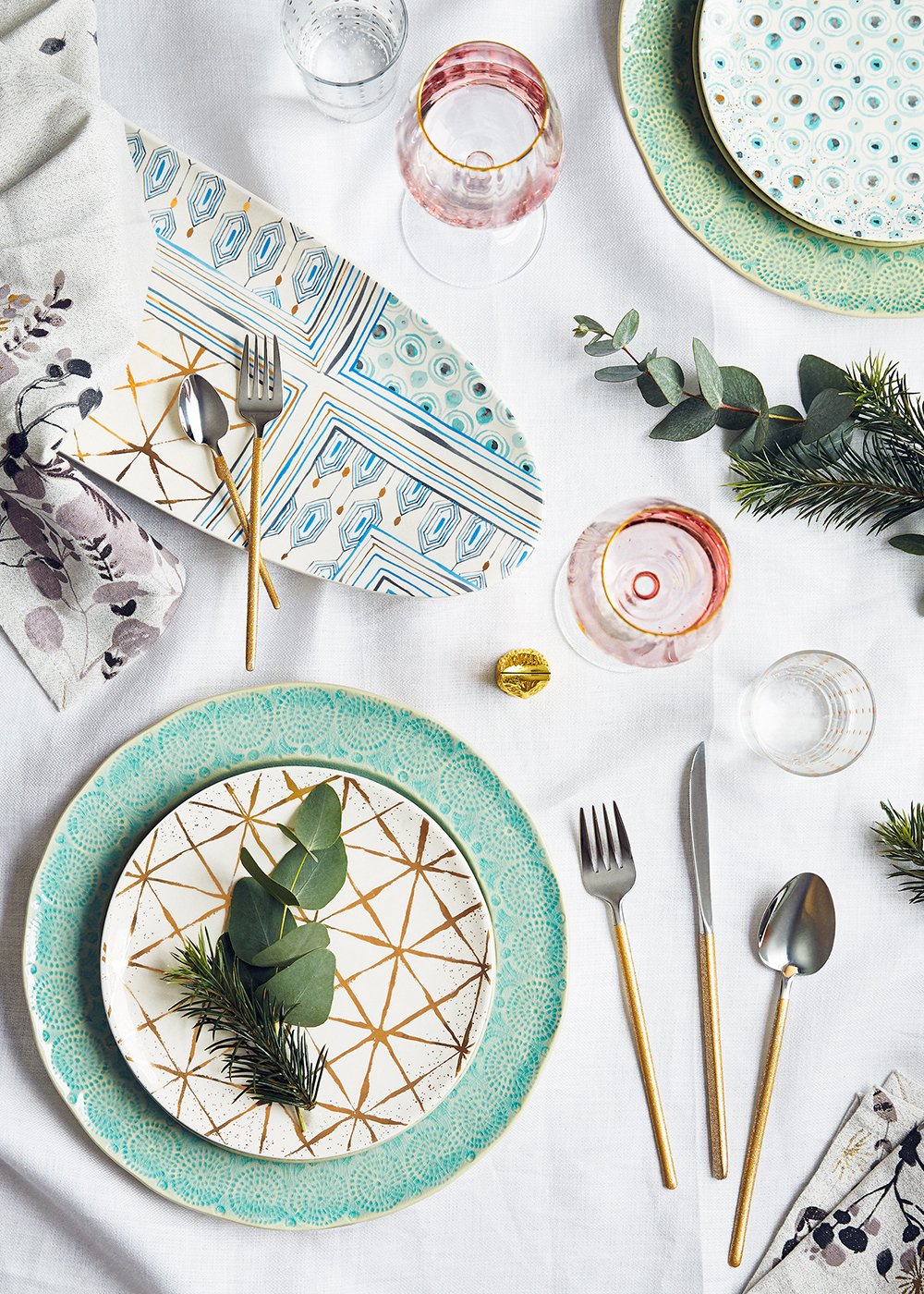 Make dining fine
On Christmas Day, pair mint green plates—or any other soft shade—with dinnerware highlighted with sparkly details. Not only do these metallic notes frame your food perfectly on the big day, they'll outlast the Christmas period and fancify all your future feasts. Lastly, finish the table with glassware that really gleams—your guests will be dazzled.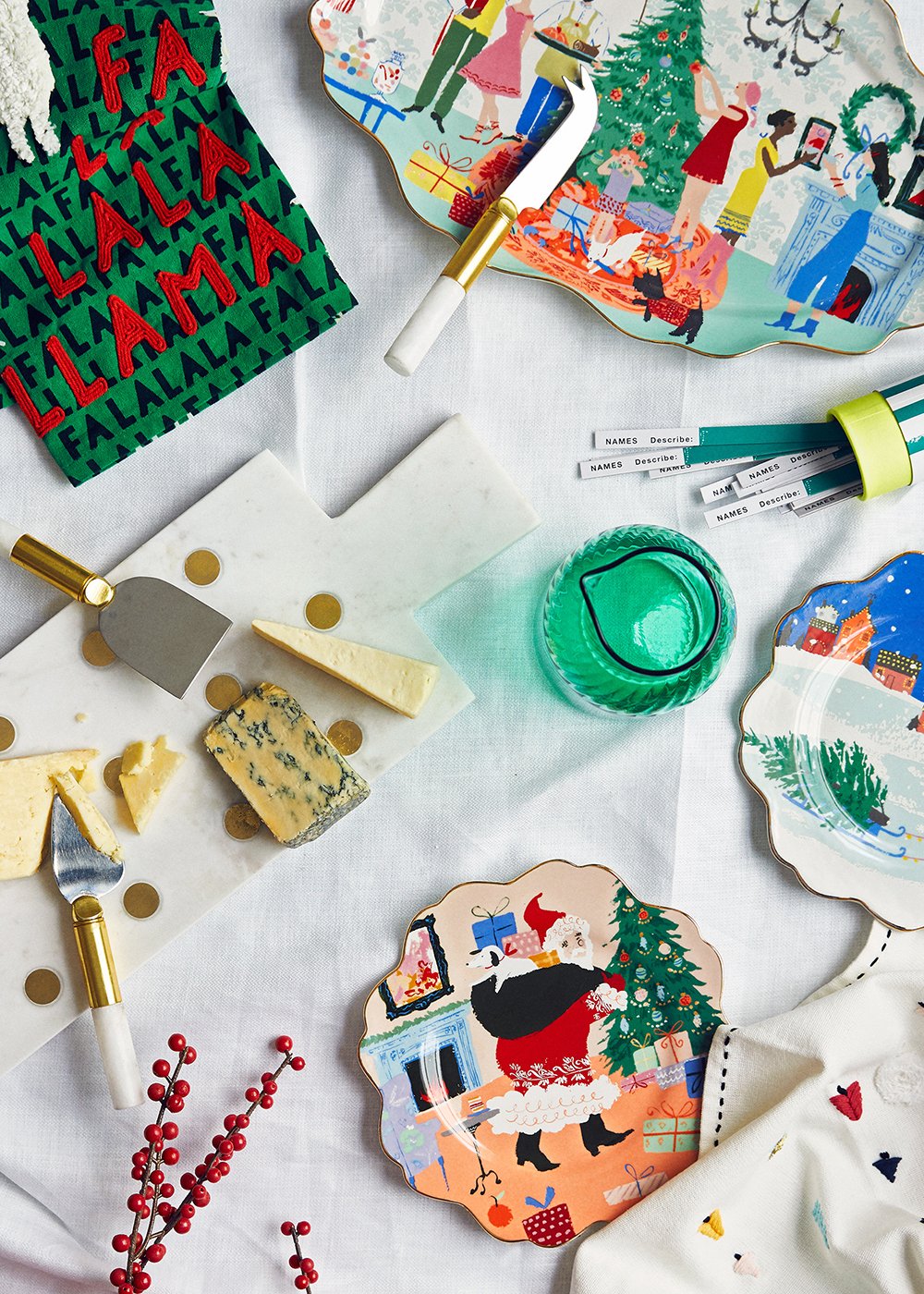 Dress the table
Boxing day can be a thrown-together—and altogether more fun—affair. Novelty plates not only make great gifts, but are ideal for arranging any messy leftovers from your Christmas Dinner artfully on the table. Right next to your carafes of wine and overflowing cheeseboard, of course.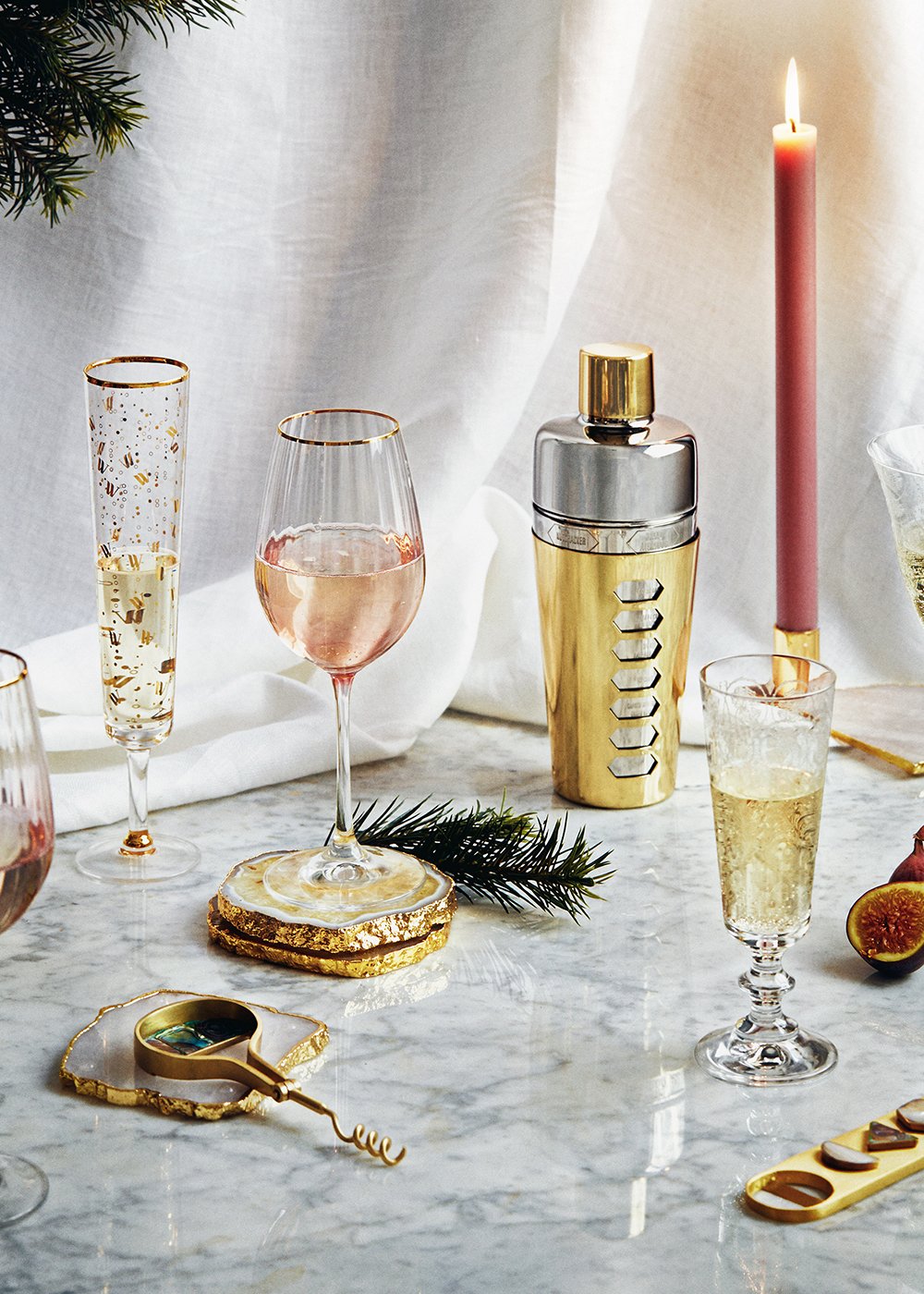 Raise a glass
What better way to welcome in the New Year than with the twinkling of glasses against a backdrop of fairy lights—or by soft candlelight? Bubbles will taste twice as nice out of an elegant, embossed flute and beautiful barware is not only for creating killer cocktails. Arranged with crystal bottle openers and coasters, your cocktail shaker can double up as a centrepiece for your festive table setting. Cheers!
No matter what you have planned, find all you need for your festive table setting here.