Bank holidays and eating our own body weight in chocolate aside, we're very excited for Easter. Mainly because of Easter Sunday lunch. Here's the thing: If your standard Sunday lunch is the highlight of the weekend, then Easter Sunday is like the holy grail of holiday feasting. It's a time when delicious, hearty meals and treats are whipped up by family and friends and enjoyed with zero restraint.
To get your Easter lunch started, we went ahead and did some table planning. From pretty plates, to pastel centrepieces and Easter critters, this spring, we're approaching the dinner table with an artist's eye and a foodie's appetite.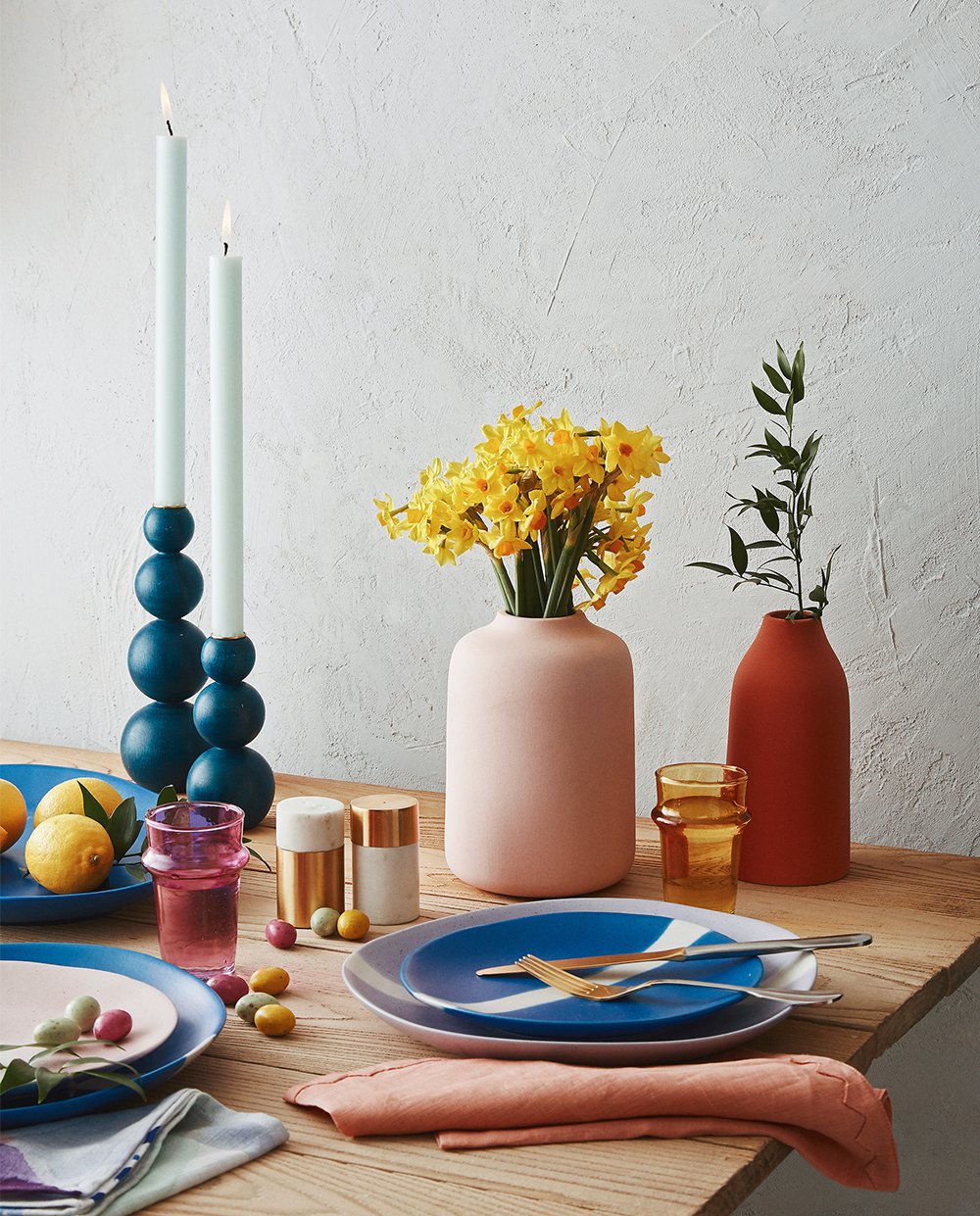 Do it with flowers
The easiest way to brighten your table? Flowers—and lots of them. Whether sat in a pastel vase or painted across plates, if there's one thing synonymous with spring, it's posies.
Layer on the linens
Soften up your Easter table settings with a table runner or artfully placed napkins. We love the way our simple serviettes in earthy shades of burnt orange and blue add an unexpected, rustic feel to the table.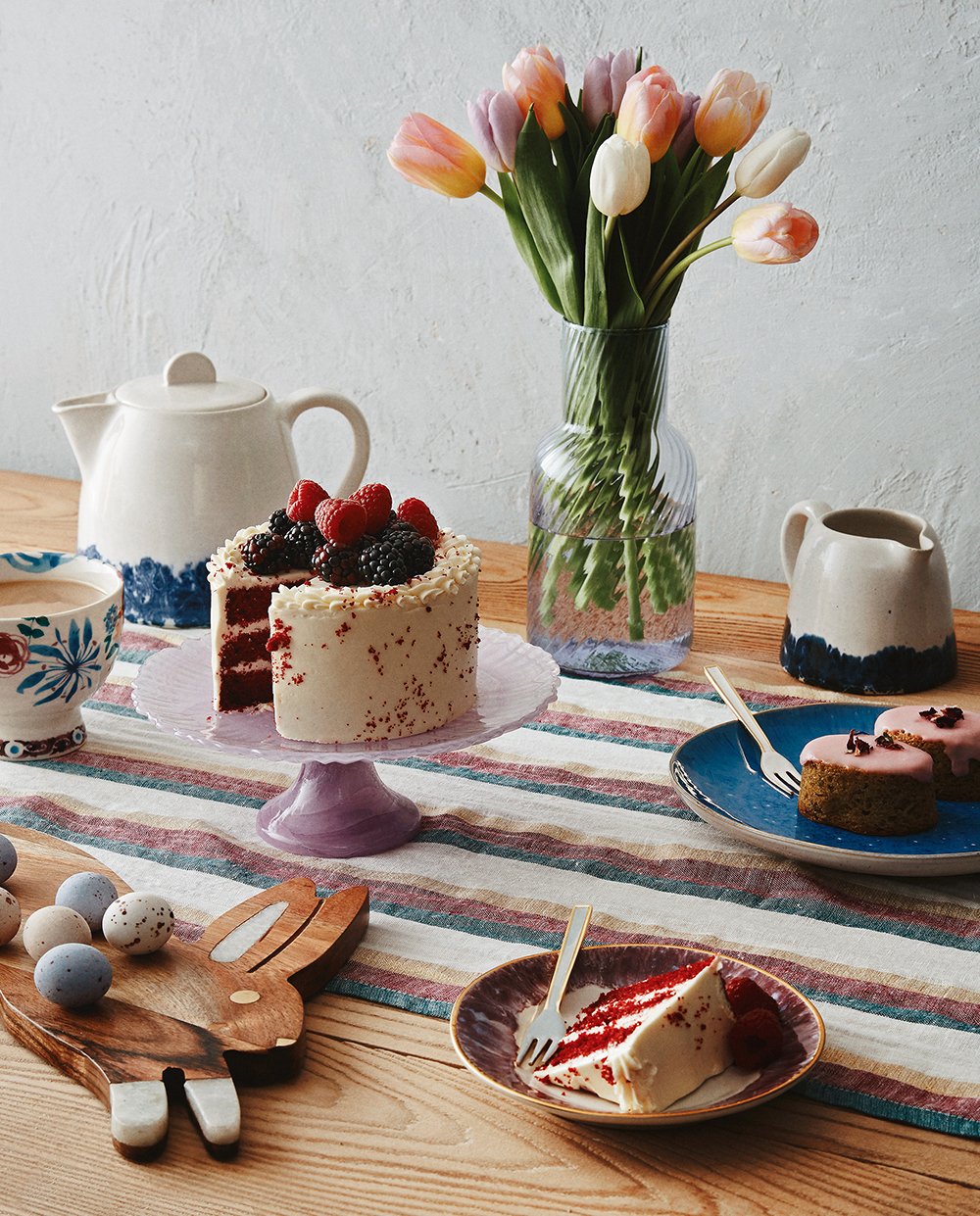 Mix things up
The holiday season is hectic by nature, so whether it's your glasses, plates, serveware or seating, try more mixing and less matching. It'll be less of a headache for you, and give the table a charming, higgledy-piggledy family-feel.
Don't forget dessert
After slaving over a hot stove—or dashing out to M&S… we won't tell if you won't—your bakes deserve to be put on a pedestal. Place your dessert front and centre on a pastel cake stand or Easter-appropriate bunny serving board, and revel in the appreciative 'oohs' and 'ahhs' from around the table.
Your turn to host? Head to our Kitchen & Dining page for all your dinner party needs.