Out of all the Easter treats—hot cross buns, chocolate eggs—this cake from artisan baker Lily Vanilli really takes, well, the cake. Beautiful to behold, this chocolate-flavoured treat, crowned with Pinterest-worthy pastel eggs and spring foliage is just as taste bud-pleasing as it is aesthetically pleasing.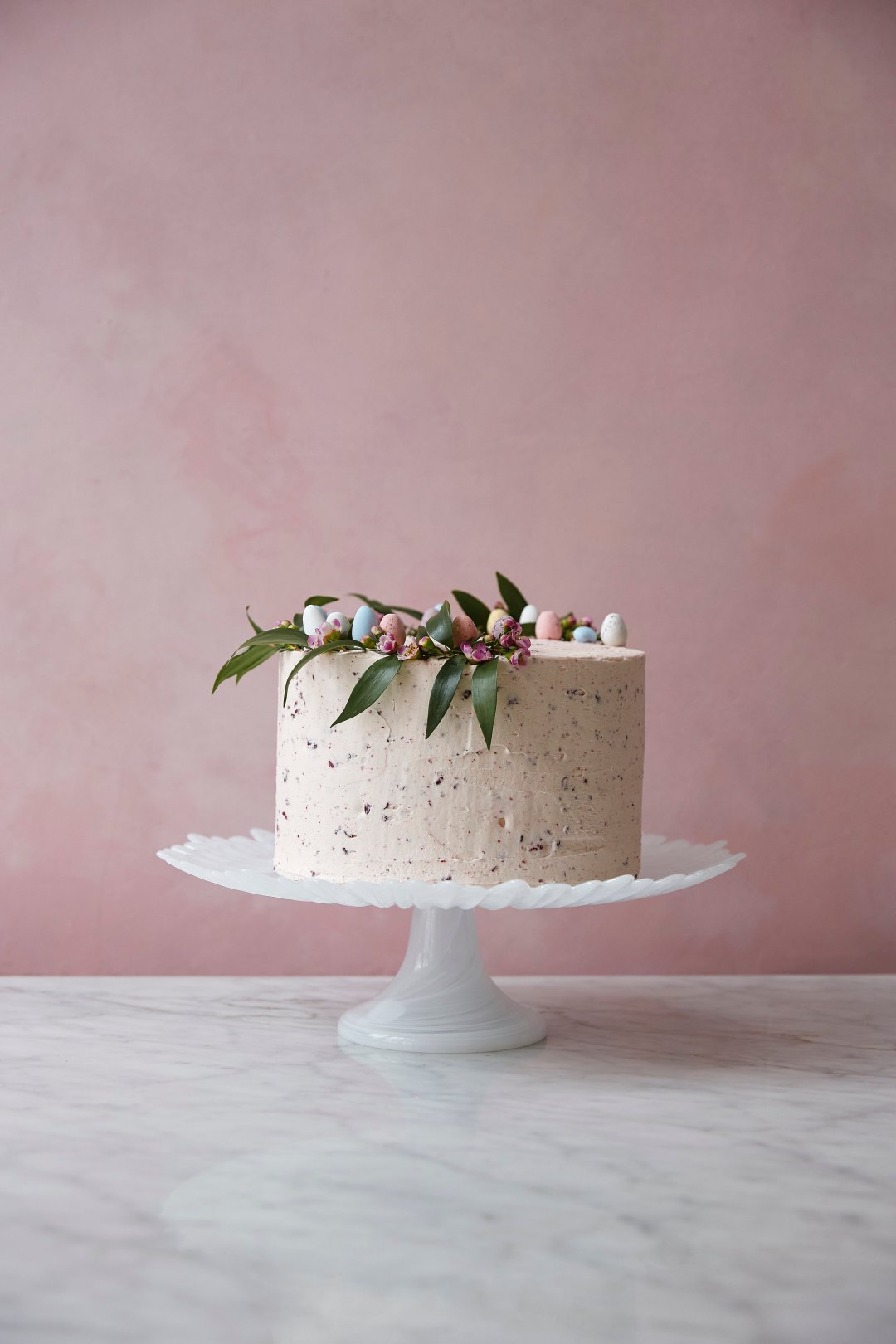 Known for her bespoke bakes and stunning seasonal recipes, here, Lily Vanilli turns her attention to Easter, putting a spring spin on a classic chocolate cake.
''Easter is one of my favourite times of year for baking, rhubarb is still in season, as are blood oranges and the first crops of edible flowers are in bloom. Having said that, I always struggle with Easter themed decorating, the bunnies and chicks that spring up all over Instagram seem so odd but I never actually have a better idea—give me Halloween for baking inspiration any day…
''Below I've shared a really versatile chocolate cake recipe, which can be made into a layer or cupcakes or mini bundts and decorated however you like. I went with nests, spring foliage, flowers and chocolate eggs to create an Easter spread to do justice my beautiful new Anthropologie plates and cake stands.''
Bakeware at the ready—here's how baking queen Lily made it happen.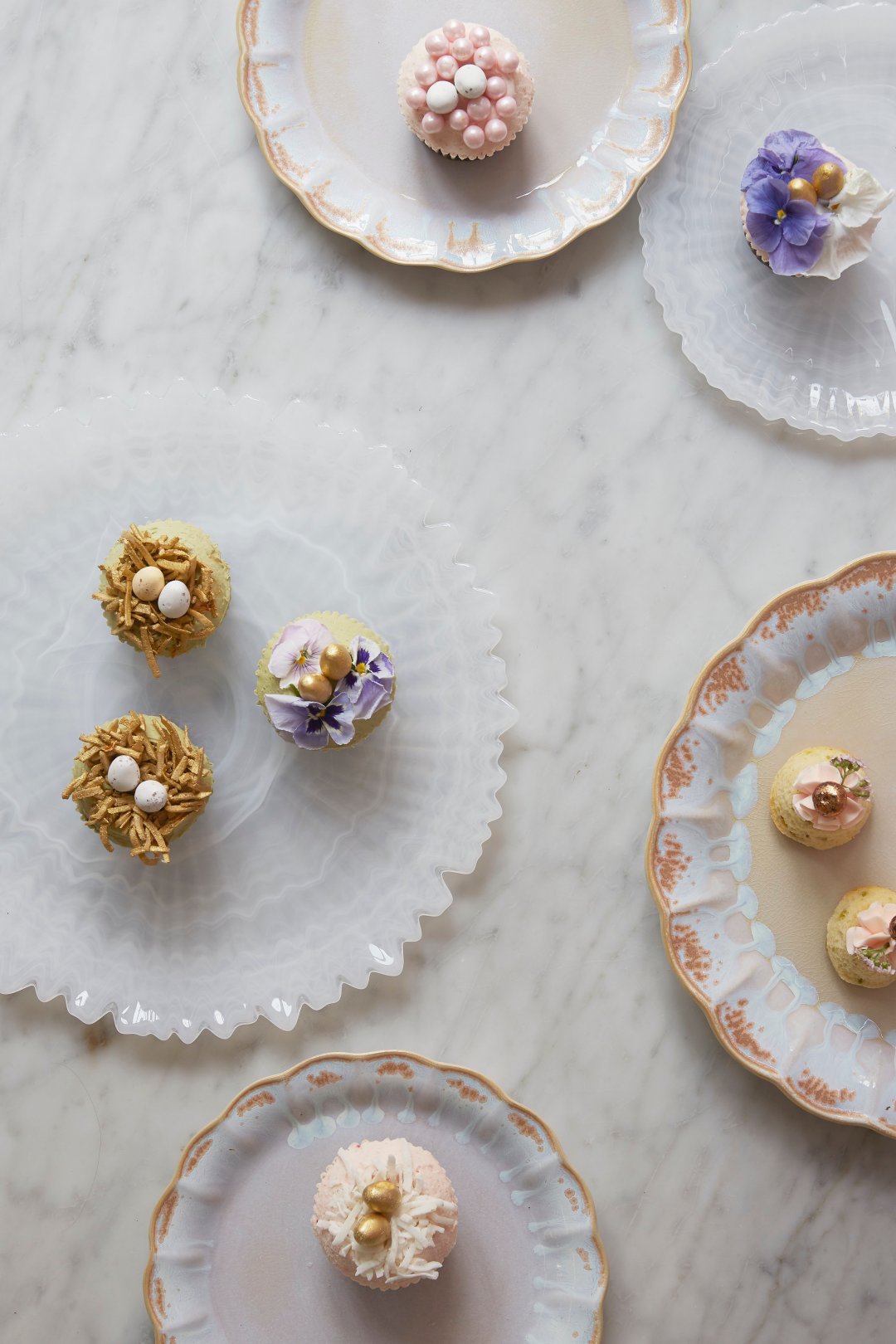 What you'll need

2 x 7" cake tins, greased and lined
OR a cupcake pan lined with cases
Electric mixer
For the cake batter
230g unsalted butter, room temperature
550g caster sugar
4 eggs
2 teaspoons of vanilla extract
420g plain flour, sifted
90g cocoa powder, sifted
1 teaspoon of salt
1 teaspoon of bicarbonate of soda
380ml soured cream
250ml strong brewed coffee, cooled
For the buttercream
100g unsalted butter, softened
300g icing sugar, sifted
75ml double cream
Flavourings of your choice You can colour or flavour the buttercream as you like. I used dried sour cherries for the main cake, then matcha and crushed raspberries for the smaller cakes. Just add your flavouring in the final stage and beat well to combine.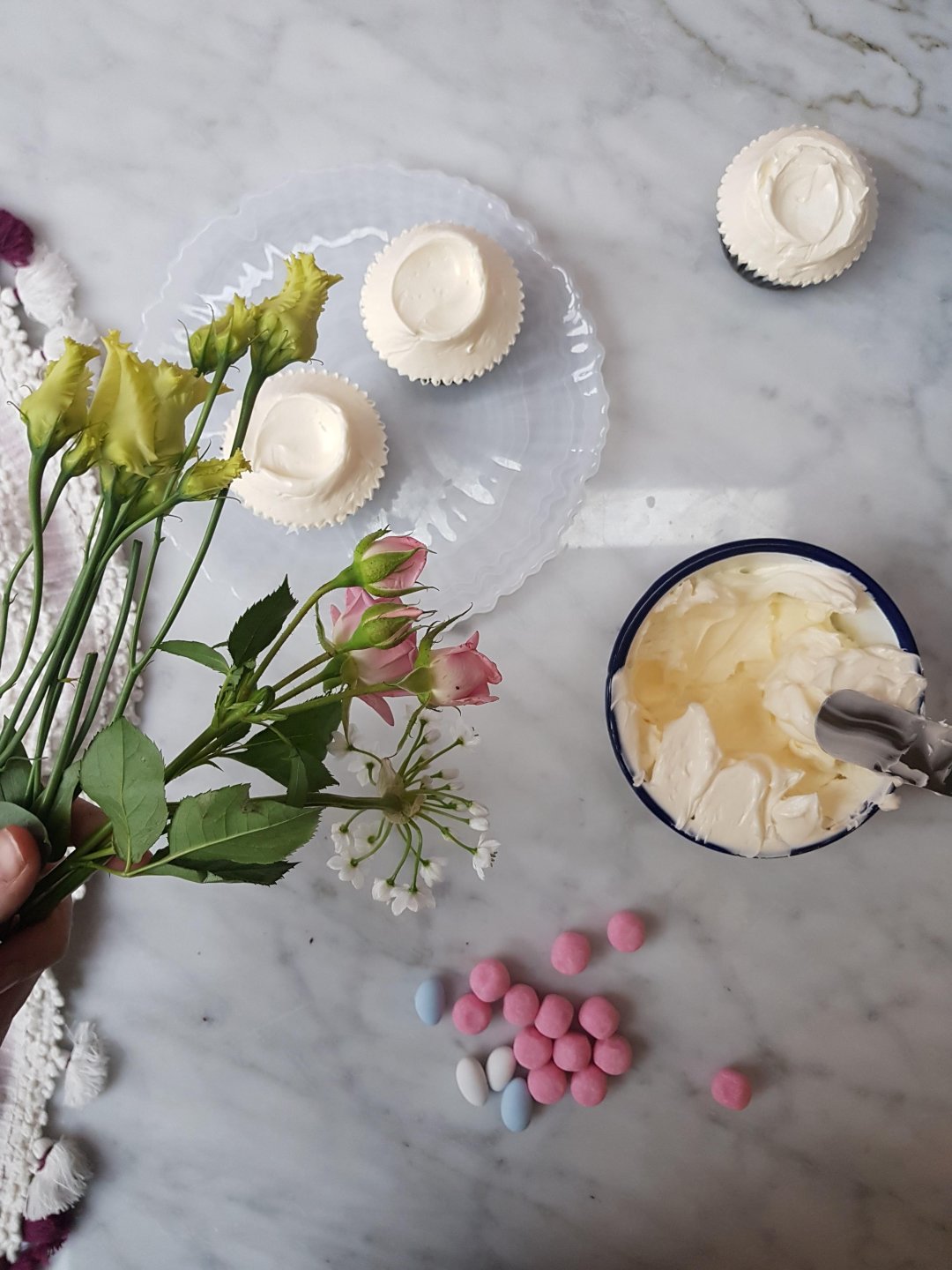 How it's made

Preheat your oven to 180˚C/Gas Mark 6.
Cream together the butter and sugar until very light and fluffy—approximately 4 minutes should do it. Then add the eggs and vanilla and beat on a slow speed, gradually increasing until just evenly incorporated.
Whisk together all the dry ingredients in a bowl. Add half to the batter, then the cream, then the remaining dry ingredients, keeping beating to a minimum.
Once you have a smooth even batter, gradually add the coffee. The mixture will be very wet, so beat slowly to incorporate.
If making a layer cake: divide the mixture between the two prepared cake tins and level out to the edges. Then bake for 30–35 minutes, or until a cocktail stick inserted in the centre comes out clean. Remove from the oven and leave to cool in the tins for 10 minutes before turning out on to a wire rack to cool completely.
If making cupcakes: fill your cupcake cases 2/3 of the way full and bake for 15 mins or until a cocktail stick inserted in the centre comes out clean. Remove from the oven and leave to cool in the tin for 10 minutes before transferring to a wire rack to cool completely.
Now it's time to move into the buttercream. Beat the butter alone for 4–5 minutes on high speed. Add the sugar, vanilla and cream and beat on a low speed to bring it together, then turn up and beat on high for another 2–3 minutes.
Now onto decoration. You can decorate your Easter cakes anyway you like. For my own, I used sour cherry buttercream for the main cake—spread between each layer and then to coat the cake.
I decorated it with foliage and mini chocolate Easter eggs, which you can make yourself or buy ready-made. For the cupcakes I used matcha and raspberry buttercream to ice, then shredded coconut coloured with edible gold lustre, pink sugar pearls or edible flowers to make nests, then chocolate Easter eggs (shop-bought or homemade).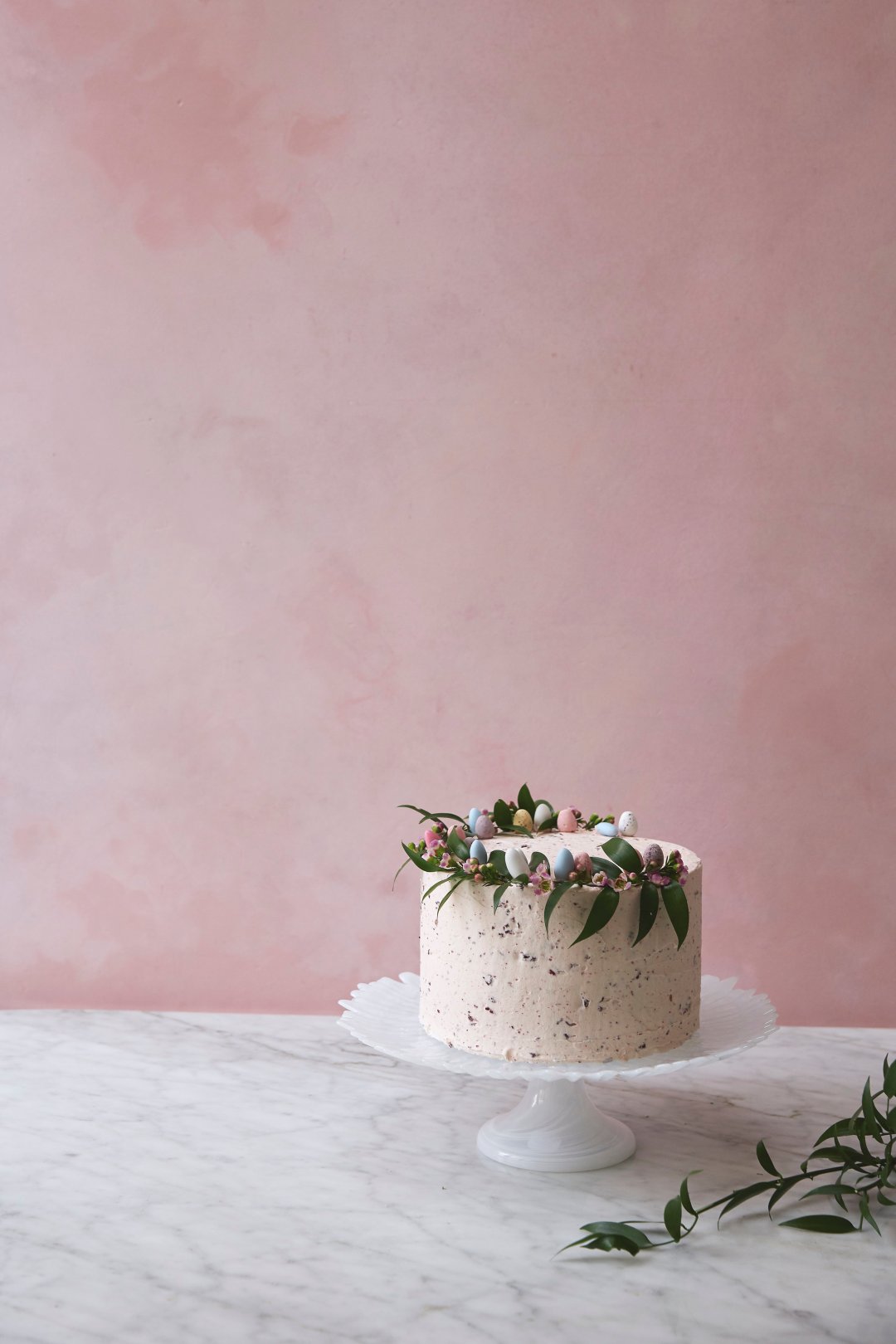 For more sweet treats, tuck into our blog's Create page.
Credits: All images by Philippa Langley @philippalangley, recipe by @lily_vanilli_cake