Who doesn't get to 4pm on a Thursday without craving a sugar fix? Not many of us. But every time we reach for the biscuit tin, we can't help but feel a tiny pang of guilt, so we've been on the hunt for a sweet high without the regrettable lows.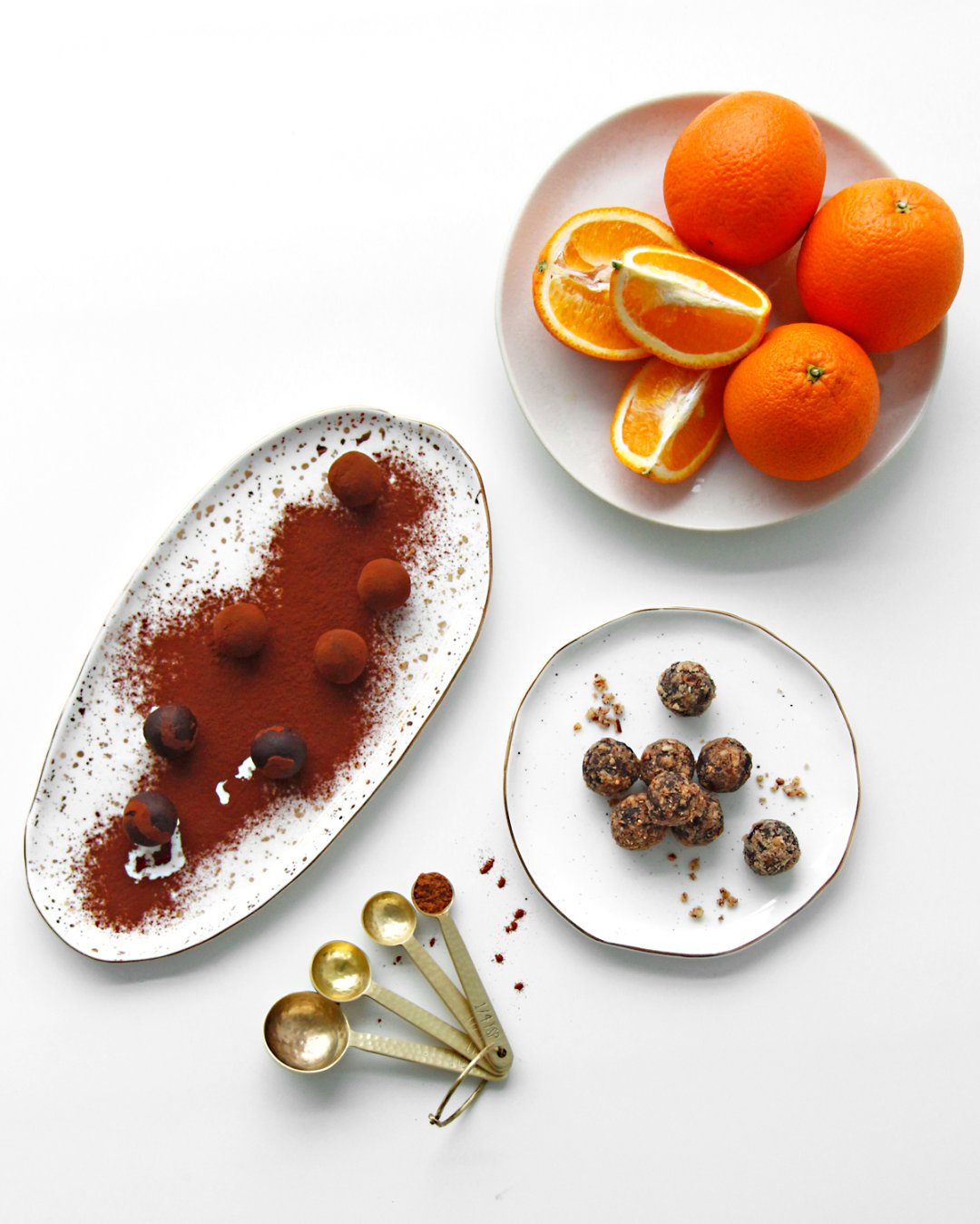 Enter Sarah Lemanski. Famous in her hometown of Leeds for her delicious and delectable patisserie Noisette Bakehouse, she's your go-to girl for all-natural, free-from sweet treats.
While visiting our Leeds store we asked (okay begged) Sarah to recommend a guilt-free treat and like the star that she is, she shared this yummy raw date and cocoa truffle recipe, free from gluten, dairy and egg. Trust us, they taste incredible.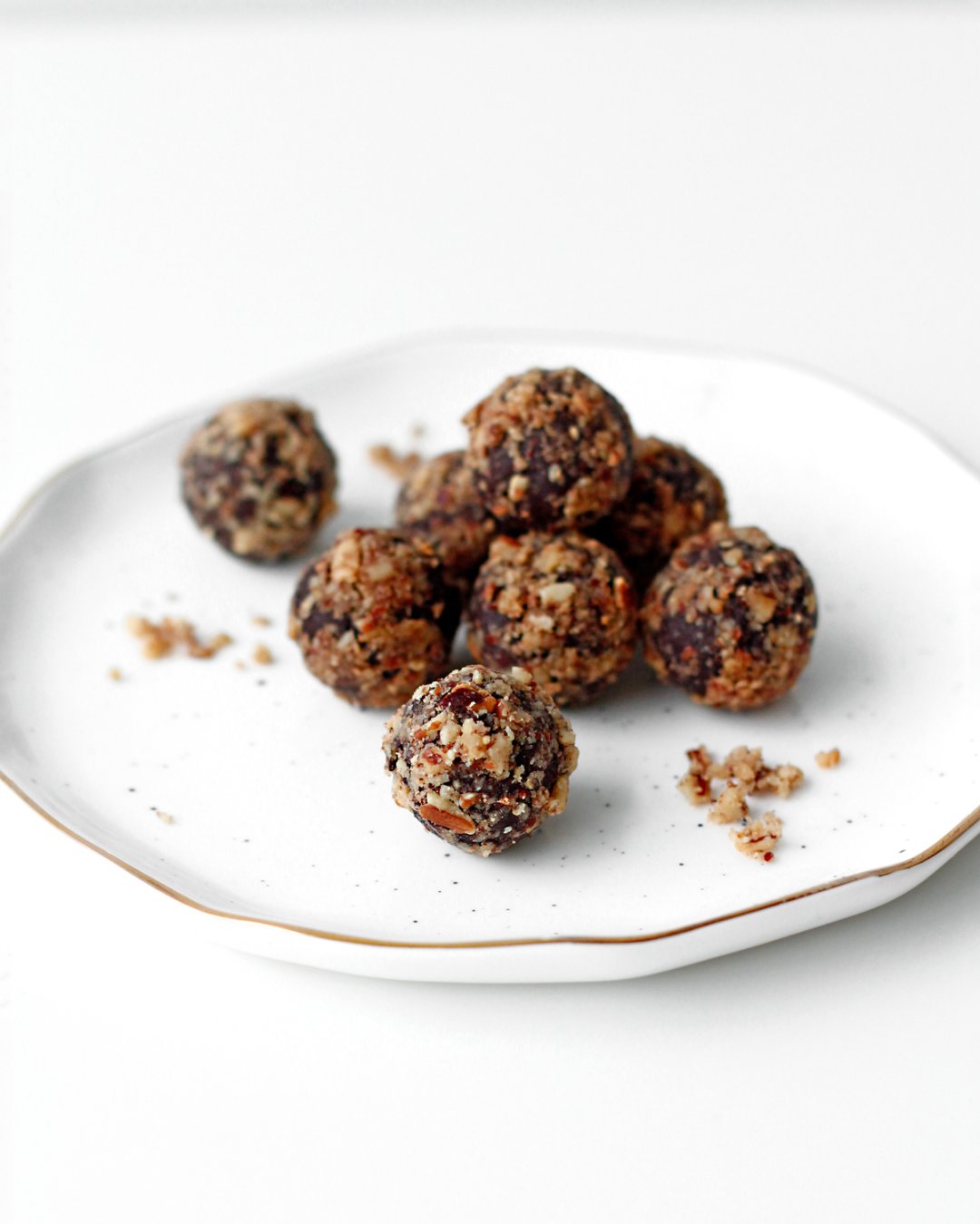 These raw date and cacao truffles are every bit as indulgent as a classic chocolate truffle which are rich in cream and dairy chocolate. We love to make them for perfect after-dinner petit fours or wrap them in a cellophane bag tied with ribbon to give as gifts.
- Sarah Lemanski, Founder of Noisette Bakehouse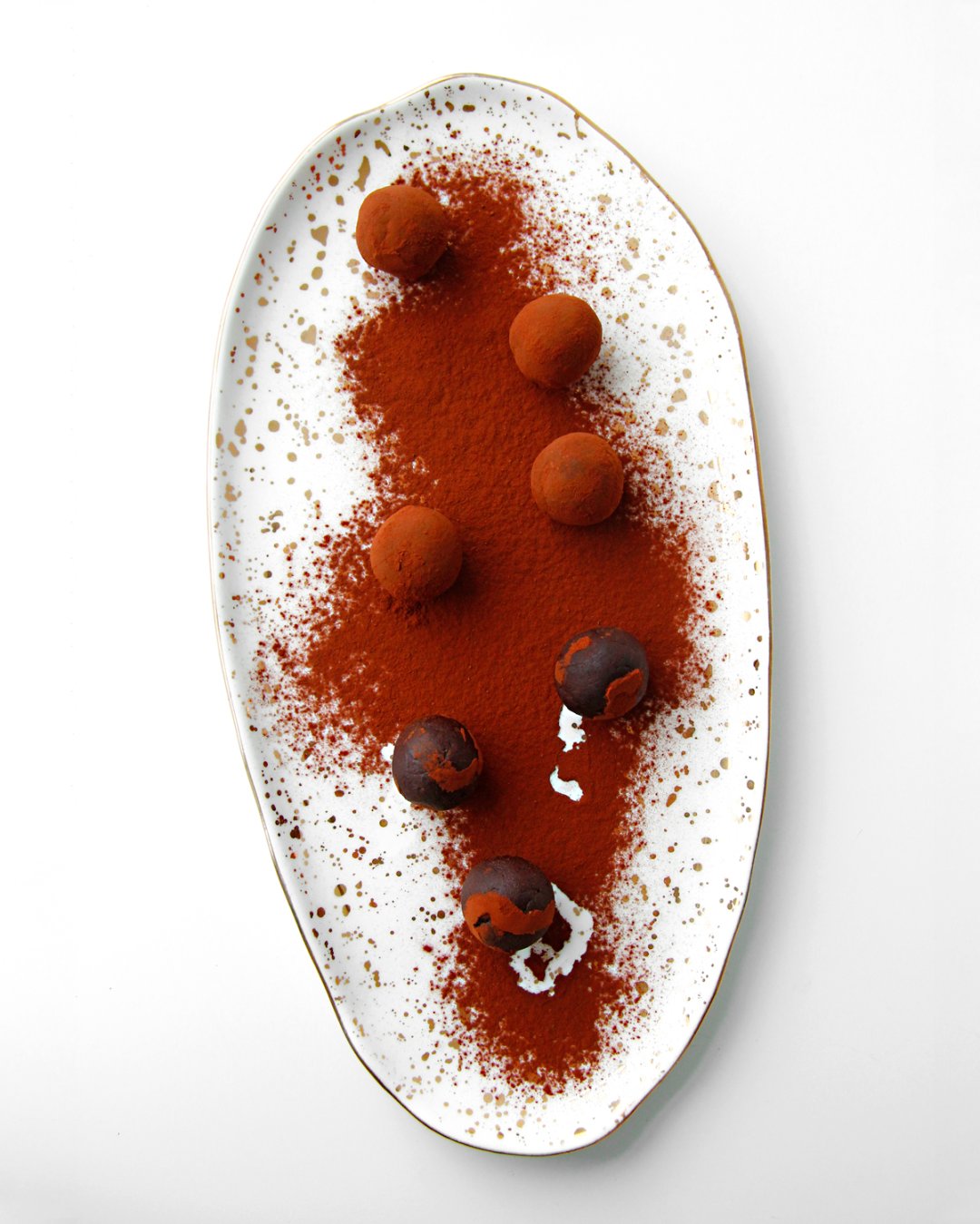 What you'll need:
Base recipe makes 40 Truffles
320g Medjool dates
60g melted coconut oil
60g cocoa powder
1/2 tsp flaky sea salt
1 tsp vanilla extract
For Rose Truffles
2 tbsp rose water extract
Cocoa powder or desiccated coconut
For the Orange Spiced Pecan Truffles
Zest of 1 orange
1 tsp cinnamon
Crushed toasted pecans
For the Peppermint & Cacao Nib Truffles
2–3 drops peppermint extract
Crushed cacao nibs
For the Almondine Truffles
1/4 tsp almond extract
Cocoa powder or toasted flaked almonds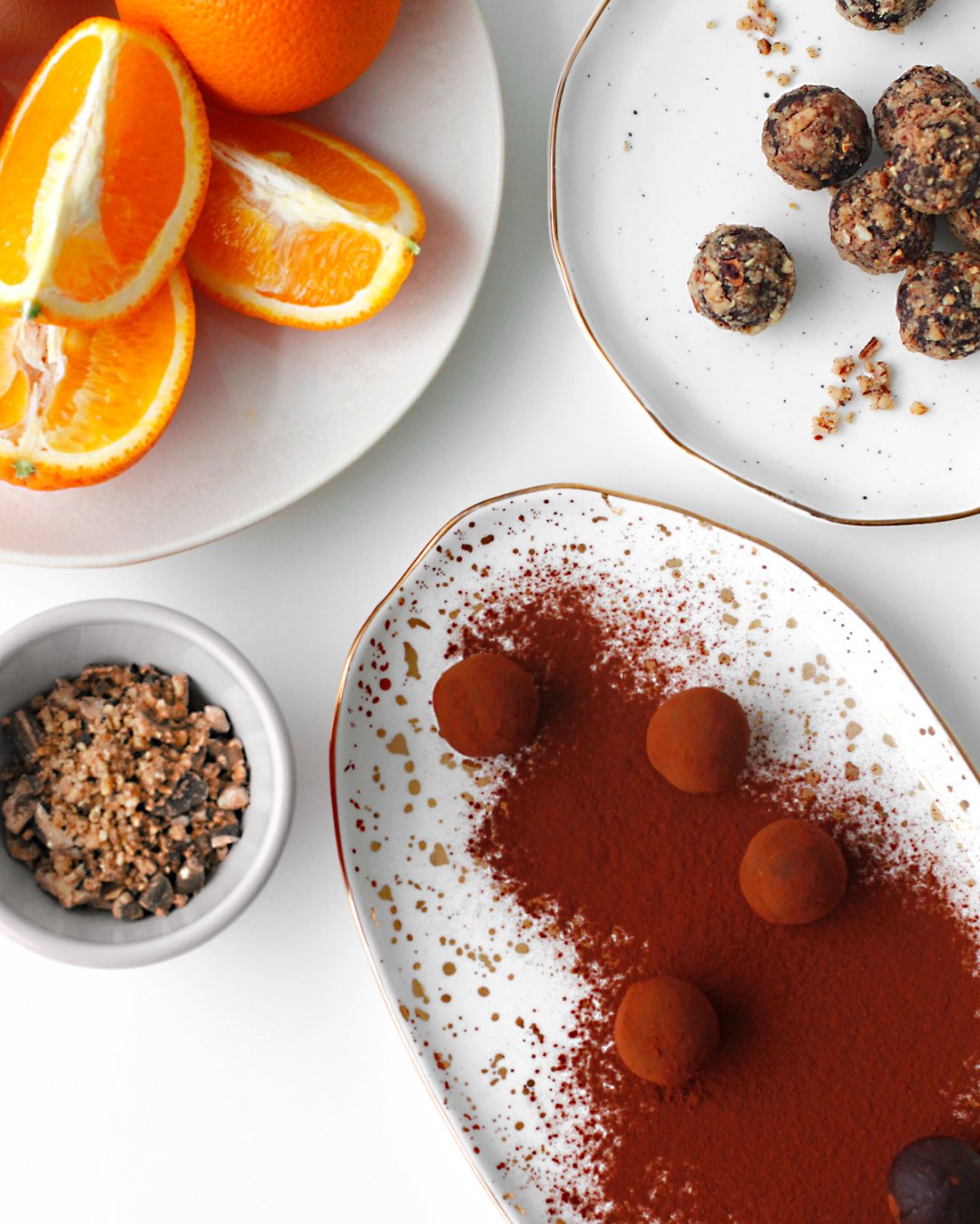 How it's made:
Place the dates into a food processor and blitz until completely smooth.
Add in the melted coconut oil and cocoa powder and blitz it all together.
Pick the flavouring of your choice along with the vanilla extract and sea salt and blend until perfectly smooth.
To firm it up, place the entire mixture in the fridge for 30 minutes.
Dust your hands with a little cocoa powder and scoop the mixture into small bite-sized truffles by rolling them between your hands.
Finally, roll each truffle in the cocoa powder, coconut, nuts or nibs.