What's your pre-night-out ritual? Soak and exfoliate? Nail polish and a quick spritz of something sweet? Or are you a quick curl-and-go kind of woman? Whatever your pre and post-party beauty mantras are, what with the wear and tear our skin and hair suffers through the party season, it's time to bring a little extra TLC to your regime this winter—along with some festive sparkle for good measure.
To help give your skin that little bit of extra love, we've rounded up our best-smelling and most-nourishing pampering products. Whether you're gifting yourself or someone else, from face mists to masks, scents to serums, here's our favourite Christmas beauty products, guaranteed to bring joy to every face.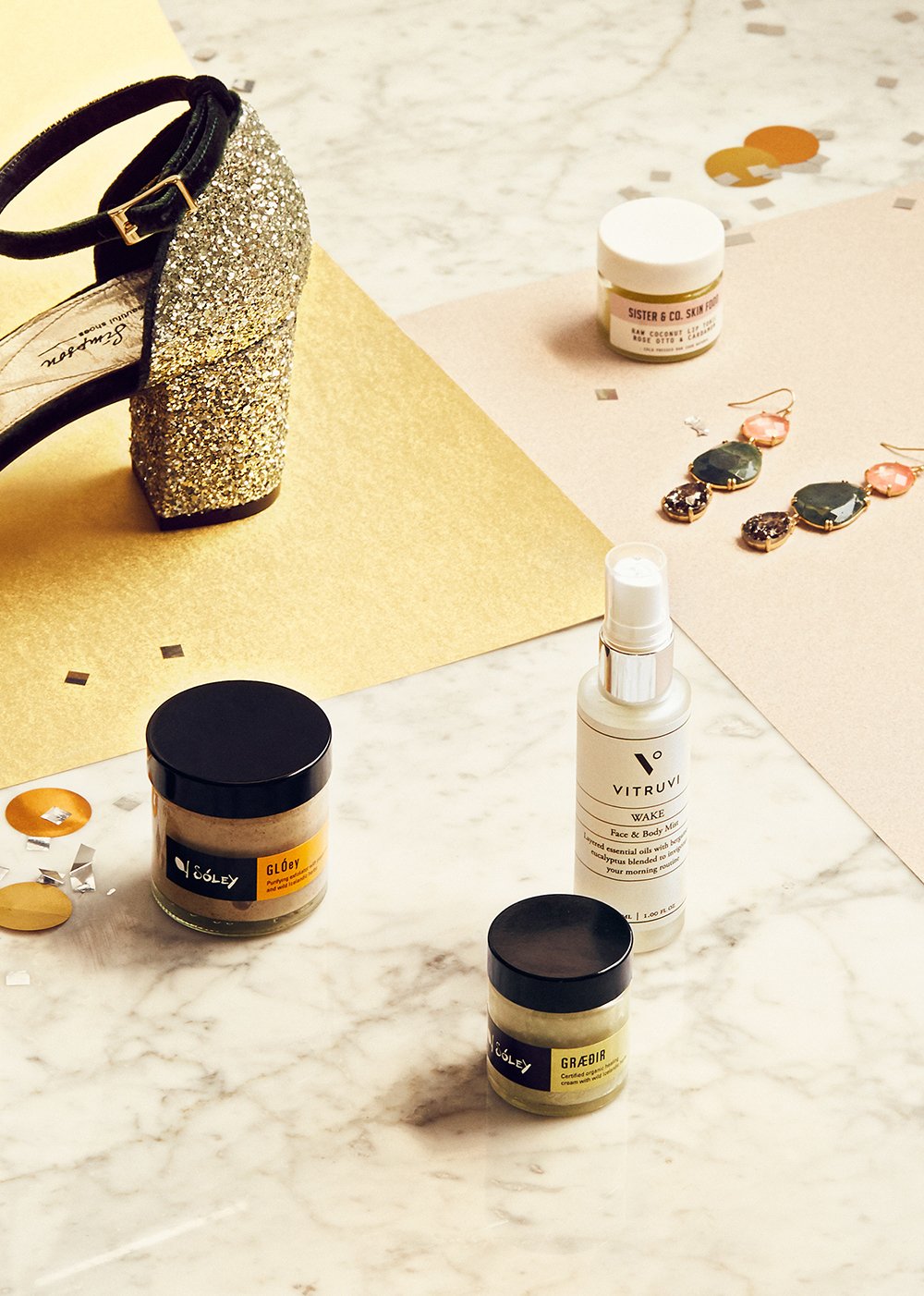 Save face
Here's the scenario: you've been well acquainted with a champagne flute recently. At the office 'do, at Christmas eve drinks or on New Year's Eve, maybe you could have done without that last drink—and you've woken up to find your skin feeling dehydrated/tired/a bit unhappy.
Luckily for you, a morning spent steaming in the shower with our most-loved exfoliator GLOey—yup, the clue's in the name—followed with a generous helping of GRAEDIR's organic healing cream (which works on everything from eczema to puffy eyes) can work miracles on your skin. Not exaggerating at all.
Alternatively, do your damage control the night before. After you've taken your make-up off, give your face a cooling spritz of Vitruvi tonic to hydrate and soothe your skin—and yourself—to sleep.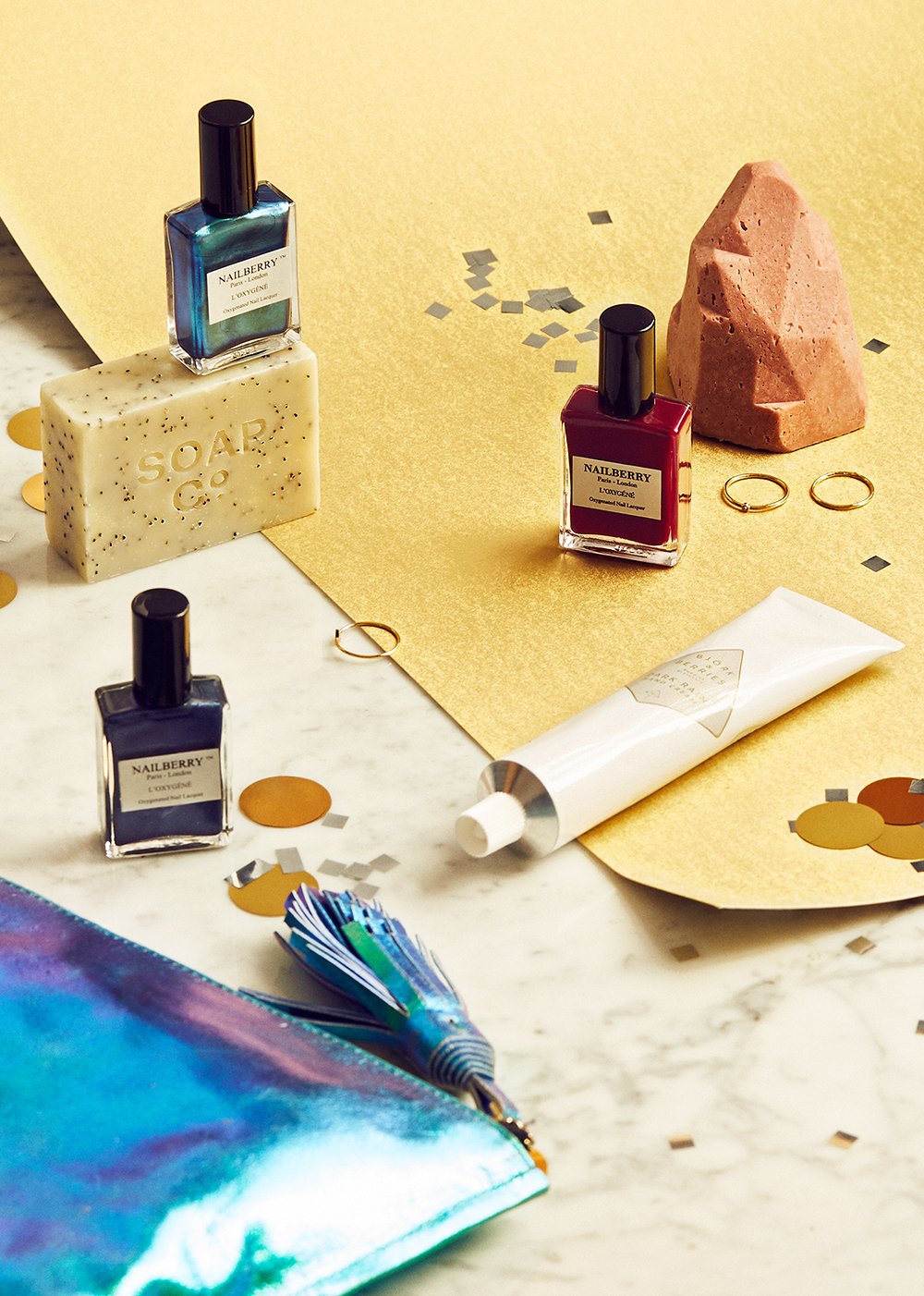 Have to hand it to you
No time for a manicure? No problem. Our newest Nailberry polishes are the next best thing—or even better, dare we say. Line these jewel-toned beauties up on your desk and give yourself a lunch-hour paint job to spruce up your talons time for the office party.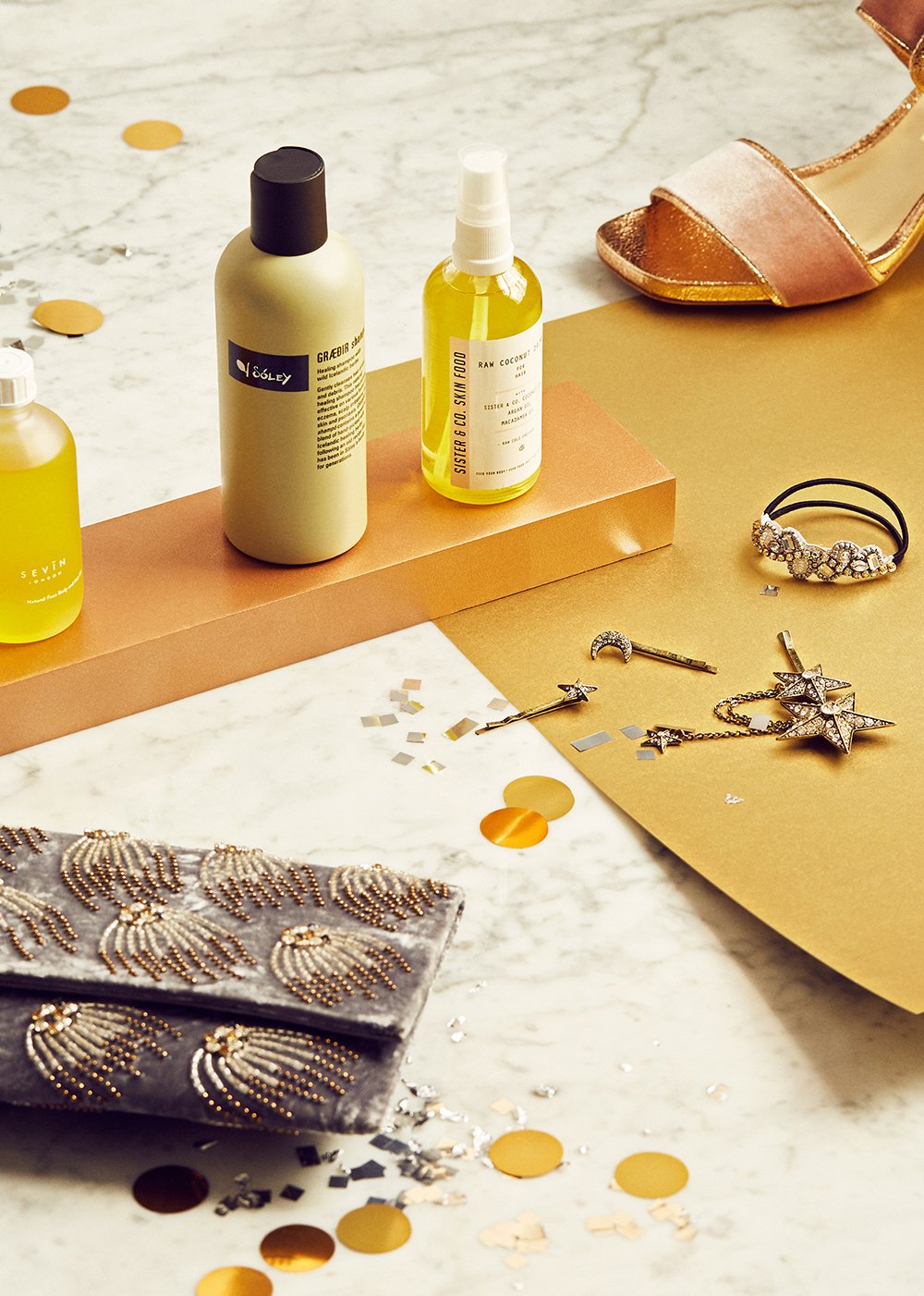 Let your hair down
Wash, dye, dry, straighten, curl—repeat. We put our locks through a lot at the best of times, and what with all the festivities that come with this time of year—let alone the cold weather—our hair comes under more strain than usual. So, between the cocktails and champagne, make sure you take the time to give your hair some TLC.
We recommend any of our nourishing hair oils, all brimming with the highest grade of natural enriching ingredients. Not only will they deeply condition your crown, they also smell heavenly.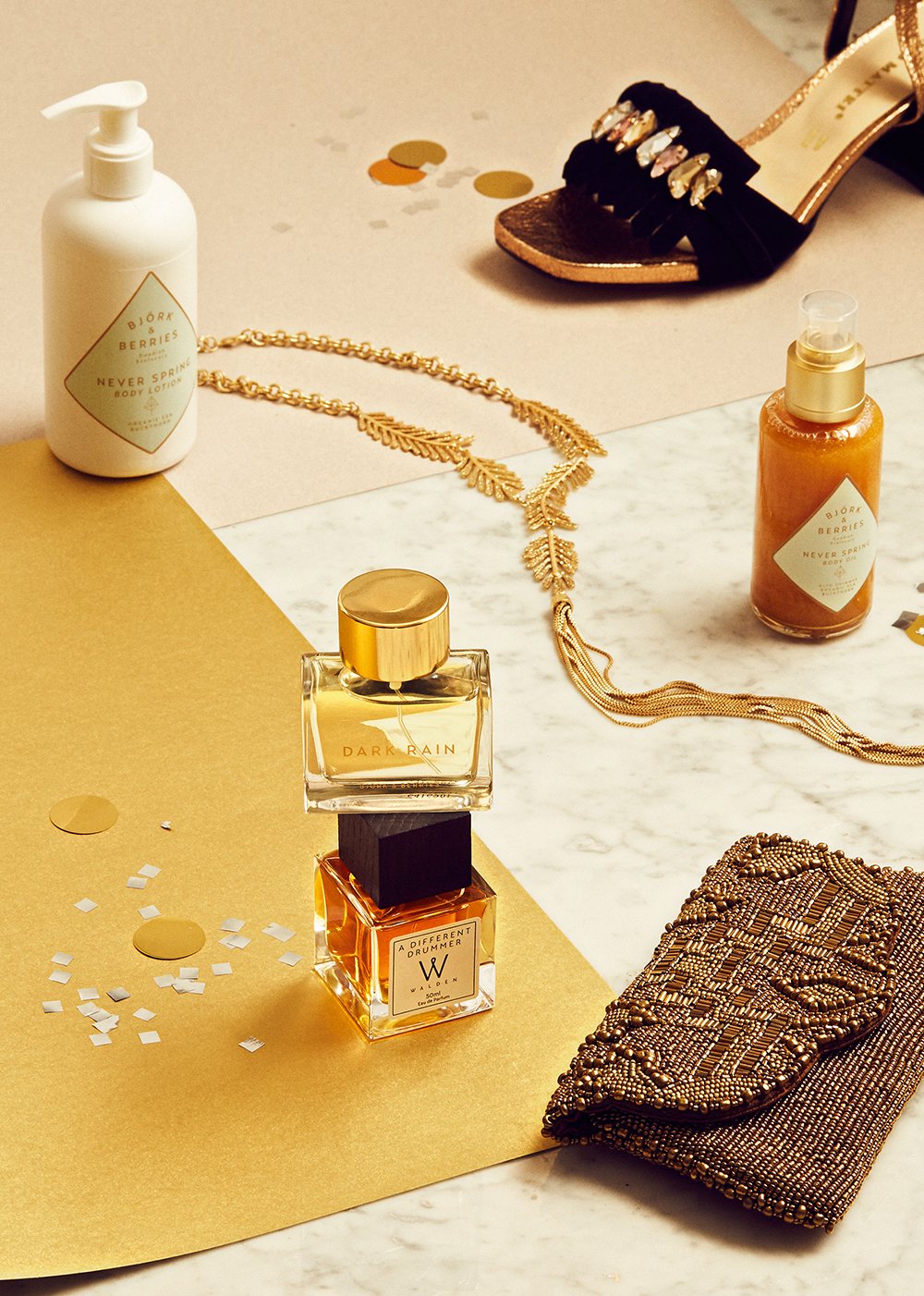 Spritz to finish
It's true that an evening outfit isn't complete without your fragrance. Our signature scents, Dark Rain, A Little Star-Dust, A Different Drummer featuring notes of sandalwood, vanilla, pepper and jasmine really are something else. A spritz on the wrists and behind the ears will linger long after you've left the party.
Not ready yet? Find Christmas beauty gifts for you and yours here.