We've all eaten last night's pizza for breakfast at some point. But what if we want to take this (naughty) treat from solitary snack to fully-laid and refined breakfast spread?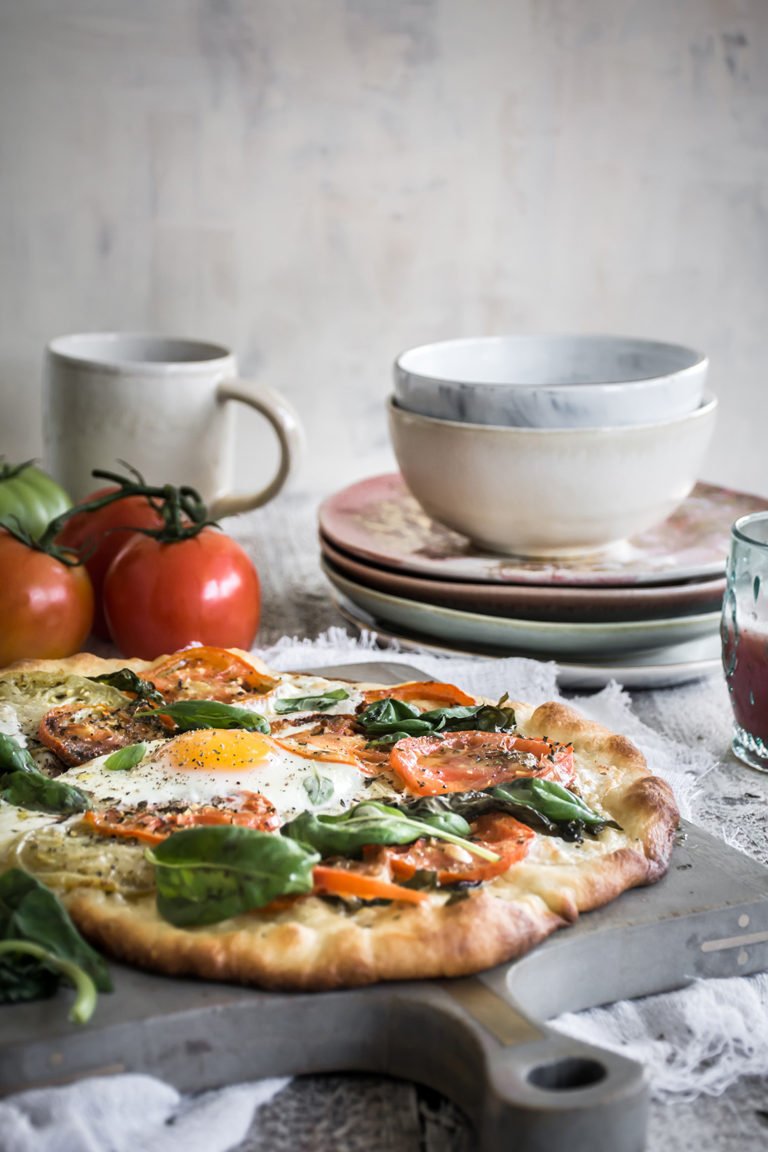 Using just a couple of ingredients, blogger Regan Baroni made this fresh, egg-topped breakfast pizza, just for us and you. Pair it with a glass of her homemade juice and a few favourites from our spring dinnerware collection to really make it shine.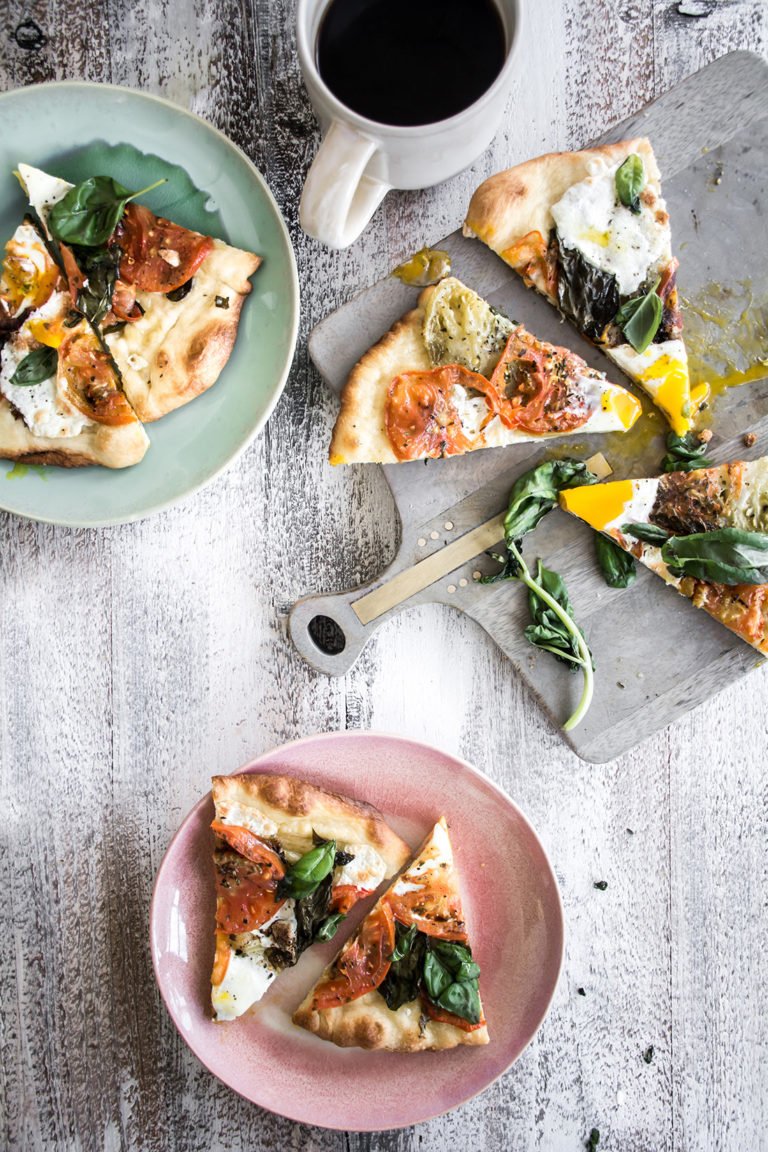 For the Spring Caprese Breakfast Pizza
What You'll Need
1 batch of fresh pizza dough
2 or 3 tomatoes, thinly sliced
Extra-virgin olive oil
Salt and freshly ground pepper
Basil leaves
Dried oregano
Fresh mozzarella, torn into pieces
2 eggs
How It's Made
Preheat oven to 230°C/450°F/Gas Mark 8 and place a pizza stone on the middle rack; allow to heat for 45 minutes to one hour.
Place sliced tomatoes on a baking sheet lined with parchment paper; drizzle with olive oil and sprinkle with salt, pepper and a pinch of oregano. Roast for 10 minutes, remove from oven and set aside.
Roll out the pizza dough to desired thickness and shape, then place on preheated pizza stone lined with parchment paper. Lightly brush the dough with olive oil and layer roasted tomato slices, mozzarella and torn pieces and whole leaves of basil.
Bake pizza for 5 minutes, then remove from oven and crack eggs on top. Allow pizza to bake for another 8 minutes for runny eggs or 10-12 minutes if you prefer them more firm. Cool for 5 minutes before slicing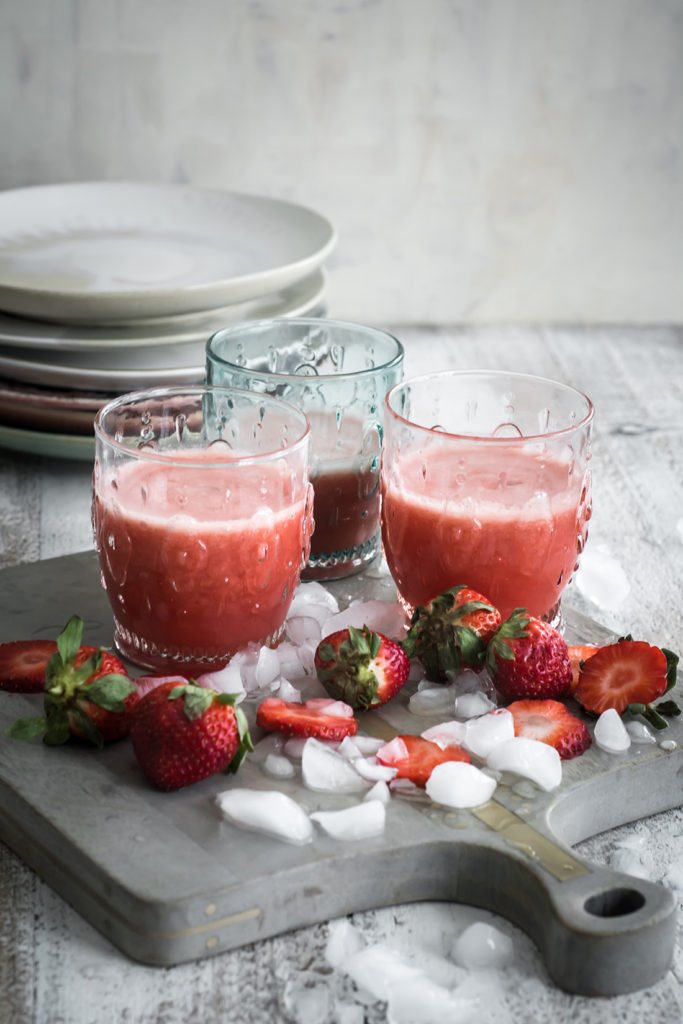 For the Strawberry-Orange Juice
What You'll Need
2 cups orange juice, pulp free
2 cups fresh strawberries
10 ice cubes
1 teaspoon sugar
How It's Made
Combine all ingredients in a blender and blend until smooth.
Add more sugar to taste and serve chilled. (Or, for an extra-tasty mimosa, top off with Prosecco!)
Planning a brunch gathering? Setting the table becomes a breeze with these spring-ready new arrivals.