Between the post-Christmas pinch and the winter weather wreaking havoc on our skin, a relaxing day at the spa has never looked so good—or so expensive. Which is why we've created an edit of our most fragrant, skin-nurturing products so you can get that spa glow at home (and for half the price).
So, put your phone on do not disturb, light some candles and spend an afternoon with our on-par-with the-spa beauty products to soothe your skin back to heath—and pretty up your bathroom shelf.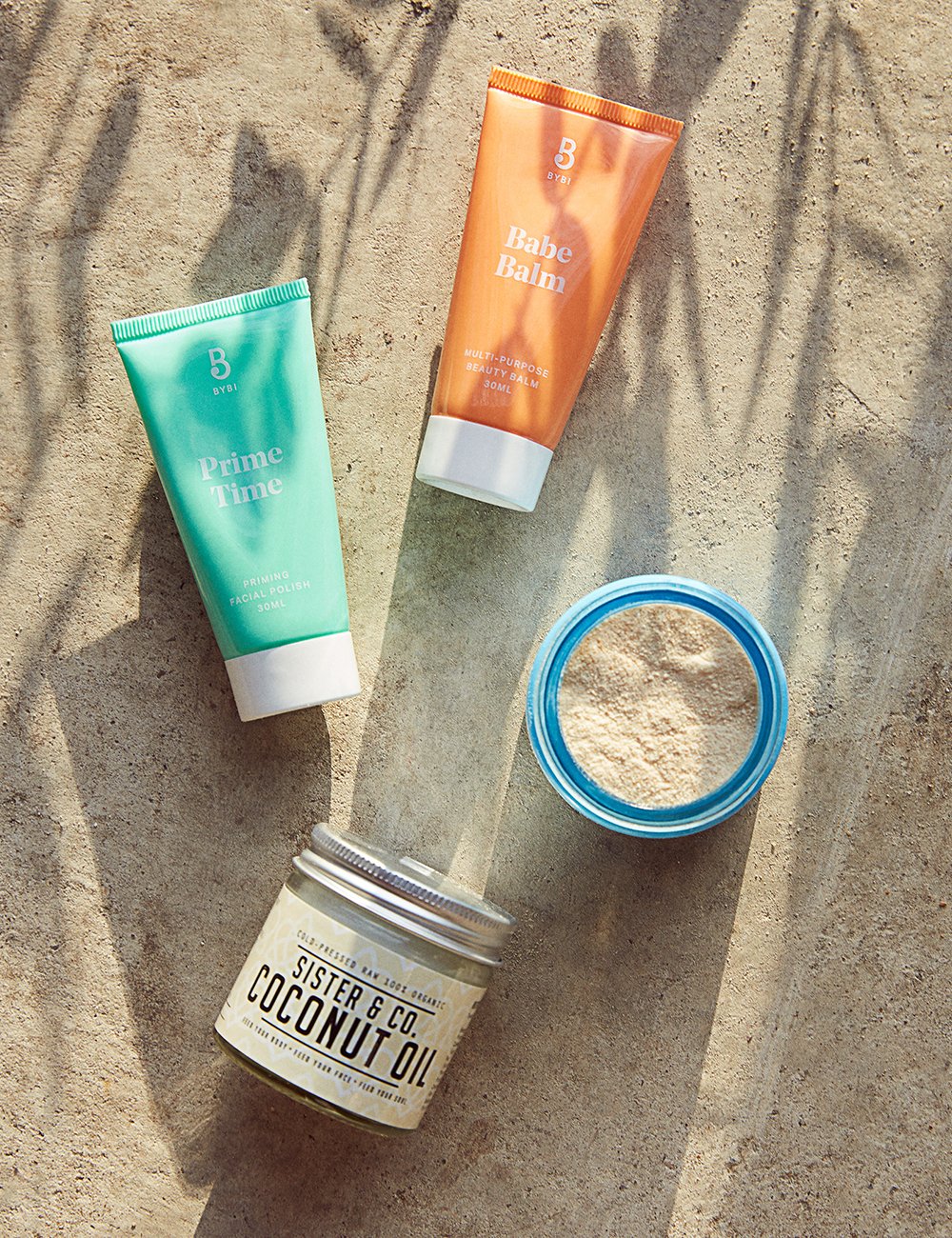 Scrub up
Give dry, dull skin an instant radiance boost with our sweet and creamy face polishes and scrubs. The combination of fruit enzymes, apple and pineapple acids, and allatonin works to polish away dead skin cells to reveal smoother, softer and brighter skin. Our best beauty buy, Prime Time, primes the skin (clue's in the name) to better absorb the nutrients in your serums, toners and moisturisers, so you can get the best out of your routine. Beat that, £60 facial.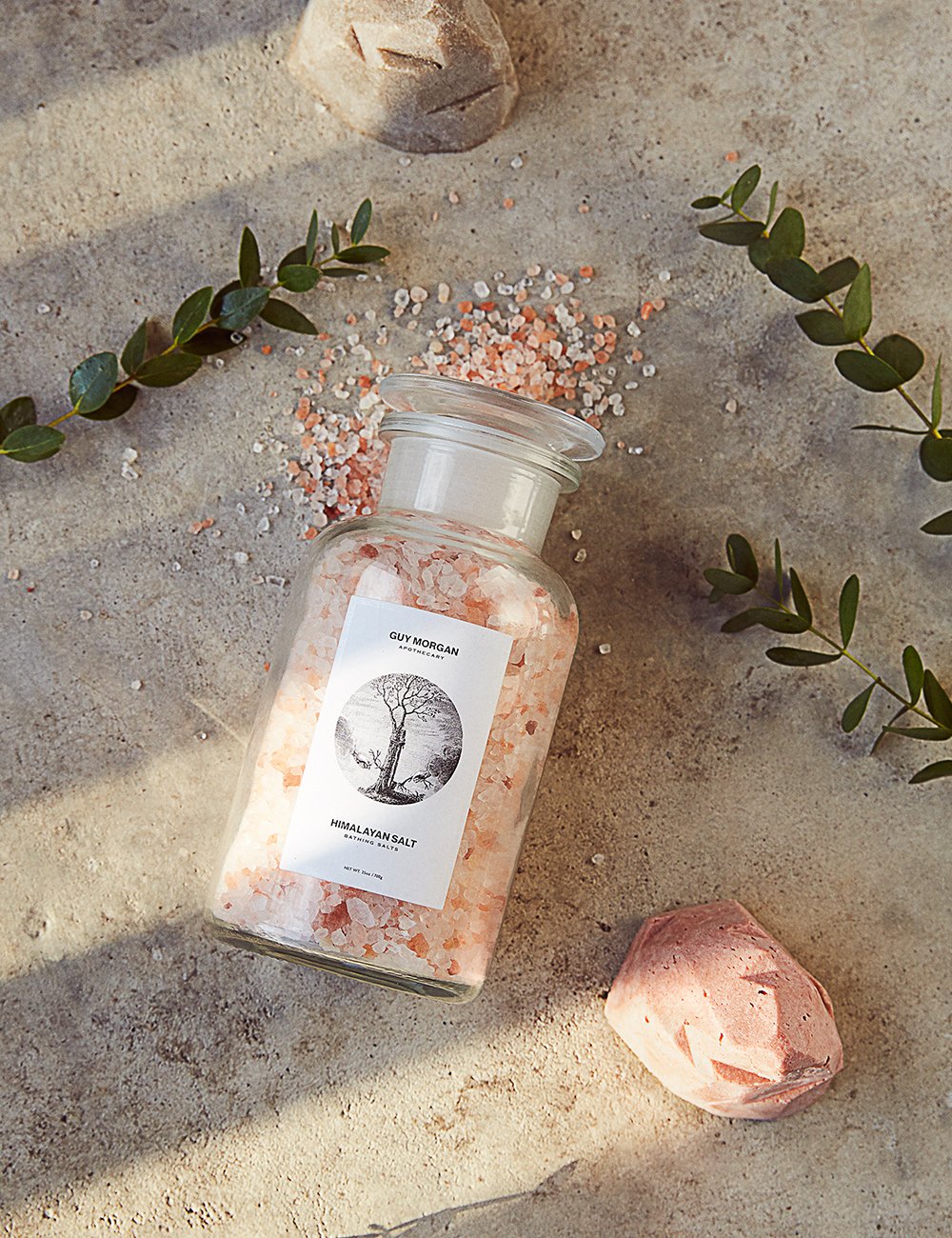 Soak up
The candles are lit. Hot steam rises out of the bath as fluffy clouds of lather float along the surface. The not-too-sweet Himalayan salts have turned the water translucent. Rich with lavender, rose geranium and chamomile, sprinkling a handful of these in your tub will turn bath time into the ultimate pampering experience.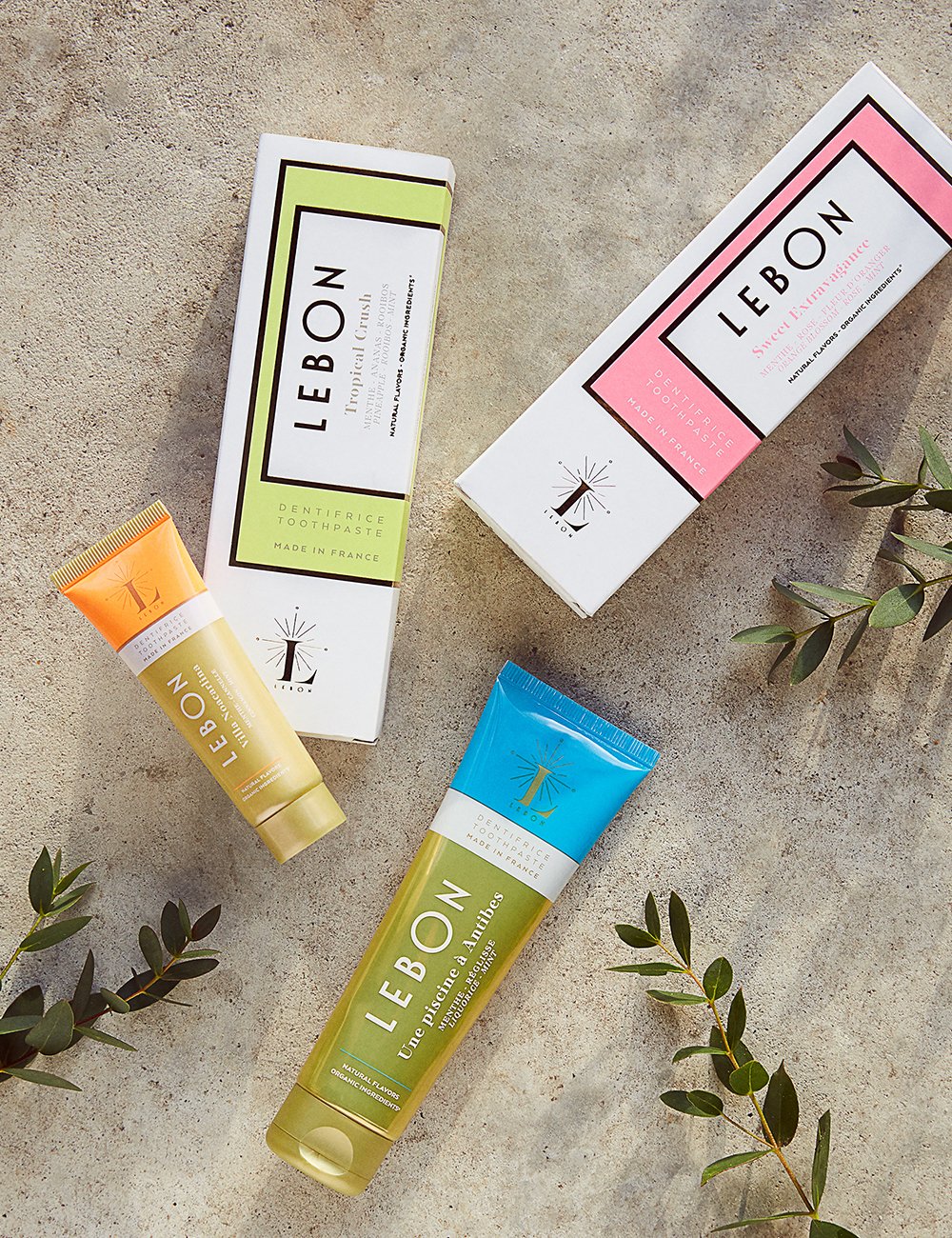 Brighten up
If you've gone a little overboard on the red wine this Christmas, then look for toothpaste that'll give your smile a little extra TLC. Flavoured with liquorice, cinnamon spice and all things nice, these fresh and delicious toothpastes from Lebon are all organic, vegan and will look so stylish sitting on your sink.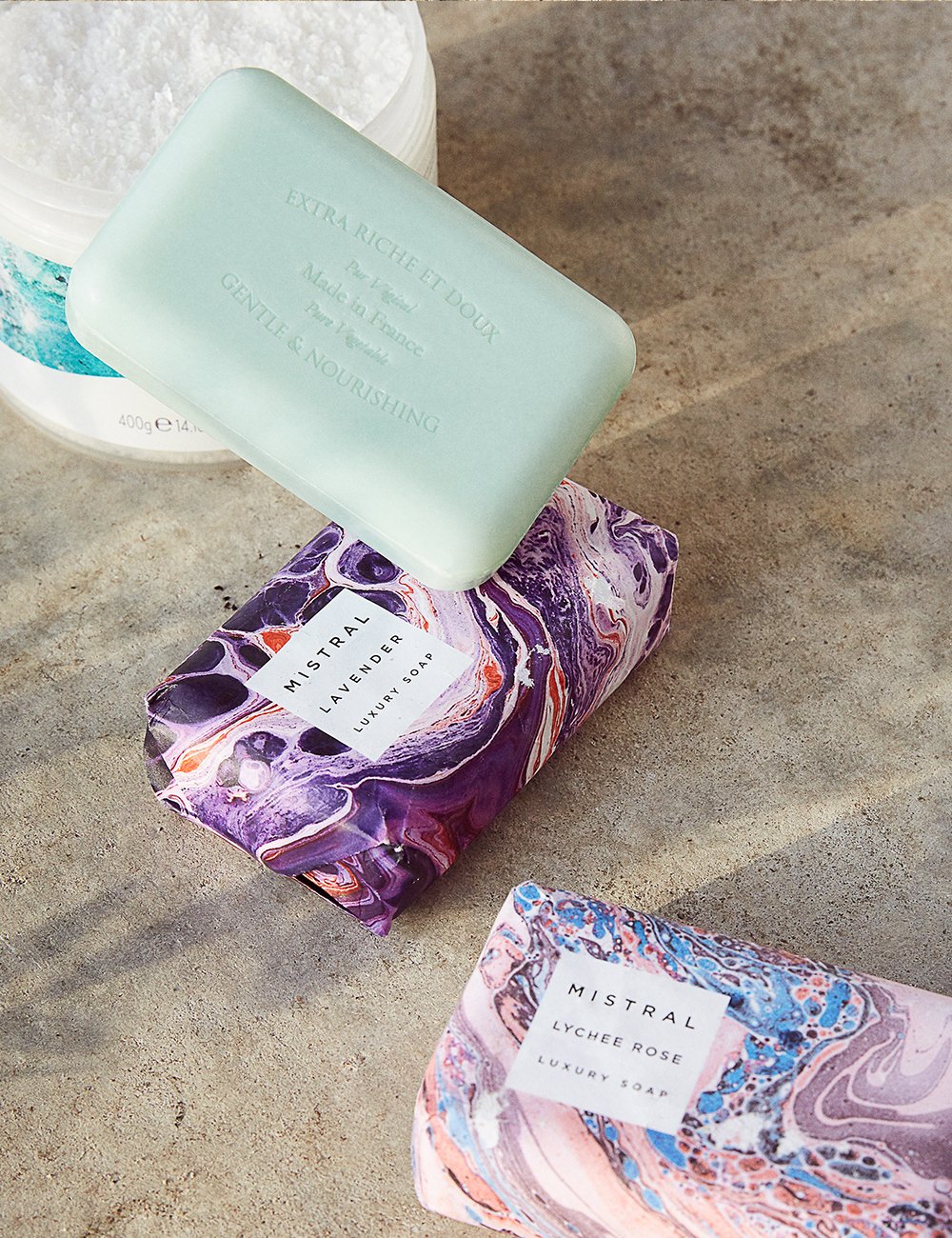 Wash up
With its hand-crafted credentials and dreamy marbled packaging, the deliciously aromatic Mistral bar turns simple soap into a bathroom centrepiece. With mesmerising scents of lavender, lychee rose, citrus, mint and lemon, and soft suds that won't dry your skin, these ultra-Instagrammable, French-made fancies will let you soak in style. We can't wait to line all up all three along our bathroom shelf.
Find more lotions, potions and fragrances to complete your spa day here.