Often we're so focused on bundling up when September hits that our workwear chic can start to suffer. Jumpers and jackets are important, yes, but let's mix it up. Have you thought about popping a tailored jumpsuit over that sweater in the morning? Or opting for a dose of metallics or a rich-toned, striped blouse?
From traditional heritage checks and romantic florals, to modern high-shine finishes, the working wardrobe can really be your oyster, but which styles should we be coveting in our quest for workplace perfection?
We asked our personal stylist Gemma F. to pick out and style up this season's best workwear.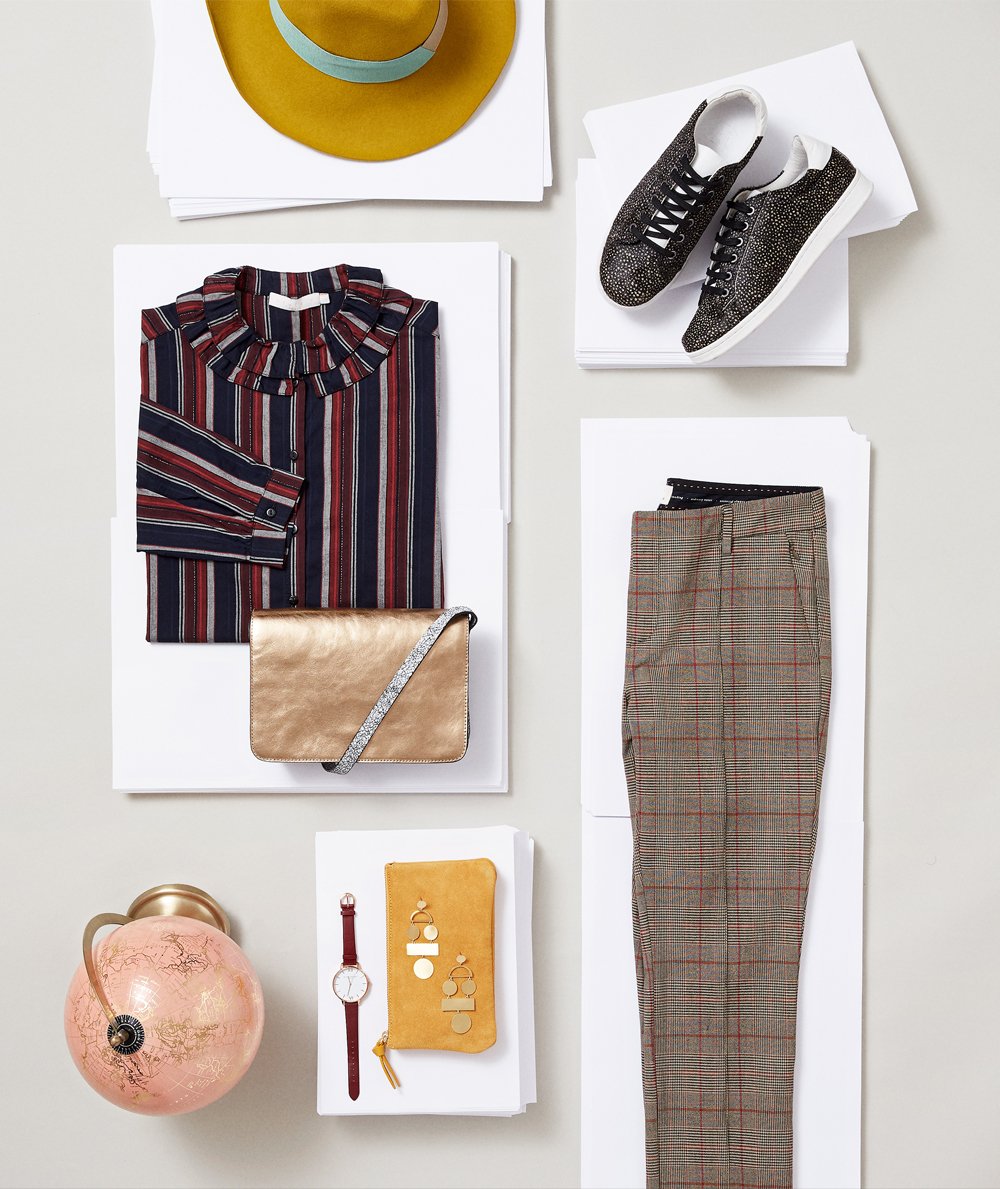 ''Checks and striped tailoring are workplace mainstays we see year in and year out which makes them a good investment, but I like to take check pieces away from the 'uniform' look and towards a more devil-may-care feel by creating some clash with mismatched patterns—stripes for instance.
''Start with checked trousers, then layer on some extra pattern with a dark, richly hued blouse. Top this outfit off with a pair of minimal trainers, it's the best look for errand-running around the city.''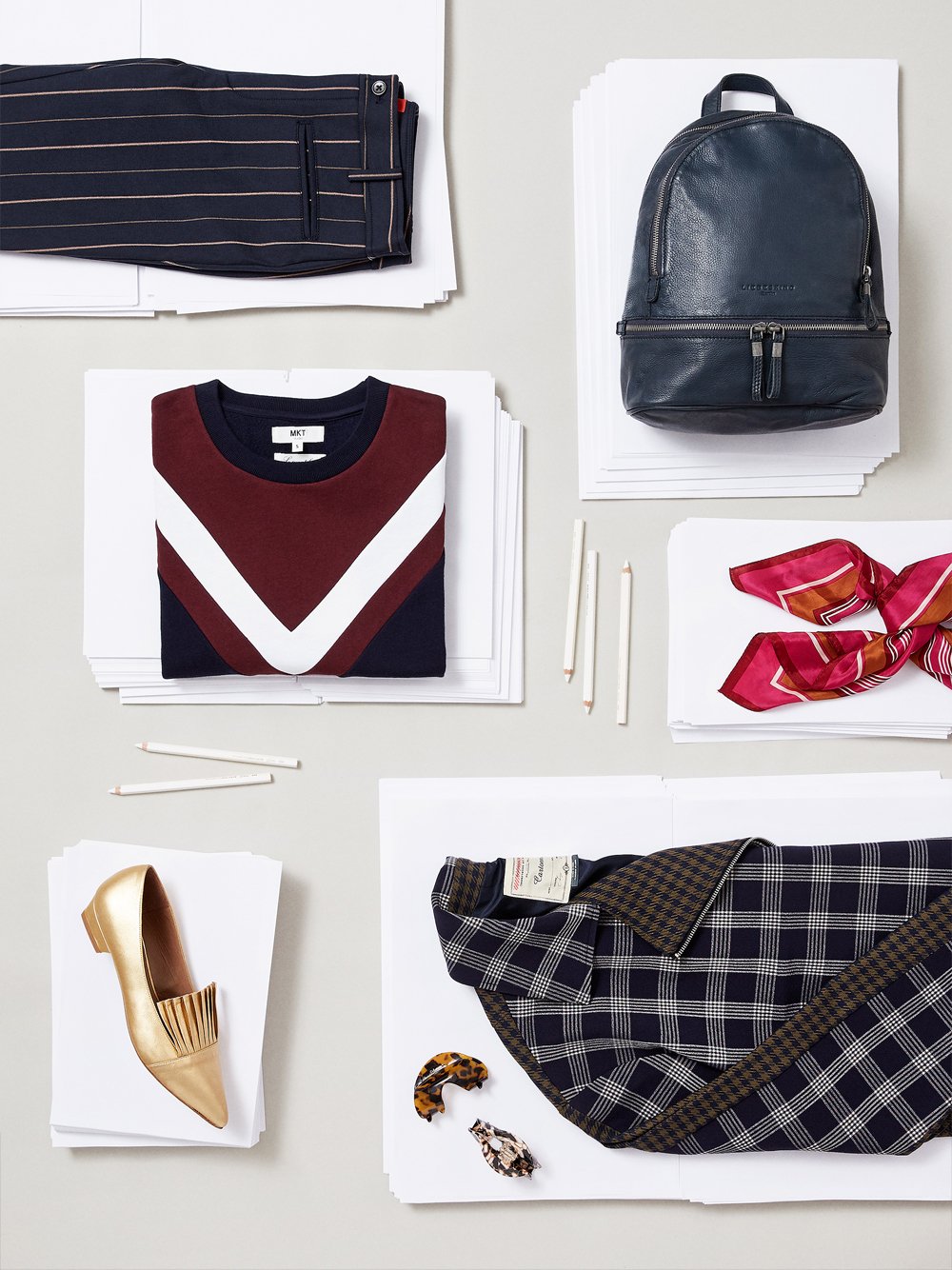 ''Sports-inspired pieces are not going anywhere this autumn, or anywhere ever, if I have my way. They're easy, comfortable, and whether you stick with a single sporty piece like a striped knit or go top-to-toe American college vibe, you end up with a very strong look.
''Style with a sleek, back-to-school backpack and add tailored trousers. Gold brogue-inspired flats make the overall finish more grown up.''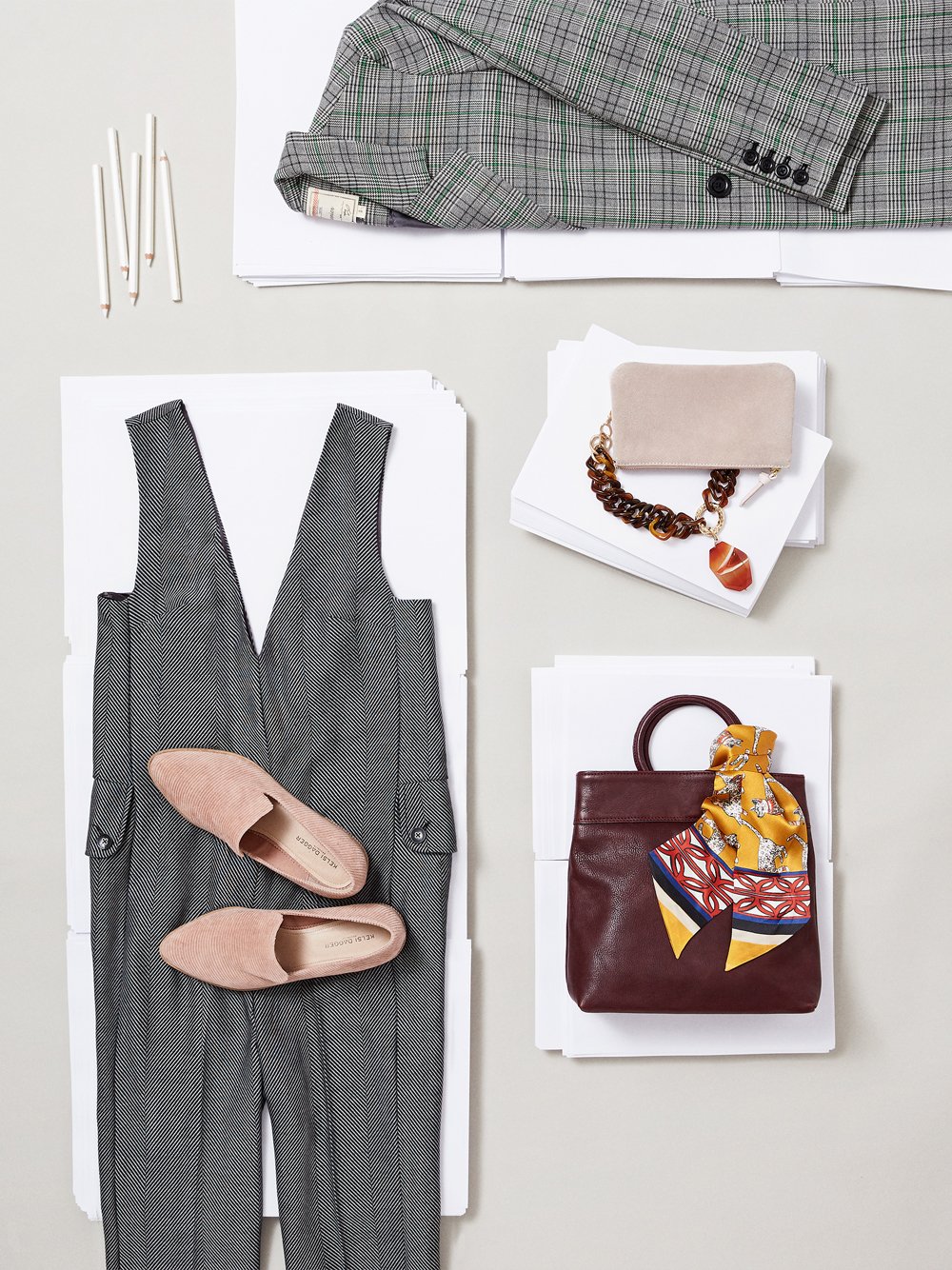 ''I call it the onepiece wonder. A smartly tailored jumpsuit is great for shaking up the workwear wardrobe. They're perfect for layering, with blouses, t-shirts or knits—a sleek, grey option will make sure you look polished no matter what you wear underneath, they're that versatile.
''A grey palette works well with pops of pastel. A soft pink shoe here, a silk scarf there. Top it all off with a checked jacket and you're good to go.''
Looking for off-the-clock autumn inspiration? Check out our New Arrivals for knits, dresses, outerwear & more.