So, summer came and went, leaving us with longer nights, falling leaves and a misty atmosphere that's perfect for autumn's most romantic trend: dark florals.
Our new floral collection has us welcoming autumn with open arms. The drama of busy blooms and buds creeping over floaty black fabrics have created the most striking seasonal looks.
To prepare your wardrobe for the new mood, we've gathered our freshest floral picks, from blouses and dresses, to jackets and accessories, setting your autumn wardrobe up for a full flourish, even in autumn.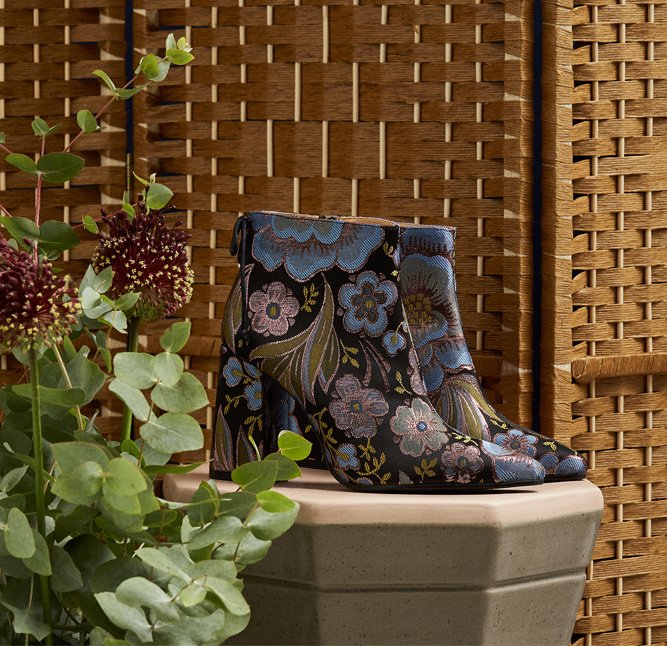 Botanical Boots
The easiest way to wear florals is to accessorise with them, and what better way to accessorise for autumn than with a trusty—yet updated-pair of ankle boots? If you're a die-hard denim fan, you'll love these brocade beauties; light wash, raw-hem jeans will make that iridescent sheen really pop—and make them appear appropriately pared-back for the office and off-duty errands.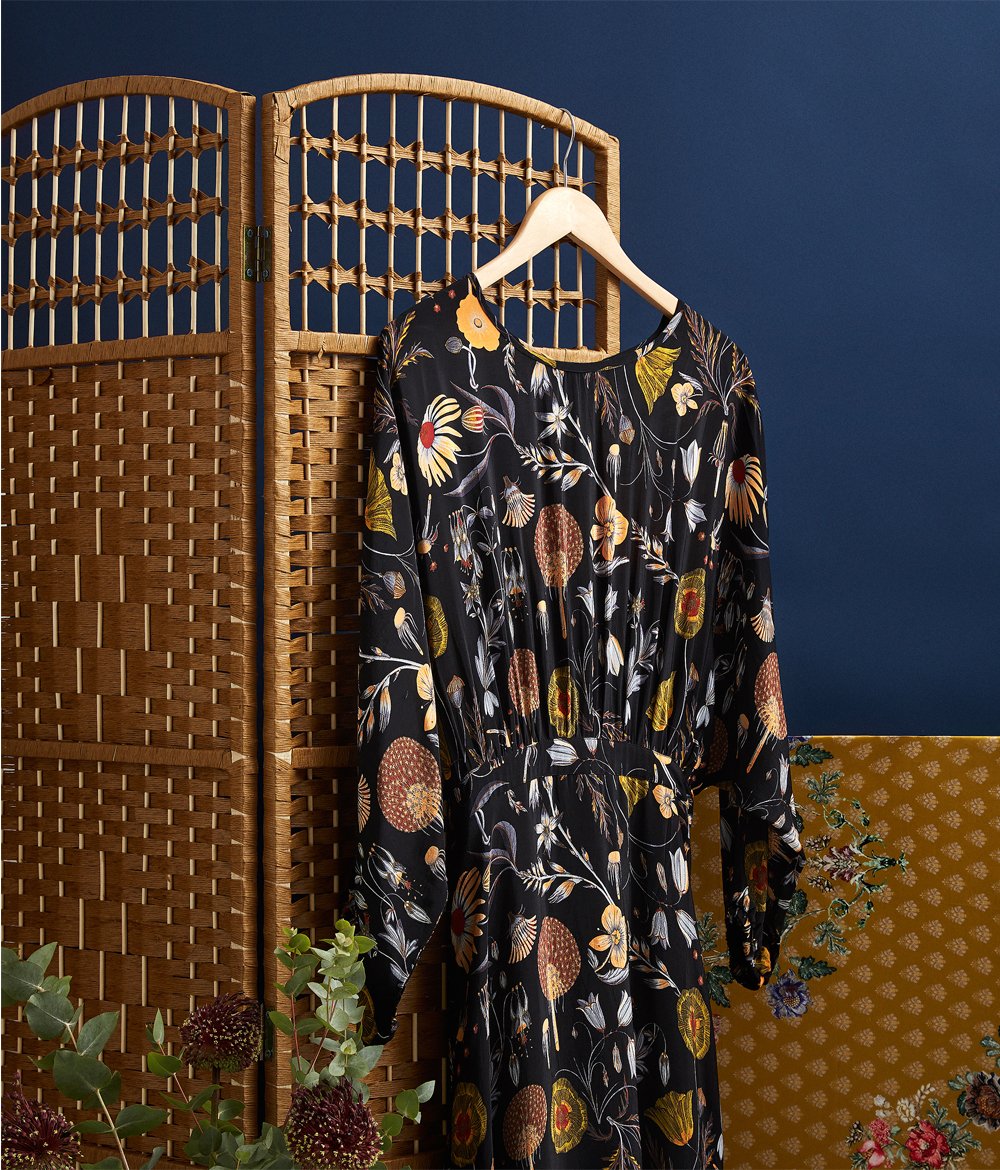 Debutante Dresses
Edgy yet feminine, there's no denying the power of a moody floral maxi dress. Ideal for evenings, wear with a tough-girl leather jacket at the bar, or an elegant longline coat for added intrigue.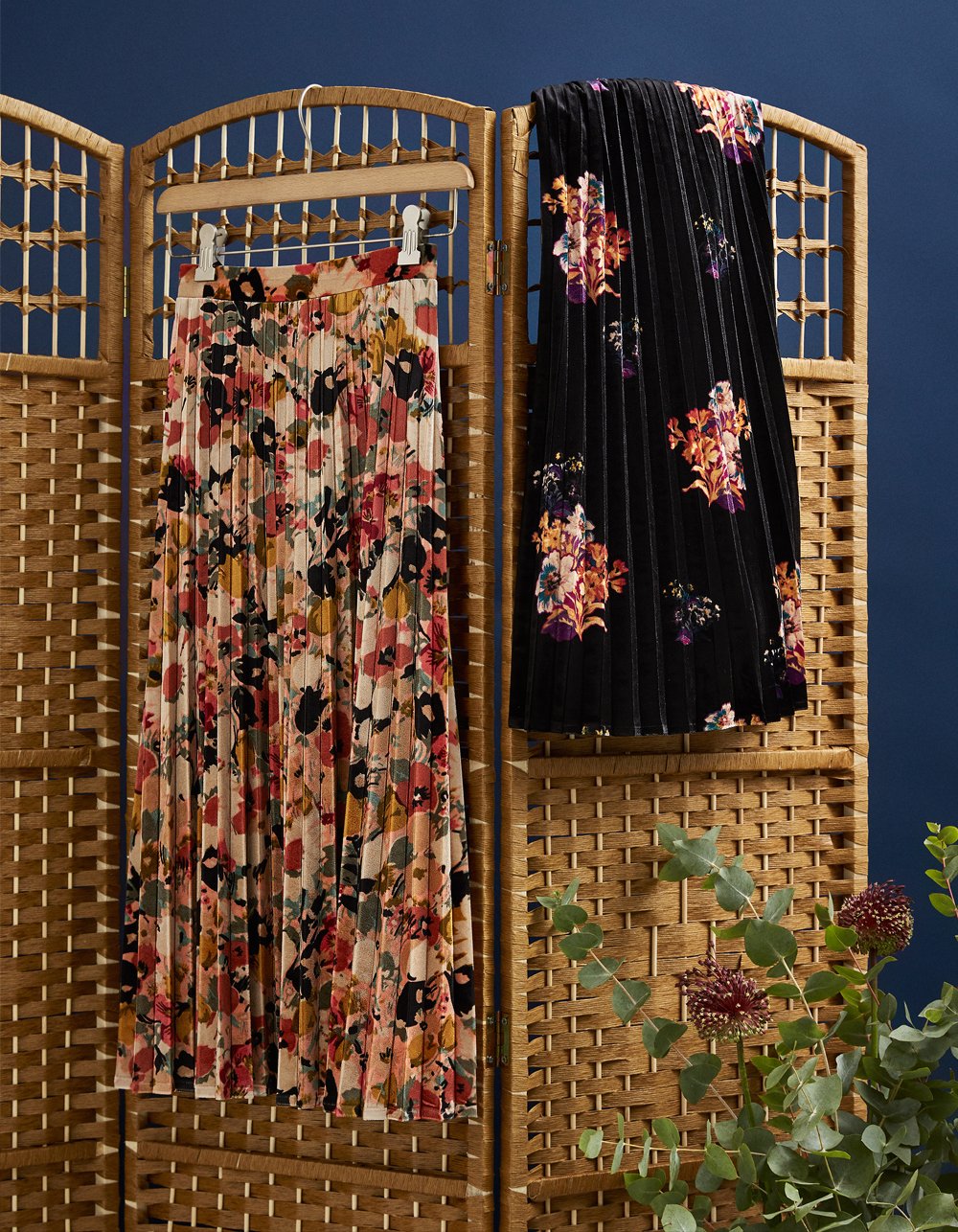 Printed Pleats
Not only does a softly-pleated floral skirt have buy-now-wear-forever status, it also holds endless styling options: with a blouse, with a slouchy tee, with knitwear…the floral midi has been our style-slump saviour more times than we can count.
This autumn, opt for a darker style for after-hours and a lighter, prettier print to wear at the office. You'll be able re-wear both of these pieces come spring next year.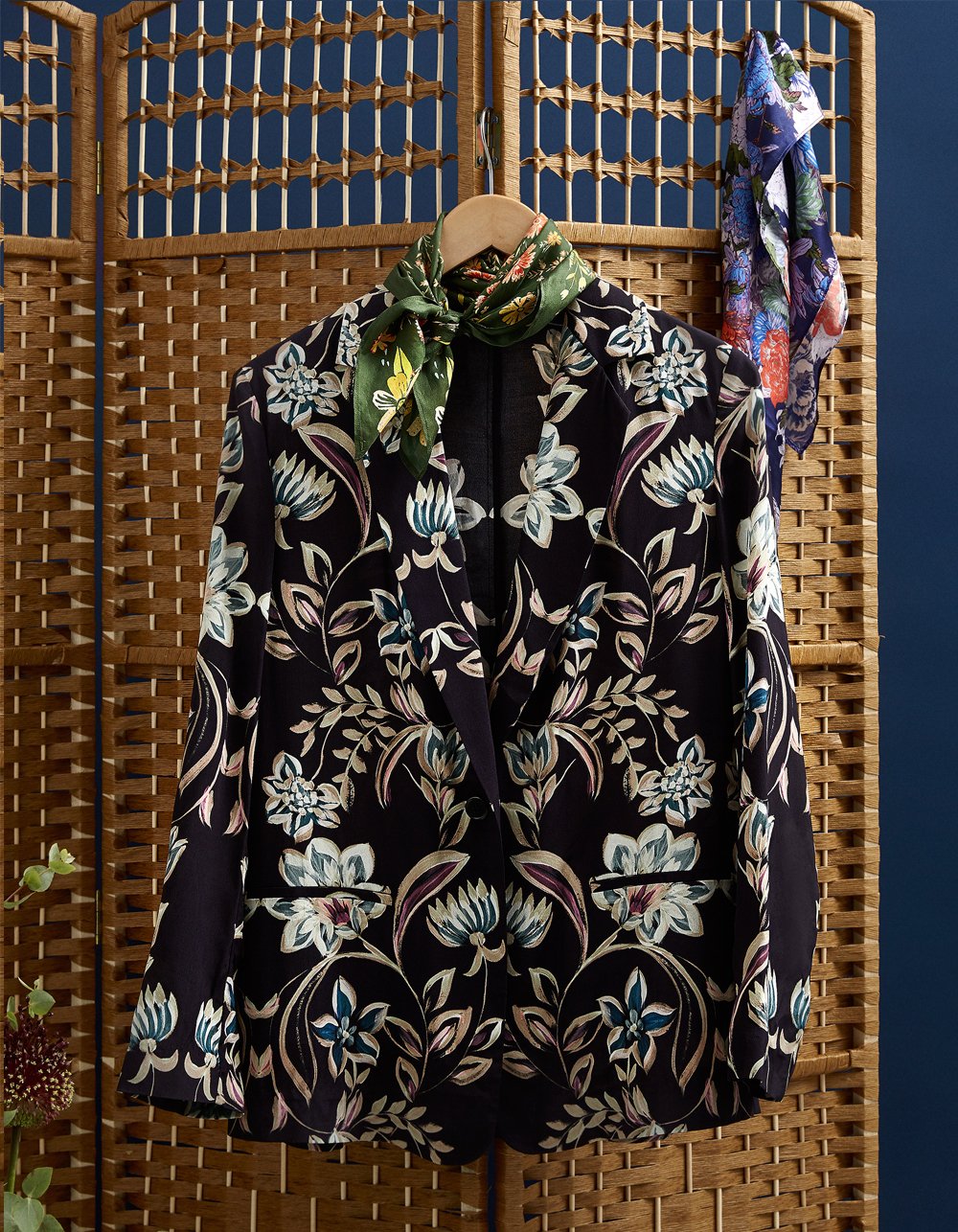 Floral Jackets
This autumn we're breaking ranks: floral patterns across the structured lines of a blazer offer an unexpected twist to office dressing.
Versatile enough to be dressed down with weekend denim or paired with equally eye-catching floral trousers (for the truly fearless), the floral blazer is an essential for every working woman's wardrobe.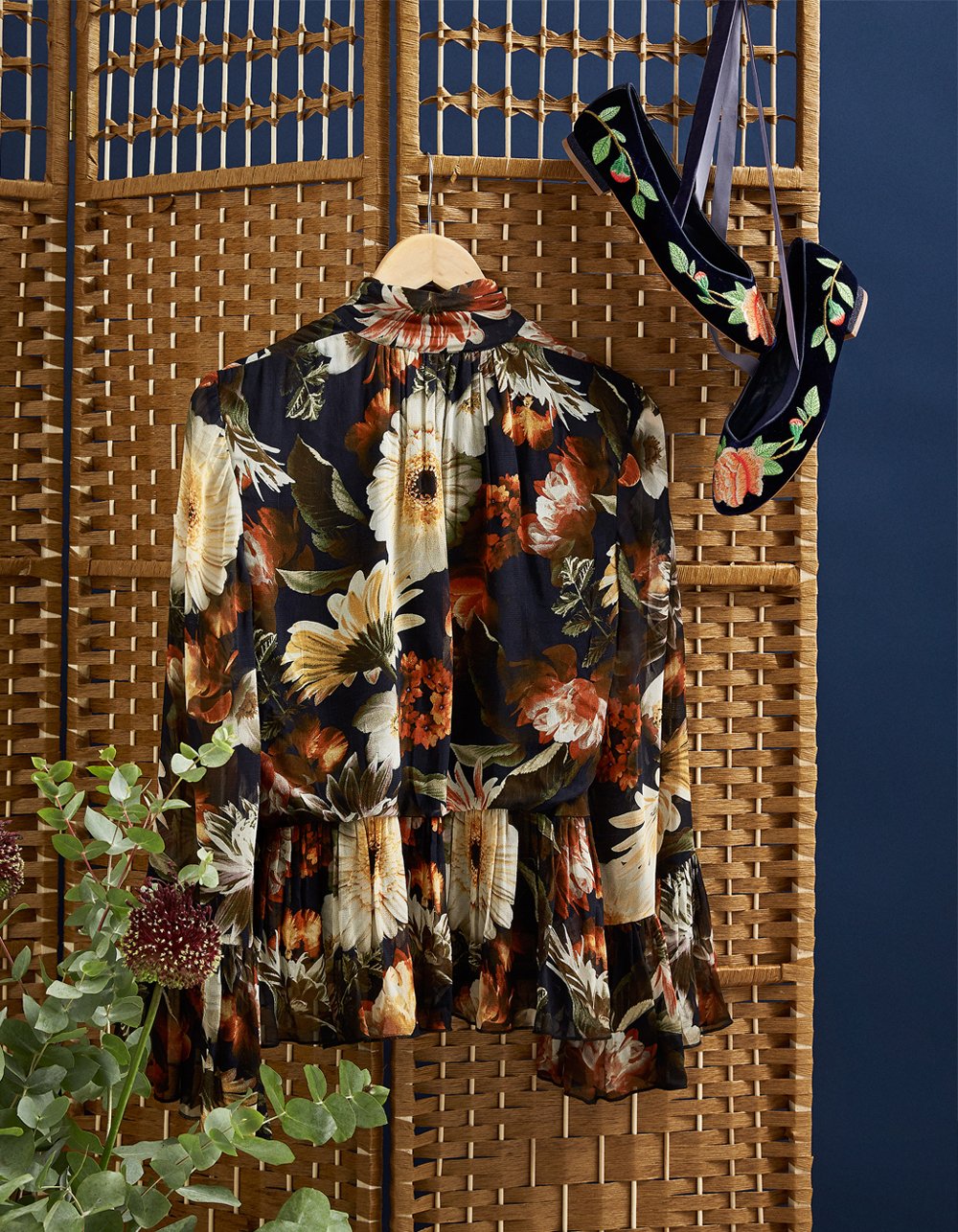 Blooming Blouses
An elegant solution to the workwear slump, a prim, high-neck cut paired with a dramatic petals-on-black pattern adds mystique to the tired two-piece suit.
Ready to romanticise your wardrobe? Find all our floral pieces here.