The rumours are true, Anthropologie is coming to Germany! Opening our doors in Düsseldorf in just a few days, we couldn't wait to explore the heart of our new home. We were promised bustling markets, beautiful architecture and winding side streets full of cute cafes and boutique eateries.
We were not disappointed. Setting off from our store, nestled in the heart of the tree-lined street of Königsallee, with Ricarda of Hund & Katze as our guide, we were treated to an insider's tour of our new home town. From coffee house gems to architectural treasures, there's inspiration—and Insta-inpsiration—in every nook and corner.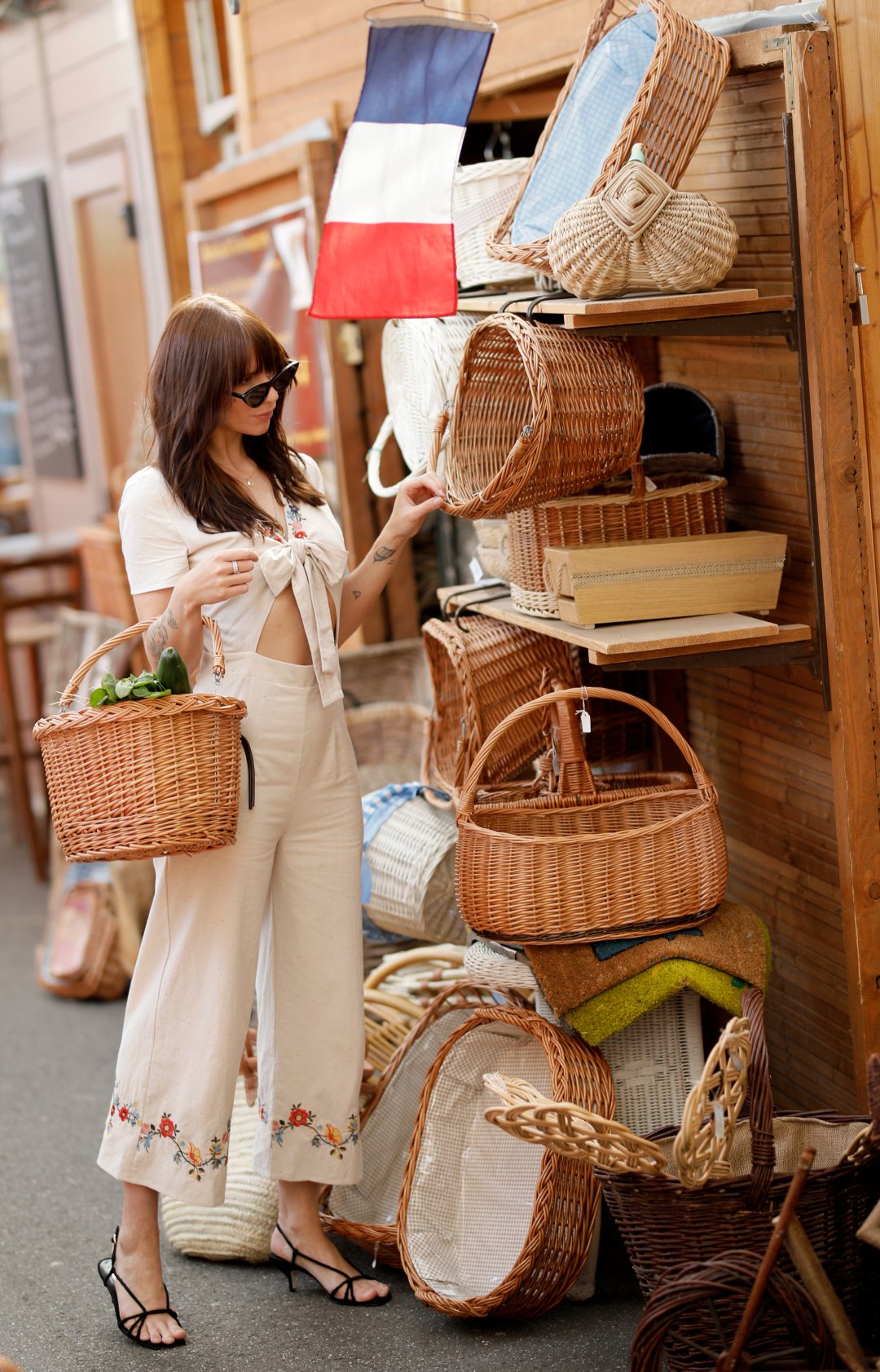 Until you can visit in person, take this step-by-step tour with Ricarda.
''If you don't know Düsseldorf, the capital city of North Rhine Westphalia, very well you might easily mistake it for any other, large, western German city—like Cologne. But of course, people in Düsseldorf and Cologne never want to be mistaken for each other—they have a 'friendly battle' going on that goes back hundreds of years…
''I moved here two years ago—for love. I have been blogging on my own for 10 years now, but since last year, my boyfriend Max, who is a photographer and videographer, is blogging with me and we are so lucky to live and work together in the beautiful city of Düsseldorf.
Read on to discover my top five must-see spots in my lovely home town.''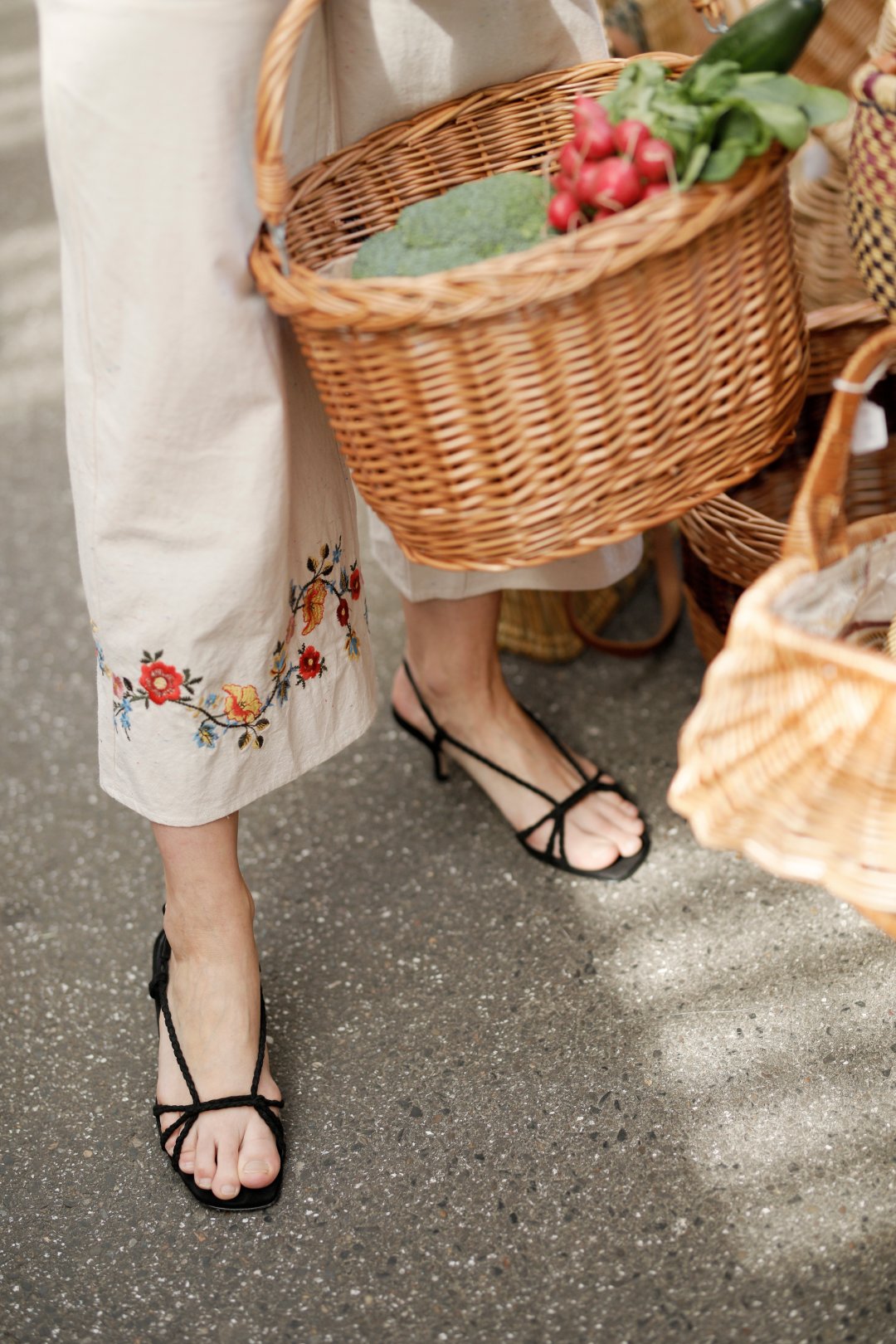 Carlsplatz Farmer's Market (Am Carlsplatz 1, 40213 Düsseldorf)
This market, with over 60 stalls is the oldest farmer's market in Düsseldorf. It's open every day except Sundays and public holidays, and you'll always find fresh food and other culinary specialties here.
The place is also a popular lunch and after work meeting spot, so it's always crowded at noon and after 5pm.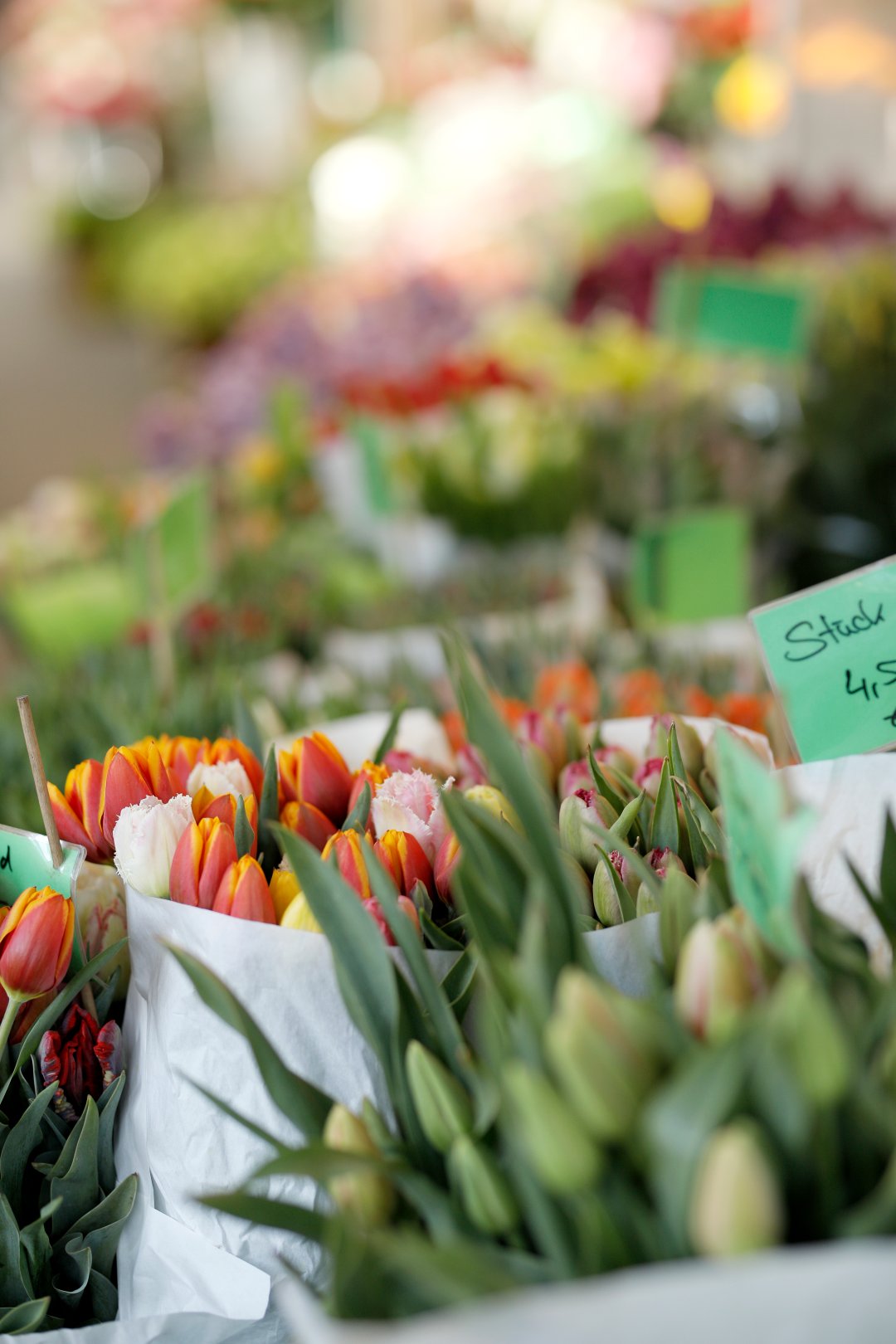 It is a great place to buy local fruit, vegetables and fresh flowers, look for new baskets, drink coffee or wine in the afternoon and meet up with friends. It is a colourful and vibrant place that should not be missed!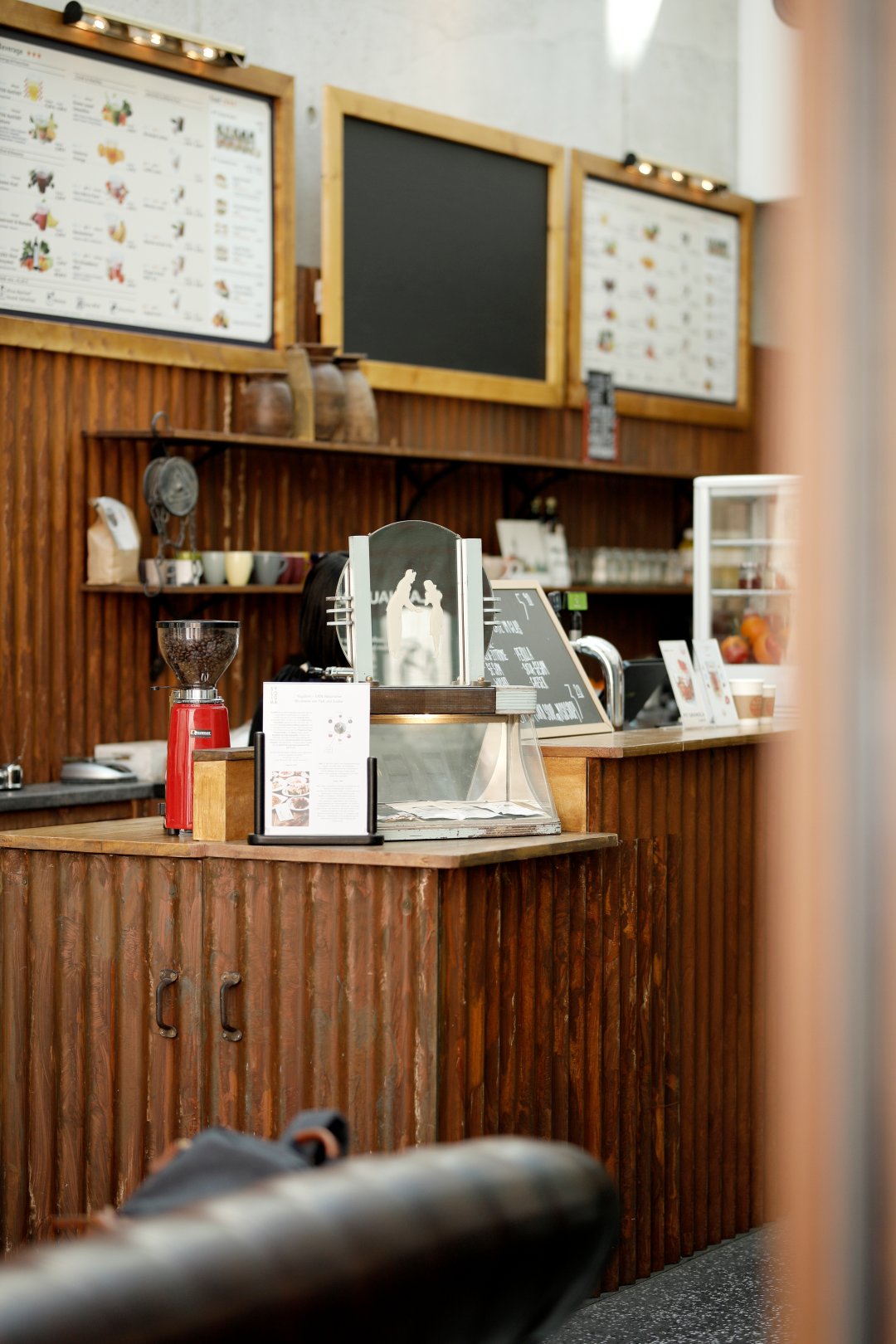 Pit In Club (Kapuzinergasse 24, 40213 Düsseldorf)
This coffee bar is located right in the middle of the Düsseldorf Old Town, in a quiet side street. You wouldn't even notice the place if you didn't look twice. However, once you've discovered this gem, it will quickly become your favourite place for tea, coffee, matcha latte and healthy smoothies. Oh, and the sandwiches are super tasty, too!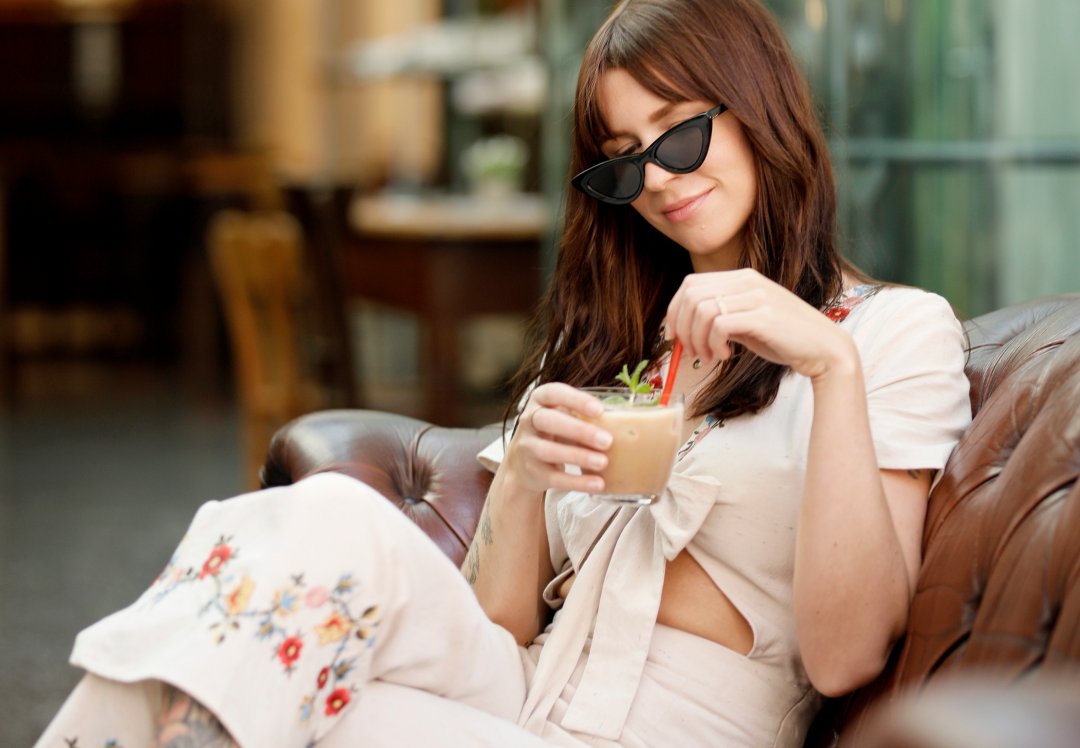 In summer, they open the huge door and window, and suddenly, the place feels like an open backyard with concrete walls and a glass roof. A stunning sight for sure, and the perfect spot for a coffee.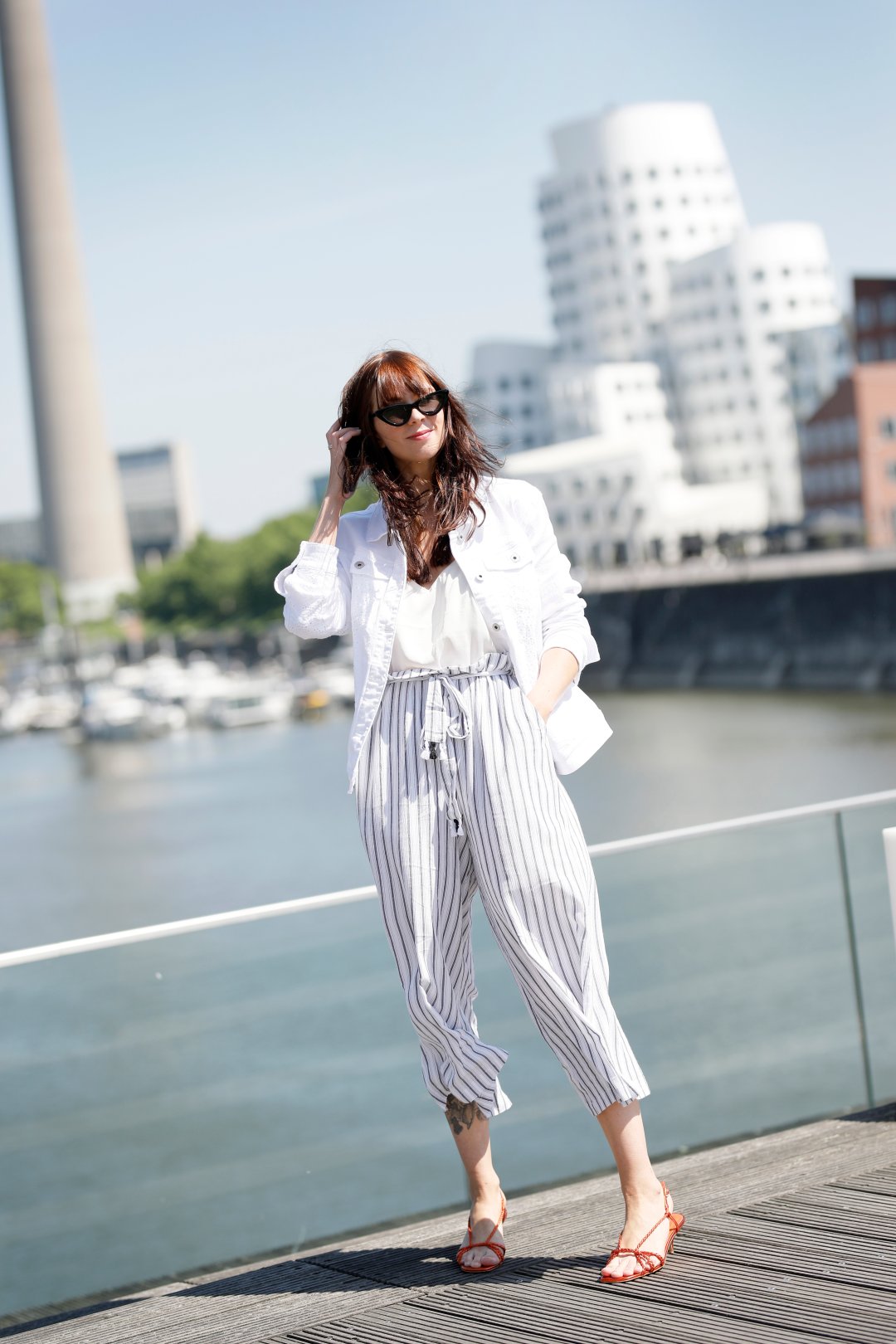 Medienhafen (Neuer Zollhof 2, 40221 Düsseldorf)
Once you leave Carlsplatz behind, you will soon find yourself at the promenade of the Rhine river. If you walk in the direction of the Rhine Tower, you'll discover an area called the 'Medienhafen'. This is the old harbour area, where lots of advertising agencies have built their headquarters, hence the name – and a whole new look!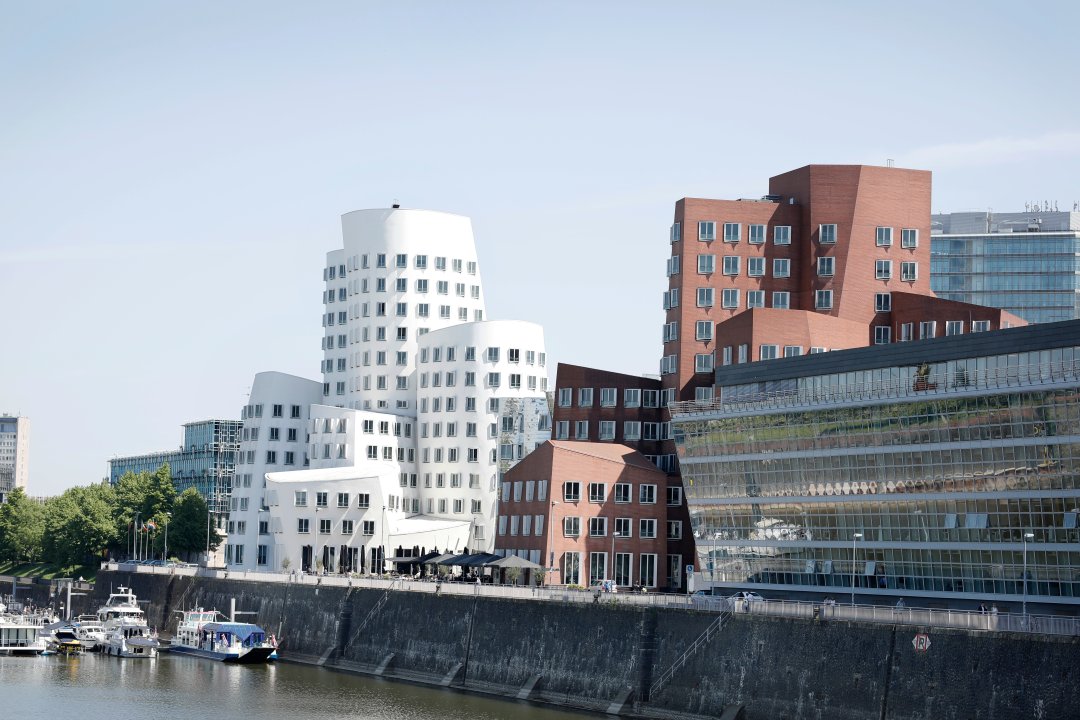 If you enjoy architecture, this area is very interesting. There are three very striking buildings by Frank Ghery (a white one, a red one and a chrome one), the Rhine Tower, lots of skyscrapers and two 'twin towers'. The architecture is very diverse, yet everything somehow fits together very well. This is a great place to take a walk, sit on the pedestrians' bridge and enjoy the sun.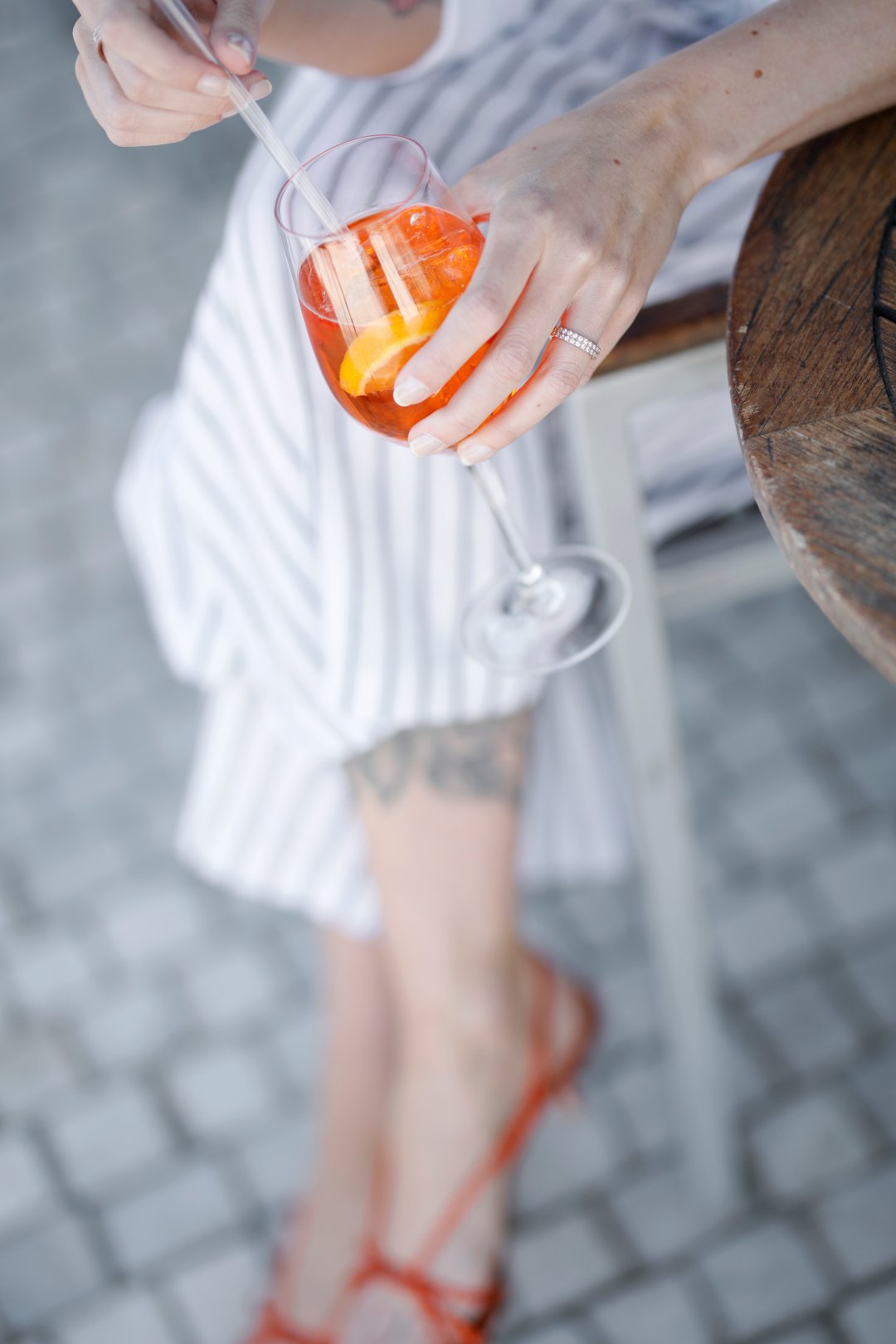 KIT museum bar and café (Mannesmannufer 1, 40213 Düsseldorf)
KIT means 'Kunst im Tunnel' and above it, you can find a very lovely café and bar located at the Apollo Wiese with the perfect view of the Rhine river. The bar is part of the museum located below, in a tunnel under the pedestrians' walk, and features changing art exhibitions that are always worth a visit.
The loveliest thing about the café is the stunning view, but we also really enjoy the live music – you can listen, relax and enjoy the view with a drink in-hand.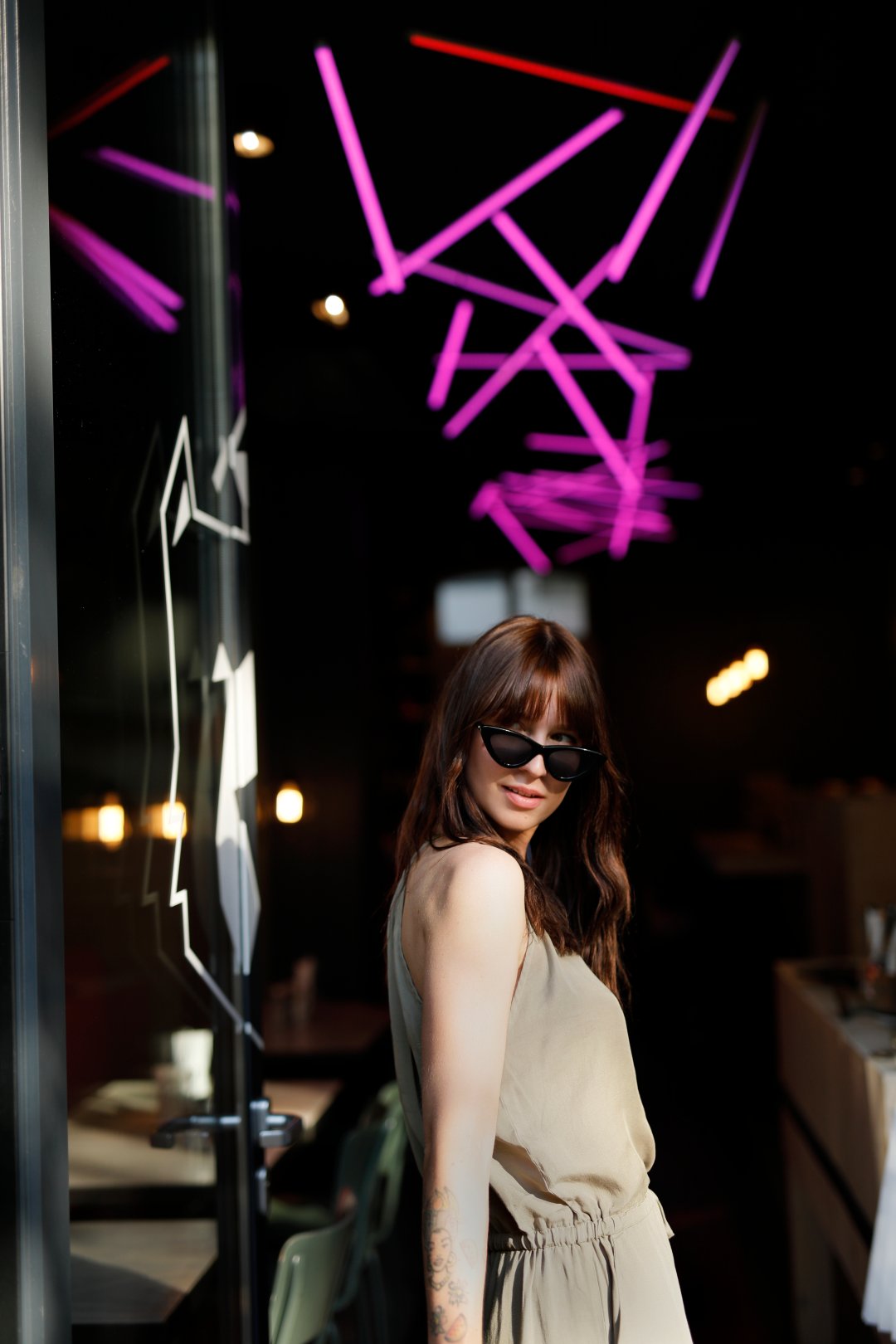 Bob & Mary – Burger Restaurant (Hammer Straße 26, 40219 Düsseldorf)
In the Medienhafen area is our favourite burger restaurant. We are constant visitors here as the burgers are definitely the best in town. They have amazing recipes and super fresh ingredients; the fries are always crunchy and the sauces are so tasty (do try the lime-mayo!).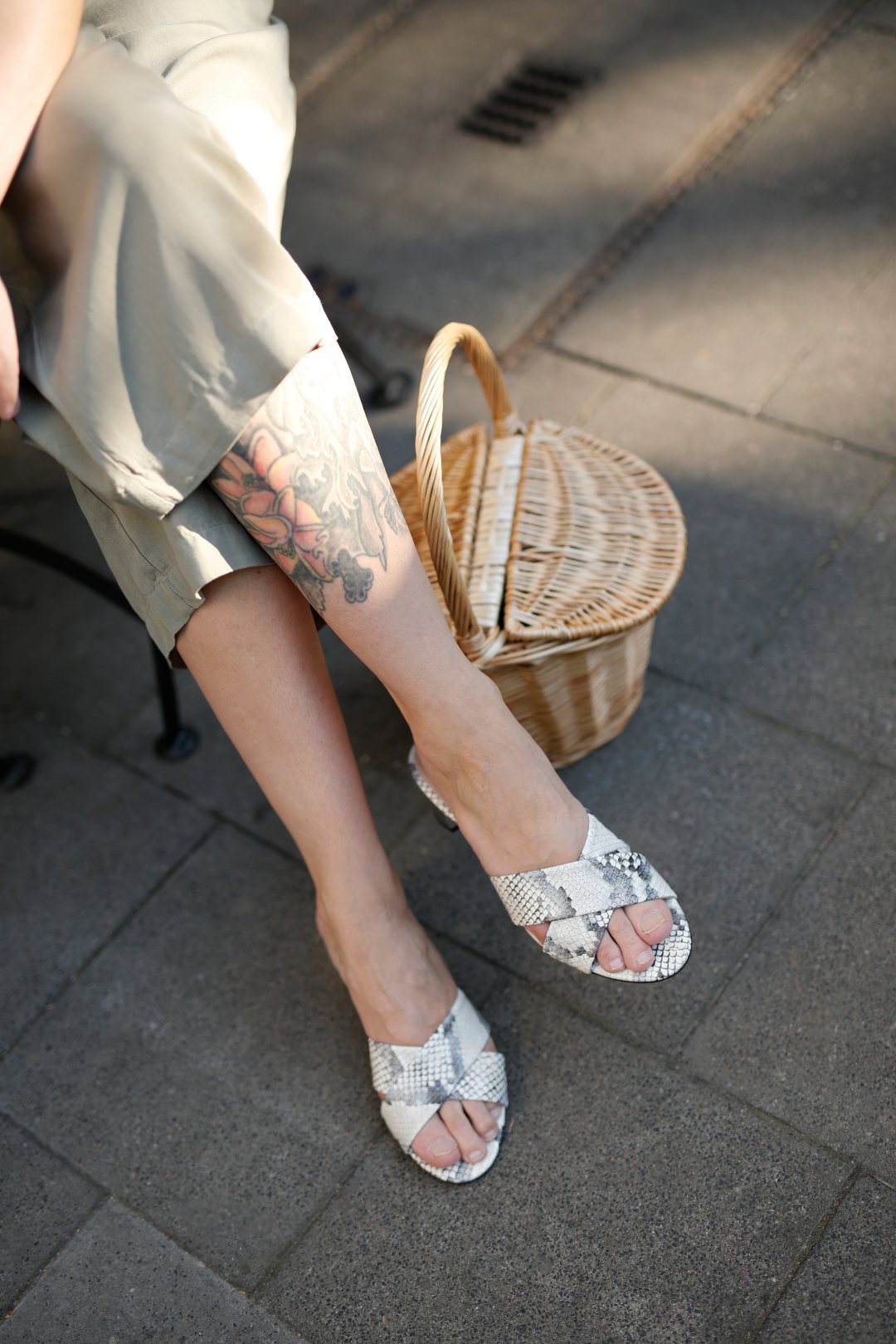 If you like burgers, you will love Bob & Mary. We are also big fans of the decoration which includes butcher's knives stuck in the walls, pictures of bears wearing suits and other very fun décor.
Keep up to date with all the goings-on at Königsallee at AnthropologieEU.