satu eau de parfum
POPPY SHOWERS
Meaning "fairytale" in Finnish, Satu fragrances each tell a distinct story of crisp fruits, heady spices and warm florals. An Anthropologie exclusive.
Denatured alcohol, fragrance, water
3.4 fl oz
USA
Gerber Daisy: an airy floral blend with hints of clementine and blond wood (FLORAL)
Field of Freesia: a smooth and clean combination of evergreen, osmanthus and freesia (FRESH)
Plum Nectar: plum, musk and blackberry patchouli make for a heady, sensual brew (FRUIT)
Vanilla Infusion: black calla lily blends with lush layers of fruit and spice for a touch of the exotic (SPICE)
Poppy Showers: a secret garden of pink poppies, plump peonies and blushing orchids, kissed with pomegranate, rosewood and peppercorn (FLORAL)

This item will ship via UPS Ground and is only available for delivery within the continental United States. Shipment to international locations, U.S. territories, AK, HI, P.O. boxes, APO/FPO addresses and express ship methods are unavailable for this item.



Style #:77125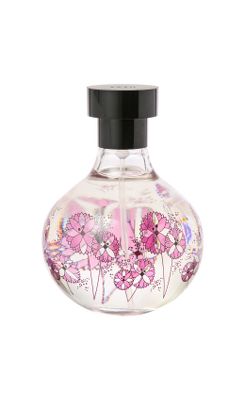 -->